Social Media Digest: Zuckerberg's Pinterest, Pinwheel Launches & Twesco Twouble
Welcome back to our weekly instalment of what's hot in the world of social media. In case you missed what went on last week, here's a rundown of the top news:

1. The hottest social media platform on the block, Pinterest, has gained a rather well known user this week; the CEO of Facebook. Mark Zuckerberg's profile, located at www.pinterest.com/zuck, isn't very lively. He is following more than 100 other users, but has posted very little content himself. The Pinterest profile is linked to his Facebook profile. If you're interested to see who from the world of PR is already using the platform we have a run-down of the agencies we can spot right here. But if you're on Pinterest and we haven't included you, make sure you get in touch so we can add you to the list.
2. In a great example of football clubs using social media to help their fans connect, Sheffield Wednesday has launched new Facebook integration to the official online shop. The new features added this week allows fans to find where their friends are sitting within Hillsborough when buying tickets online at www.swfc.co.uk/tickets. The Owls are the first UK football club to implement the new friend-finder technology, which complements the 40,000 supporters that follow the club's official Facebook page at facebook.com/sheffieldwednesday.
3. Supermarket Tesco has amended a job advert looking for a permanent night shift worker in exchange for no wages, saying it was a mistake. The move follows outrage on Twitter, where users had highlighted the advert for a worker at a store in west Suffolk on the Jobseekers' Plus website. The job was offered under the Government's "workfare scheme", which is linked to payment of benefits. The advert said the wages would simply be "jobseeker's allowance and expenses".
4. A Labour councillor has been suspended by her party after "liking" a comment on Facebook calling for the IRA to blow up the Conservative Party conference. Sunderland City Councillor Florence Anderson appeared to have expressed her approval of the comment on an anti-Margaret Thatcher page. A Labour Party spokesperson said the comment she had associated herself with was "disgraceful".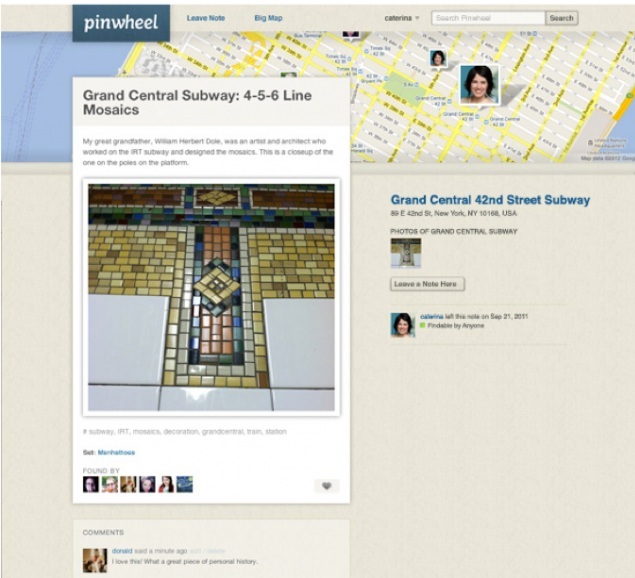 5. Hot on the heels of Pinterest, the latest social media platform to launch is called 'Pinwheel'. Launched by Caterina Fake (Founder of both Flickr and Hunch) not much is known about Pinwheel yet, but TechCrunch was able to say "Pinwheel, which is in private beta on the web and mobile web, appears to be a way to leave notes, annotations, tips and photos for fellow users and friends at designated locations and place." Time will tell whether Caterina has struck gold again.