Social Media Digest: Wendi's Real, Abbott's Racist and Worm's Ramnit
Welcome back to our social media digest, the run-down of what's hot in the world of social media. In the first week of the New Year, here's what's making the headlines:
1. Charities have warned of the rising number of adopted children contacted by their birth parents via Facebook, leading to emotional and psychological distress. The popularity of social networking websites has seen an increase in breaches of guidelines against unplanned contact with hundreds of adopted children unexpectedly hearing from their natural families. In the worst cases, some young people taken into care in the 1990s have seen relationships with their adoptive families completely break down after hearing from their biological parents.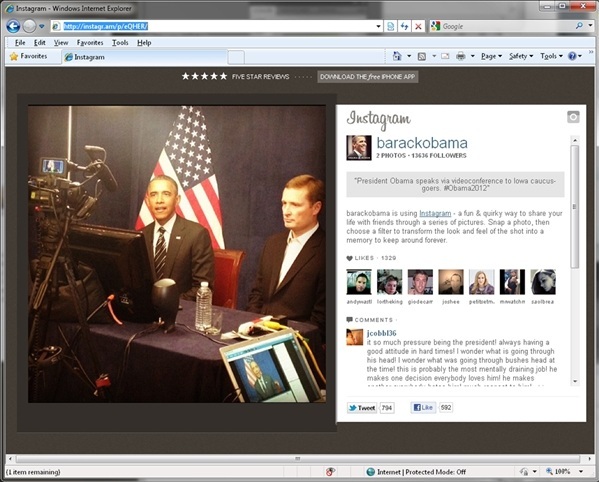 2.Instagram came of age this week with the world's most powerful man, Mr President, launching his profile on the image-sharing platform (above). Whilst it's unlikely the photos will shed light on covert behind-the-scenes meetings at the White House, Instagram will be rubbing their hands with glee as the platform gains its most influential endorser. Maybe 2012 will be the year when the app is made available to Android users. Only time will tell!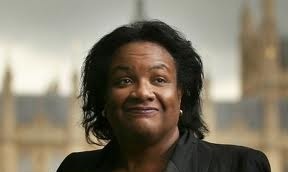 3. Labour MP Diane Abbott was in hot water over remarks she made following the Stephen Lawrence murder trial. The Shadow Health Minister has since apologised for any offence caused by comments she made on Twitter, after claims they were racist. She said she had not meant to generalise when she wrote: "White people love playing 'divide & rule'". It was a response to criticism of media use of "black community leaders" after the Stephen Lawrence murder trial. Whether or not she's in position this time next week remains to be seen.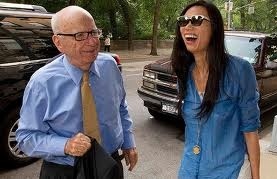 4. Will the real Wendi Deng please stand up? Despite an official verified "tick" badge from the social networking service – now rescinded – a News International spokeswoman in London confirmed on Tuesday that the @Wendi_Deng Twitter account was fake, although the @rupertmurdoch account is genuine. Murdoch, the chairman and chief executive of News Corporation, joined Twitter on 31 December, with the fake Deng account launching the following day. She apparently chatted with celebrities including Gervais, tweeting "i think you look HOT ricky!!! (sssh dont tell @rupertmurdoch!)", and Kim Kardashian ("kim!!! agreed! rupert and i set a lot of goals for ourselves all through last yr!"), but the account holder's cover was blown on Tuesday when Twitter said it was not authentic.
5. A nasty bit of malware making the rounds on Facebook has reportedly made off with the usernames and passwords of more than 45,000 users. Most of those affected by the worm–called Ramnit–are from France and the United Kingdom, according to a bulletin issued by security researchers at Securlet. It is capable of infecting Windows executables, Microsoft Office, and HTML files, according to McAfee.
6. And finally…another gong for Umpf. We have been voted the Best Social Media Agency in Yorkshire by The Drum magazine. Its annual New Year's Honours list ranks agencies which have 'consistently produced top notch creative work and whose trophy cabinets are fit to burst'. A great way to start the year!