Social Media Digest: Pinterest Opens Doors, Luxurious Instagram and Happy GIF-Day
1. Online pinboard Pinterest has announced this week that it is dropping its 'invite only' registration process and will allow anyone to join the site. While registered users have been able to send out an unlimited number of invitations to friends, sourcing and waiting for an invite can prove bothersome. However, now users will be able to sign up quickly using an email address or Facebook/Twitter log in. Changes to the registration process follow recent alterations to the categorisation of boards. 'Weddings', 'Tattoos' and 'Quotes' were added as choices while 'Pets' was changed to 'Animals' and 'Prints and Posters' became 'Illustations and Posters'. Pinterest expressed that these changes had been made to cut-down on miscategorised pins – something that all of us Pinterest junkies hate.
2. The humble GIF has turned 25! First introduced by Compuserve in 1987, the GIF (Graphics Interchange Format) has since been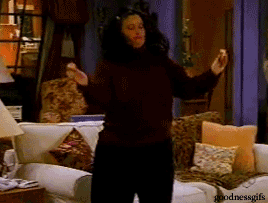 used on the internet for both information and entertainment purposes. Celebrated by hundreds of blogs including Senor Gif, 99 Problems But A Pitch Ain't One and, one of the original and the best, What Should We Call Me, the popularity of GIFs has increased due to faster internet speeds and capable technologies making GIFs look less flipbook, more animation, and the rise of short and snappy blogs hosting the images.
3. If you're not on Facebook, you might be a psychopath according to a study reported by the Daily Mail. The Mail reports that an increasing number of employers and psychologists find it suspicious if people choose not to join social networking sites, with a common concern among employers being that the applicant's profile is so full of 'red flags' that it's been deleted. Slashdot light-heartedly summed up the stories by saying that 'not having a Facebook account could be the first sign that you are a mass murderer'. I'm not so sure – my Mum's not on Facebook, but I'm sure that that's because she's tech-adverse as opposed to being a threat to the public!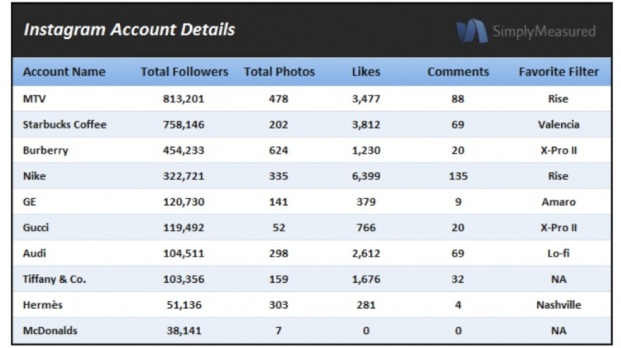 4. Last week, we told you about photo-sharing app Instagram and the popular Tumblr blog, Rich Kids of Instagram. Now, a new study by social media analytics site Simply Measured shows that where the rich kids go, the luxury brands are following. Brands such as Starbucks, Burberry, Gucci and Tiffany & Co are flocking to Instagram and while it's one of the lesser adopted platforms among the Interbrand 100, it's definitely increasing in popularity with 40% of the top 100 global brands now present. Interestingly, Simply Measured  also looked at top filters used by the luxury brands – Lo-Fi is the most popular, but Earlybird is at the bottom of the table being used on just 4% of images.