Top Ten April Fools' Stories of 2014
We do love a good April Fools' story here at Umpf. In fact, we love them so much that we've put together a selection of our favourites from this year for your viewing pleasure (you lucky lot)!
What's your favourite April Fools' story of 2014? Let us know by tweeting @Umpf.
Happy reading!
Amy (@amyinleeds)
Bryan Cranston Pickle
An online retailer of all-around cool things; Firebox this morning claimed to be selling its very own, Breaking Bad themed condiment.
The product description reads: "With it's iconic sky blue colour and Heisenberg hat screw-top lid it's destined to become an instant household favourite. Does it contain chunks of 99.1% pure crystal methamphetamine? Quite probably. Though the recipe is a closely guarded secret.
"It possesses a distinctive and curiously addictive flavour, so if you've not tried this potent pickle before, maybe your best course is to spread lightly."
We're pretty sure it won't be coming to a store near you…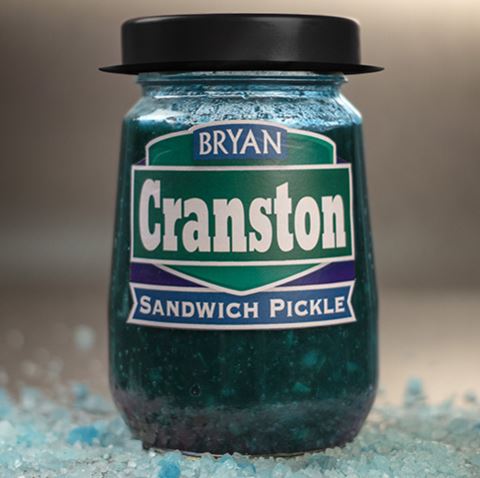 Katie Hopkins Talking Head
Unhappy with just one bite of the April Fool's cherry, expert pranksters Firebox also advertised a life-sized Katie Hopkins talking head.
Retailing at just under £60, the life-like model is said to be programmed with over 5,000 cringe-worthy quotes, such as:
"Would I employ you if you were obese? No I would not. You would give the wrong impression to the clients of my business."
"A name, for me, is a short way of working out what class that child comes from." "Ginger babies. Like a baby. Just so much harder to love."
To be honest though, you'd have to pay us £59.99 to listen to that drivel.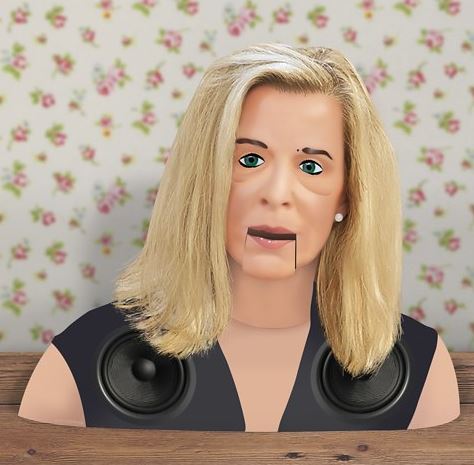 Ant & Dec fall out; Dec reinvents self as 'Dec'
The Metro ran a belter of an April Fools' story this morning. They claimed that the UK's favourite TV presenting duo Ant and Dec were due to go their separate ways following a bust-up in IKEA – after Ant embarrassed Dec by lying on a bed as the pair shopped for shelving units.
One fellow shopper was quoted as overhearing Dec shout: 'This is the last straw, man!' before shutting himself in a show bathroom.
Ant was said to later be seen chewing 'forlornly' on some meatballs in IKEA's canteen as Dec queued alone to pay downstairs.
Google Chrome adds Emoji translate for Android and iOS
Google Chrome claimed to have added Emoji support for the Chrome browser experience on Android and iOS. They even went to the effort of making this (quite funny, actually) video; explaining how Emoji icons can facilitate faster reading.
HERE Papyrus
So, can you remember the time when you didn't rely on your phone for directions? Nokia seem to have reinvented the wheel this April Fools' by 'launching' a new, paper map.
"We have taken the lauded feature of the digital app and overlaid this information onto our HERE Papyrus paper maps, meaning urban explorers can see their synched collections, discover major landmarks and points of interest by simply holding HERE Papyrus directly in front of them," said Sehr Gefälschte, HERE Papyrus product manager.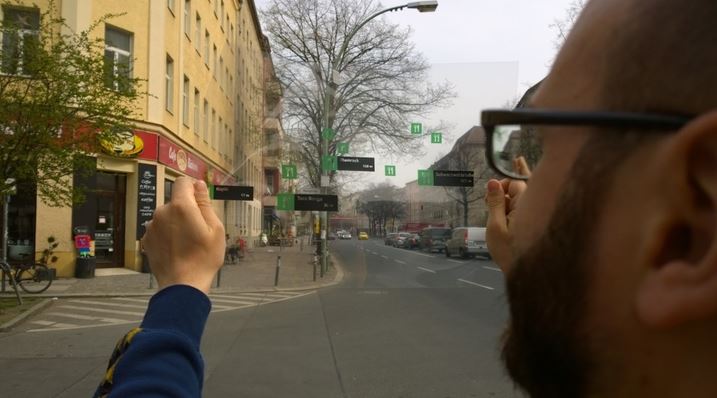 Virgin – Personalised Climate Control and first class living rooms
According to Richard Branson, Virgin America will offer travellers 'personalised climate control at 35,000 feet', with options ranging from 'Cancun Afternoon' to 'Chicago Polar Vortex'.
See Branson's straight-faced performance in the video, below:
And just to make sure Virgin secured the monopoly of April Fools' coverage (as they love to do), Virgin Atlantic sent another story to Flying Club customers.
An email claims Virgin will be putting its Upper Class Suite on sale in the high street, so you can install one in your own home. The message promises:
"Prepare to be spoilt rotten. Lie back on the super–sumptuous leather, watch the glorious built–in TV and when your glass needs a refill simply press the button and as if by magic a totally gorgeous and utterly glamorous member of our cabin crew will appear."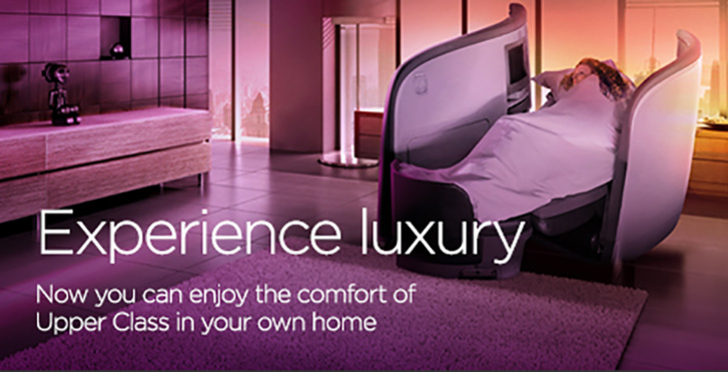 Chickens Lay Square Eggs (apparently)
ITV's Daybreak programme kicked off the day's spoof stories with a cracker (sorry, excuse the pun) of a report this morning. They claimed to interview the farmer of a special kind of chicken that laid only square eggs.
According to ITV, 'while the shape makes it convenient for eating, it also means making egg sarnies has become even simpler.'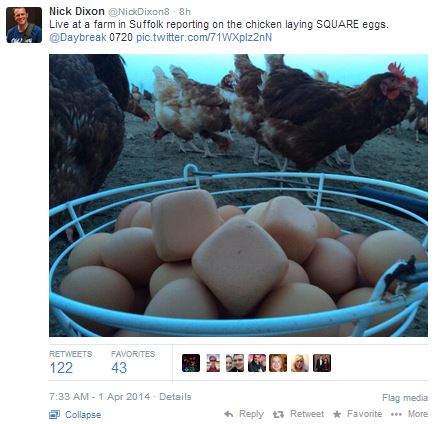 Domino's #Edibox
This morning, Domino's Pizza announced the launch of the #DominosEdibox, a world first in 'snackaging' innovation*.
It was claimed that there will now be an option with all future orders to upgrade to a delivery box made completely out of pizza dough.
Ashamedly, we sort of wish this was true (and judging by some of the comments, a lot of people haven't realised it's not)…
*A nod to resident Domino's addict @EllieHallsworth for pointing out this beaut of a stunt.

Scotland to drive on the right
The Guardian had an 'exclusive' from Scotland this morning, claiming the country will drive on the right hand side of the road should they gain independence.
And perhaps they've had a few slow news days recently, as they've even included a video explaining how it would work.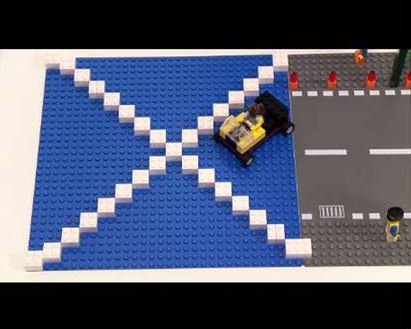 Peugeot personalised car horn
According to Peugeot, drivers will now be able to customise their car horn noise. A choice of tones will be available as well as the option to create new sounds for the car horn.
Owners of cars featuring Audio Sonic technology will have the possibility of changing the car horn whenever they like, just like they can do with a mobile phone. Peugeot hopes the system will create a "rainbow of sounds and audio experiences" which will be updated on a frequent basis with the current trends in music, lifestyle and culture.