Friday Social: Woman Instagrams her Catcallers, Snapchat's AR Feature and Instagram Goes Down
Our #FridaySocial is a weekly round-up of the key social media news stories from the previous seven days.  Let us know your thoughts in the comments or via Twitter – @Umpf
Woman Instagrams her Catcallers
Last month, Noa Jansma, a 20-year-old from Amsterdam ran a social media experiment involving her taking selfies with her catcallers exposing them on her Instagram account.
She stated that she received treatment such as wolf-whistling, being asked inappropriate questions and being physically stopped in the street. She didn't want to ignore it as it 'felt weird', so, instead she decided to stop them and ask for a selfie. It seemed many were proud to pose for a photo…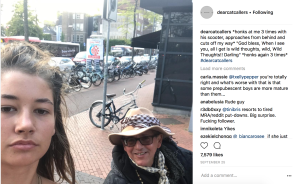 Facebook and Instagram Down
On Thursday, Facebook and Instagram went down for over two hours. This lead to a global reaction with people claiming "I'll actually have to talk to my family now" and "It's the end of the world".
Facebook released a statement saying: "A networking issue caused some people to have trouble accessing Facebook services. We quickly investigated and started restoring access within about an hour, and we have nearly fixed the issue for everyone. We're sorry for the inconvenience."
waiting for Facebook be like.. #facebookdown pic.twitter.com/TsVJneXr0v

— love.LucyG (@lovelucyG1382) October 11, 2017
Right now, thousands of people are trying to remember their Twitter passwords…. #facebookdown pic.twitter.com/ZX0C6KoxF8

— Will St Leger ? (@WillStLeger) October 11, 2017
Snapchat's AR feature
Snapchat has overtaken rivals Facebook and Apple in terms of augmented reality claiming to overtake rival Instagram stories through the development of its camera creativity.. More than one third of daily users engage with Snapchat's augmented reality feature.
Snapchat estimates that over a trillion Snaps have been sent this year, working out at around a staggering, 3 billion per day. An active daily user opens the app 20 times per day.
Twitter Adds 'Happening Now' Feature
Twitter is adding another feature to highlight news, events and real-time discussion by rolling out a new 'Happening Now' notification.
The 'Happening Now' notification will appear on user's home screens, focusing on live events. The notifications will be relevant to the users' interests but to begin with, the highlighted events will all be sports-related so far. Twitter are aiming to expand the topics over time.
Feel the roar of the crowd, no matter where you are.

We're rolling out a new way to see what's happening now, starting with sports in ??! Available on Android and iOS starting today. https://t.co/lmBFCK4DG0 pic.twitter.com/cv4wL8hCxA

— Twitter (@Twitter) October 10, 2017
And finally…
The internet has gone into meltdown over the colour of this very shoe…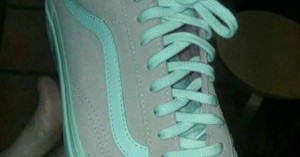 Umpf HQ are divided… what do you see?