Umpf Wins StressFreeAirportParking.com PR Account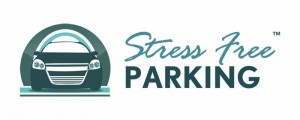 We are delighted to announce that StressFreeAirportParking.com, the UK's leading provider of meet and greet airport parking, has appointed Umpf following a four-way pitch.
We will be looking after general public relations and online PR for the meet and greet airport parking specialist as it grows its Uk business.
Umpf was appointed based on the strength of its creative campaign ideas, travel experience and track record of successfully combining traditional and online PR
StressFreeAirportParking.com, which employs 65 staff and offers meet and greet parking at six UK airports and one seaport, confirmed the appointment as it looks to consolidate two years of growth since launch.  The business recently announced an expansion at three more airports to join its ever-expanding network.
Our work will concentrate on raising brand awareness both on and offline through a comprehensive press office function supported by larger creative campaigns across both consumer and travel trade media.
Adrian Johnson, founder and owner of Umpf, said: "StressFreeAirportParking.com has enjoyed significant growth in a short space of time yet largely remains a hidden gem from a media point of view.
"We're thrilled to be supporting their senior management team as they expand the business at air and seaports across the country and move the meet and greet parking industry into the consumer mass market."
Martin Mansell, Managing Director of StressFreeAirportParking.com, said: "Appointing Umpf was the natural choice for us, with the agency demonstrating a clear understanding of our brand and the marketplace.
"This, allied to some clever and interesting ideas, will extend our brand appeal, generate greater consumer awareness and help us become more visible online.  We're looking forward to working with their team as they implement their PR strategy."
For more information visit www.stressfreeairportparking.com