Umpf PR Diary – October / November
Check out what we've been up to this autumn at Umpf HQ and across the country…
Who you gonna call?
Our digital and creative team were tasked with creating some spooky digital content for our client Landec ahead of the release of the latest Ghostbusters film – Ghostbusters: Afterlife.
Our Studio produced some amazing static and animated content that included the famous ECTO-1 car, proton beams, ghost trap, iconic Mini-Pufts and even more cinematic Ghostbusters imagery.
The content was used to promote Landsec's in-mall events to see the ECTO-1 car at Bluewater, St. David's, White Rose, Trinity Leeds and Westgate shopping centres.
Love Brownies' flagship store opening
We helped Yorkshire bakery business, Love Brownies, with their 16th UK retail opening when they brought their award-winning brownies into the city, with a new flagship Leeds store.
We arranged for influencers and media to attend the launch event, with the store opening covered in 22 regional and business publications, as well as social coverage from 14 Leeds-based influencers. If you're in Leeds City Centre (or one of their other UK cafes), why not pop in for a mouth-watering brownie and ice cream combo (vegan alternatives available!).
Raising a glass to the world's best brewers and cider-makers
Over the past 18 months, we have been working with the International Brewing and Cider Awards to raise awareness of the competition and drive entries.
Hailed as the 'Oscars' of the brewing world, the competition dates back to 1886 and is the most historic international beer and cider competition of its kind.
To support the competition, we took an integrated approach, combining media relations as well as social media support and traditional media buying on an international scale to drive entries from across the globe.
After securing over 200 pieces of coverage for the Awards from countries across the globe including Japan, Malta, Australia, Russia and the UK, we can safely raise a glass and celebrate with all those who were crowned this year's winners.
Cheers!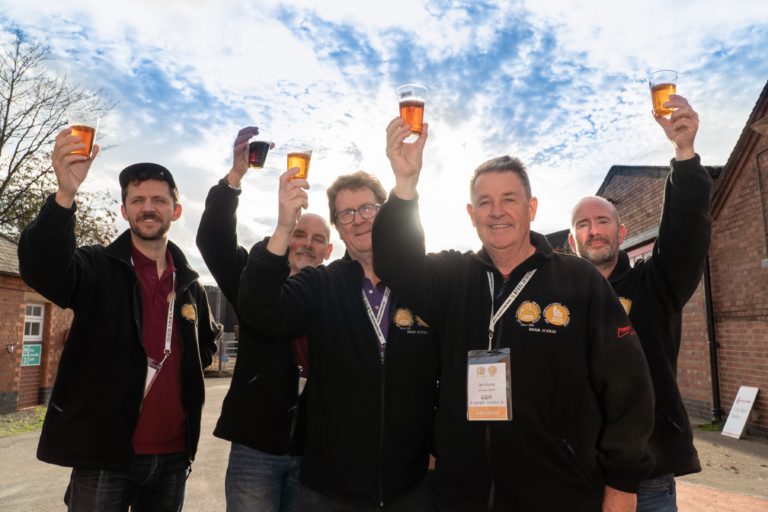 #grabthehourback with 4Lite
As the clocks went back an hour on October 31st, we lost an hour of daylight in the evening. Our #grabthehourback initiative for our lighting client 4lite encouraged people to use the hour to do something worthwhile, using smart lighting and the circadian rhythm function on the WiZ app.
The campaign included partnering with four influencers to showcase 4lite products and how they can help you feel more energised in the morning and relaxed in the evening. The influencers used the 4lite products to assist with morning yoga routines, artwork and home DIY.
Photo @mydiyplaybook:
Celebrating 30 years of Fairtrade coffee
In October we head to London to celebrate client Cafédirect's 30th anniversary. Cafédirect was the UK's first Fairtrade coffee brand and is now a proud B Corp too, and this year we've been supporting on anniversary comms via social media and newsletters. We're proud to be working with a brand that makes such a difference in its producers' lives – here's to another 30 and beyond, Cafédirect!
Happy 30th anniversary @Cafedirect! pic.twitter.com/bHD8rbC2HH

— Umpf (@Umpf) October 7, 2021
Keepmoat's pet paw-traits
Sometimes the simplest of ideas makes the biggest difference and it's no secret, people love posting and looking at cute (and not so cute) images of pets on social media.
November saw us host a 'pet of the month' competition for Keepmoat Homes, encouraging the public to share imagery of their furry companions on their social media channels.
In the first month, we reached over 15,000 people organically on Facebook and Instagram with 170 people submitting their furry companion for the ultimate fame and glory and be in with the chance of winning a Pets at Home voucher as well as a pet 'pawtrait', designed by Graeme Bandeira, the Yorkshire Post cartoonist, to hang inside their home.
We'll be running this for the next 12 months, so watch this space….
PRide winners
We have gone and bagged ourselves 3 Golds + 1 Silver at the CIPR PRide Awards 2021!
Our lockdown superhero recipe book for Belling scooped Best Integrated & Best Content, while our PR stunt for Trinity landed Best Use of Media Relations. Read about how we helped your Lockdown Superheroes here.
🏆🏆🏆3 Golds + 1 Silver at the #PRideAwards @CIPRYorksLincs #PRideYL Our lockdown superhero recipe book for Belling scooped Best Integrated & Best Content, while our PR stunt for Trinity landed Best Use of Media Relations. Creating Lockdown Superheroes➡️ https://t.co/ZKbiVhEy0R pic.twitter.com/YXPSudUqYv

— Umpf (@Umpf) October 7, 2021
Going back to The Studio
When our client Braintree Village told us it was hosting a 4-day VIP Rewards event at the shopping outlet, including discounts, freebies, giveaways and more, we thought we'd add an extra layer of "VIP treatment". So, we set up free ticketed talks with The Studio designer Hayley Rubery, and @frockmeimfamous celebrity stylist Ellis Ranson (read more about how we managed The Studio project earlier this year here)
Guests were able to engage with Hayley and Ellis during a meet and greet, asking for styling tips, information on upcoming trends and interior design hacks. Both talks were a great success, and it was brilliant to host Ellis and Hayley at The Studio again.
To view Ellis' post click here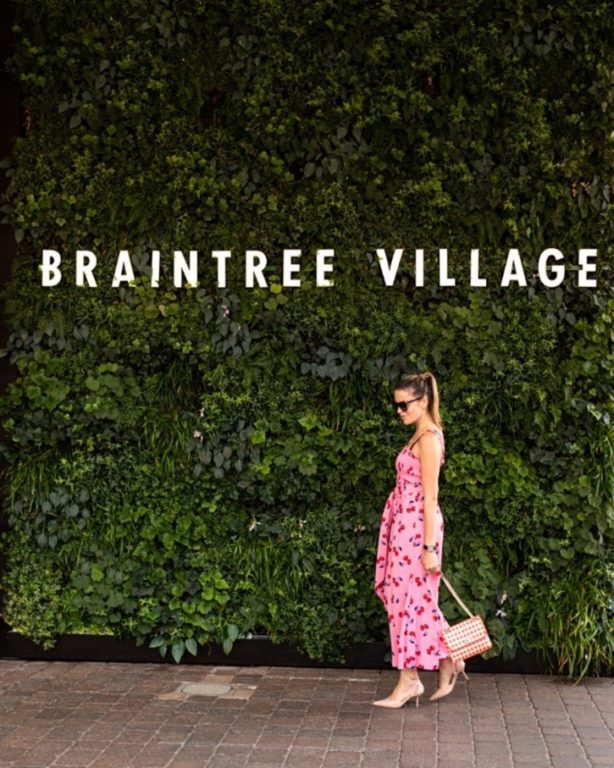 New additions to the team
We have recently welcomed two new recruits (the lovely Francesca and Leanne) to the team. Francesca Wyatt has taken on the role of Senior Account Manager and Leanne Roebuck is our new Account Executive.
And farewell to a wonderful colleague and friend
On the 21st of November our team bid farewell to Pip, who has worked at Umpf for 8 years! We had a great time playing darts at Flight Club Leeds and JB was our reigning champion, coming out with 11 wins. It is just our luck that the only picture we have together from that day ended up being very blurry!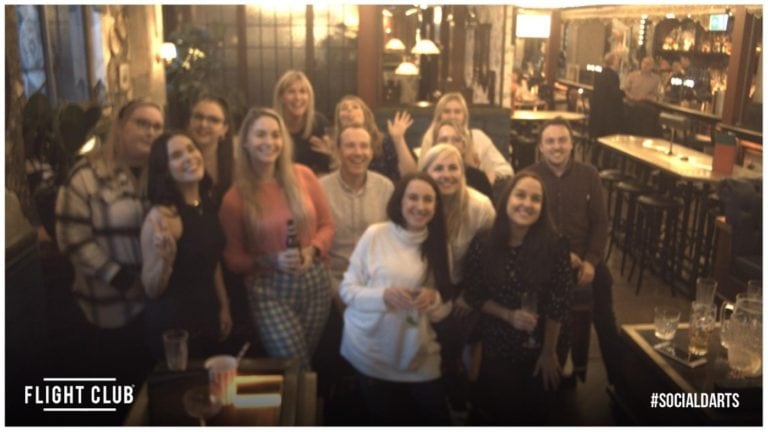 If you like the sound of what we do, get in touch via contact@umpf.co.uk