We might've had a month of Bank Holidays this May, but we've still been as busy as usual in between enjoying long weekends at Umpf HQ. Here's what we've been up to…
Inspiring style with Buchanan Galleries and ThankFifi
During the past year, we've been working in partnership with Scottish style influencer, ThankFifi to highlight our client, Buchanan Galleries, as a great place to shop, eat and experience.
Throughout the 12-month partnership ThankFifi visited the Glasgow shopping centre to create high-quality, bespoke social media content that appealed to a previously untapped audience of affluent shoppers, showcasing some of the centre's top retail brands as well as some great in-store initiatives.
The partnership harboured a total reach of 133,644 and 2,504 engagements, with content highlights including seasonal capsule wardrobe styling and a makeup Masterclass event in collaboration with BBC Glow Up winner, Yong-Chin Breslin.
The partnership was such a huge success for Buchanan Galleries that we've extended our partnership with ThankFifi for 2023, with another a year of style-inspiration and shopping tips from one of Scotland's most fashionable influencers.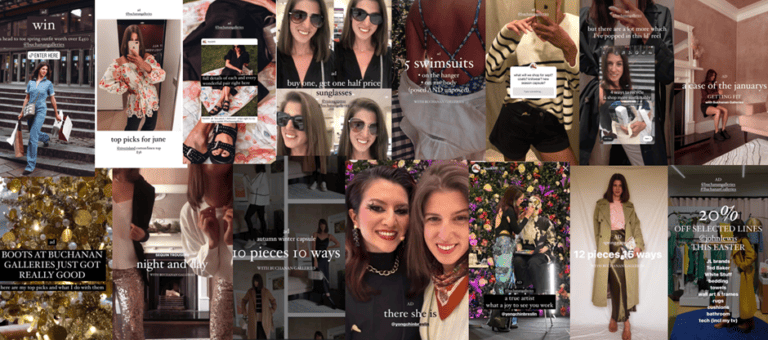 The south's best street food at Gunwharf Quays
Waterfront shopping outlet Gunwharf Quays gave guests something a little different during the Coronation weekend in May, as they hosted the Southern heats of the British Street Food Awards 2023.
The popular street food competition returned to Portsmouth and brought with it the region's best street food vendors. Traders sold their unique food to guests over the long weekend and battled to win the public vote and progress to the UK finals.
We secured 19 pieces of coverage in the lead up to the event in the likes of The i News, Portsmouth News and Hampshire Live, with a total reach of 5.1million. This was a 49% increase in the number of clippings secured for the same event last year. Bring on 2024!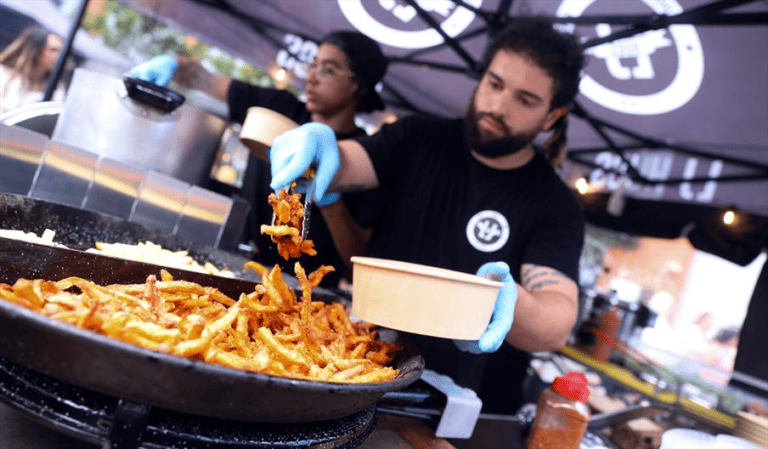 Full house or nil point?
We joined the country in celebrating one of our favourite annual events in May: Eurovision!
The team furiously cheered for our countries in a sweepstake– congratulations to winner Dani and runner-up Abbie – and we paid homage to the best Euro-tropes with a bingo card created by our Studio:
It's the most wonderful time of the year… EUROVISION!

We're aiming for a full house as we mark off those squares and celebrate this year's Eurovision Song Contest on our home soil. 🎤🪩#Eurovision #BingoCard #LeedsPR #QueenLoreen pic.twitter.com/44rrdypSJJ

— Umpf (@Umpf) May 11, 2023
(Some of us still think Finland were robbed…)
Journalists Hit the Rhodes With Cook's Club
One lucky Umpf-er headed to Rhodes this month for a press trip to showcase the new Cook's Club hotel in Kolymbia.
With a team of journalists in tow, we gave them a taste of what the beautiful Greek island has to offer – from boat trips and tours of the old town to cocktail masterclasses and waterfall walks, with the brilliant new Cook's Club Kolymbia hotel at the heart of it all.
The new hotel opened just days before our visit, and boasts 2 stunning pools, 3 bars, and 3 restaurants – including our favourite Street Food Asia, which was a big hit with the journalists.
Watch this space for news of another Cook's Club press trip…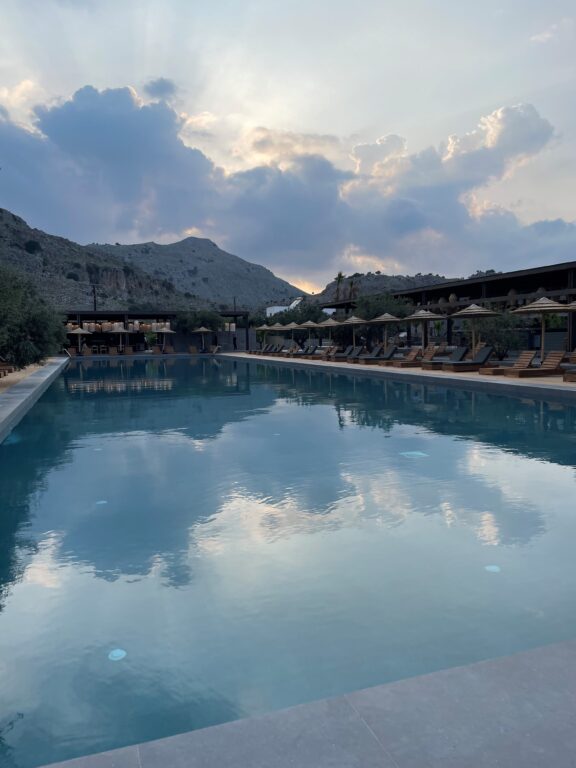 Judgement Time
And finally in May, Adrian, our MD, was part of the judging panel for the 2023 PRCA Dare Awards. You can see all the finalists here. Good luck to all who are shortlisted!