From Busk Stops to bowling, it's been a busy month at Umpf HQ. Here's what we've been up to!
Busk Stop Takes Centre Stage
Fresh on the back of the launch of the Busk Stop at Trinity Leeds – which gives budding performers the chance to serenade thousands of shoppers inside the centre for the very first time – we welcomed BBC's The One Show to the centre.
Presenter Matt Allwright joined forces with Leeds singer and TikTok star Liv Harland to perform a special set at the Busk Stop, with their performance going live on TikTok as well as being filmed for a special episode which was broadcast on BBC One to an audience of 5 million viewers.
If you watch carefully, you might catch a glimpse of one of our very own Umpf team members in the audience!
Any solo musicians interested in performing at the Busk Stop, can apply at www.trinityleeds.com/busk-stop.
Artwork to be admired
Our very own Junior Designer, Lucy Watson, supported Junction 32 to create a vibrant new art illustration for the centre.
We were tasked to transform an empty shop window into a contemporary and engaging display for shoppers to admire when visiting the outlet. Lucy put her creative skills to work and created stunning display which highlights the breath of offer at Junction 32, including the variety of brands, facilities and new landscaped areas, along with the diversity of shoppers who visit the outlet.
We also saw this as a great PR opportunity and secured some lovely pieces of coverage around the artwork in the local media.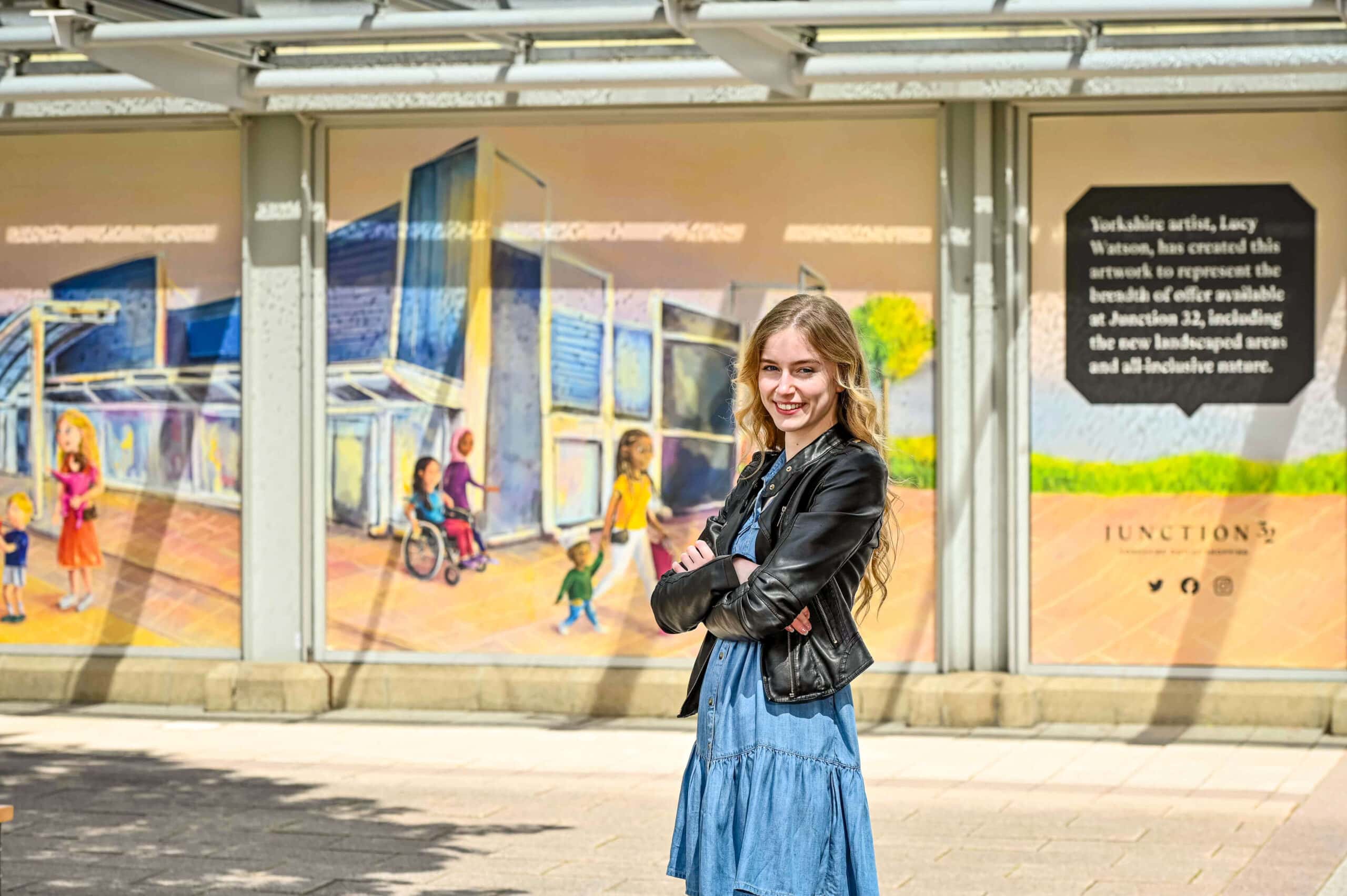 The British Street Food Awards 2022
Gunwharf Quays started the summer by partnering with The British Street Food Awards to host the Southern heats of the competition over the Jubilee Bank Holiday weekend. After the success of the event last year, they added an extra day to this year's line-up! We organised a takeover for the Gunwharf Quays Instagram with foodie influencer Kat Watts capturing 2 days of the event, and invited some local foodie influencers and press down to try out some dishes. Overall coverage included titles such as Beautiful South, and Portsmouth's The News, with a combined total reach of over 3.1 million. This tasty project was a delight for our account team to manage and we're looking forward to next year's competition already!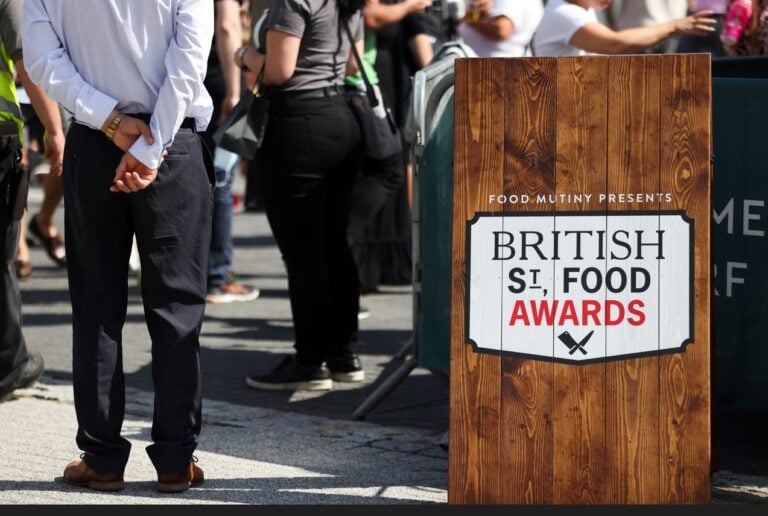 We can't believe it's already been a year!
This month we celebrated Hangloose Adventure – Bluewater's first birthday. In its first year, over 30,000 thrill-seekers have ridden Skywire, England's longest and fastest Zipwire, clocking up more than 22,000 km in flights, the distance from London to New York and back twice!
Skywire has also added accessible hours to open the zip wire to users with reduced mobility to provide a more relaxed experience tailored to their individual needs.
With exciting new projects opening in the next few months, keep your eyes peeled for more fun filled things to do at Hangloose Adventure – Bluewater!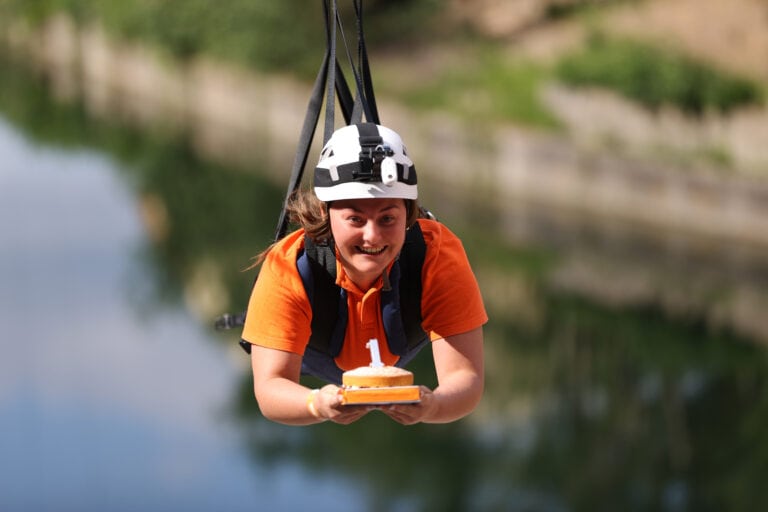 Marking the Platinum Jubilee with the Perfect Cup of Tea
We helped our client Aqua Optima mark the Platinum Jubilee this June with a guide to creating the perfect cup of tea. The brand had a front row seat to the royal celebrations as its parent company, Strix, was included in the Platinum Jubilee Pageant Commemorative Album, published by St James' House, highlighting the best of all things British during Her Majesty's 70-year reign.
The tea guide covers everything you need to know to prepare a perfect cuppa, whatever your preference, from ideal temperatures and brewing times to the best milk pairings. We created a version for social media and one for the Aqua Optima blog, as well as a generic, non-Jubilee-themed version to be handed out alongside demonstrations of the Aurora Instant Hot & Cold Filtered Water Dispenser at Exclusively Housewares later in June.
The first Last Thursday Club
In June, Team Umpf held our first monthly Last Thursday Club, which is our chance to get together (with the London team dialling in!) and celebrate client wins and highlights, discuss any new business updates and projects, and run through anything that's caught our eye in the PR world from the previous month – all the while having a little tipple! 🥂
We then rounded off the day with a trip into Leeds for some well-earned down time, where the team split into groups for a few games of bowling and shuffleboard then shared a couple of pizzas and few more drinks 🎳🍕