Umpf PR Diary – August/September
Creative
Influencer
PR
Social Media
A busy summer has drawn to a close, with the team working on a huge mix of projects – from the British Street Food Awards to a partnership with Lynsey Queen of Clean (and everything in between!)
Read on to see what we've been up to…
'Wee Big Yins'
Our work for Buchanan Galleries on their fundraising campaign for Glasgow Children's Hospital Charity not only landed a heap of media coverage, but importantly raised £9,766 for a great cause. The 'Wee Big Yins' campaign celebrated the career of Glasgow's favourite comedian, Billy Connoly. Five minifigures – the Musician Yin, the Funny Yin, the Biker Yin, the Actor Yin and the Artist Yin – were created and sold for one day only with every penny going to charity. Fans, who queued from 4am to grab a limited edition Wee Big Yin, broke a record for the largest amount raised for the charity in such a short space of time.  The campaign landed 33 pieces of coverage including The Sun, Daily Express, Metro, Daily Record, The Scotsman as well as blanket regional print, online and broadcast coverage.
We're celebrating our favourite Glaswegian with these exclusive minifigure replicas of Sir Billy Connolly. Our limited-edition 'Wee Big Yins' will be available to purchase only on 4th September, with all proceeds going to @GCH_Charity.
Find out more at: https://t.co/HIDZ4WwSZo pic.twitter.com/GlsGm0MPwm

— Buchanan Galleries (@buch_galleries) August 19, 2021
It's Beginning To Look a Lot Like…
…well, not quite, but our Studio team have definitely been in festive mode, working on Christmas assets for shopping centres across the UK.  Here's one example of the various creative assets they've produced – a 30-second teaser piece for the Believe Christmas experience at St David's in Cardiff.
Cleaning with the Queen
Tasked with launching Morphy Richards' most powerful steam iron EVER, who better to work with than cleaning influencer extraordinaire, Lynsey Queen of Clean? The partnership included a schedule of Instagram content, series of ironing hacks that got coverage in the nationals, and a video showcasing some of the hacks that Morphy could use on its social channels. With engagement and click throughs through the roof, there was nothing to iron out in this campaign…
View this post on Instagram
Launching Harrison Spinks' Sustainability Report
We've worked with luxury bedmaker Harrison Spinks for a few years now, so helping the brand launch its first annual Sustainability Report is a piece of work we're pretty proud of. Supporting with copywriting and designing the interactive report, we also devised a launch plan including a programme of social content, PR and paid opportunities within the trade press, all tying in with the biggest trade event of the year. Click to see the report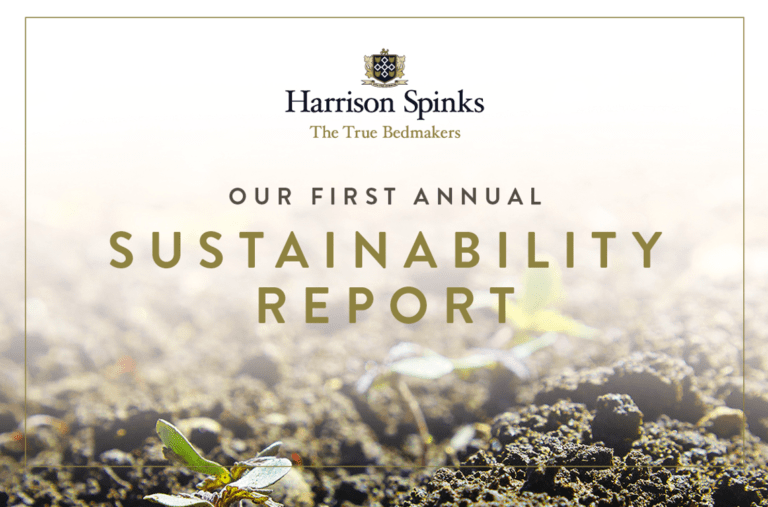 Bright Skies Ahead!
We once again supported Stoves in the launch of its Richmond Deluxe range cooker in Dulux Colour of the Year – announced as Bright Skies™ for 2022. Bright Skies™ was selected by an expert panel of colour designers, trend forecasters, design specialists, architects and editors from around the world, and is the tenth colour to be added to the Stoves Colour Boutique line, which invites consumers to create a kitchen focal point with a pop of personality on their range cooker. The Stoves Colour Boutique shades have been developed based on research by WGSN, the leading authority on consumer and design trends.
Following the launch on 14th September, we generated more than 60 pieces of coverage with a circulation of more than 7 million – with more coverage expected to land in the longer-lead interiors titles, and influencer activity planned to follow too. Isn't it a beauty?
View this post on Instagram
"ITV Meridian Weather, coming to you live from Hangloose"
In September we invited the ITV Meridian's weather crew to broadcast live from the UK's longest and fastest zip wire at Hangloose Bluewater. Luckily, the unpredictable British weather decided to play ball and the views looked incredible at the top of the watch tower, with blue skies and sunshine. ITV Presenter Holly did an amazing job of reeling out Hangloose facts whilst going down the zip wire and gaining speeds of up to 60mph.
The British Street Food Awards 2021
Gunwharf Quays ended the summer by partnering with The British Street Food Awards to host the Southern heats of the competition over the August Bank Holiday weekend. We organised a takeover for their Instagram with foodie influencer Kat Watts capturing the Saturday of the event. Overall coverage included titles such as Beautiful South, and Portsmouth's The News, with a combined total reach of over 3 million. This tasty project was a delight for our account team to manage and we're looking forward to next year's competition already!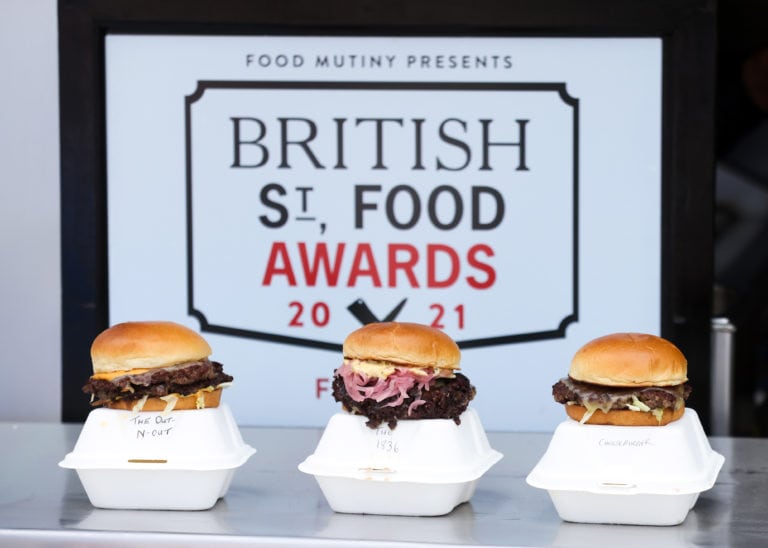 Ready, Sweat, Go!
Gunwharf Quays became the new home for Sweat Fitness Festival this September – the only free-to-attend fitness event of its kind. The festival hosted Barre, TRX, Zumba, Diddi Dance sessions and Kettlebell workouts. Along with these fantastic workout sessions, the event saw Paralympic Gold medal Triathlete and TV personality Lauren Steadman host an inspirational Q&A.
We arranged a takeover for the Gunwharf Quays Instagram by fitness trainer Lauren Allen, who spoke about her favourite workouts and hosted a talk on her journey into fitness and what to do to find your motivation. We generated coverage for the event with a reach of almost 7.5 million!
View this post on Instagram
Finishing the diary on a high…
We're proud to say we have climbed up 5 places in Prolific North's list of the Top 50 PR Agencies for 2021 – now ranking at number 25! Our sights are set on climbing further in 2022…
This was a great Wednesday pick-me-up in our inbox – well played team Umpf 🤩 https://t.co/dDL2B5csN2

— Umpf (@Umpf) September 22, 2021