Umpf Diary Sept-Oct '19: The low down on what's been keeping us on our toes over the last two months…
Our Umpf Diary is a bi-monthly low-down on what goes on behind the scenes at Umpf HQ – from coverage, campaigns and events to awards, team outings and more!
Light Night at Trinity Leeds
A 'flying violinist' took centre stage at Trinity Leeds for spectacular performances during Light Night – attracting interest from local and national media, including BBC Breakfast and BBC Look North, which hosted a live broadcast from the shopping centre.
A top 24 hours at @Umpf towers: 2 pitches; filmed a 12-epsiode wine content series; secured a live regional BBC OB for a client (with follow-up on BBC Breakfast); client page 3 spread in the YEP; launched a client website; launched a client podcast; had mince pies#talentedteam pic.twitter.com/xkVouZRnL9

— Adrian Johnson (@adrian_johnson) October 11, 2019
Drinking on the job
We've filmed a 12-part wine series for our luxury range cooker client Britannia, with a renowned and well-respected TV wine expert. Watch this space for the first episode, due to air in November…
With Food Adventures as our theme, our expert handpicks his favourite wines and suggests accompanying dishes. We were hooked and we're sure you will be too.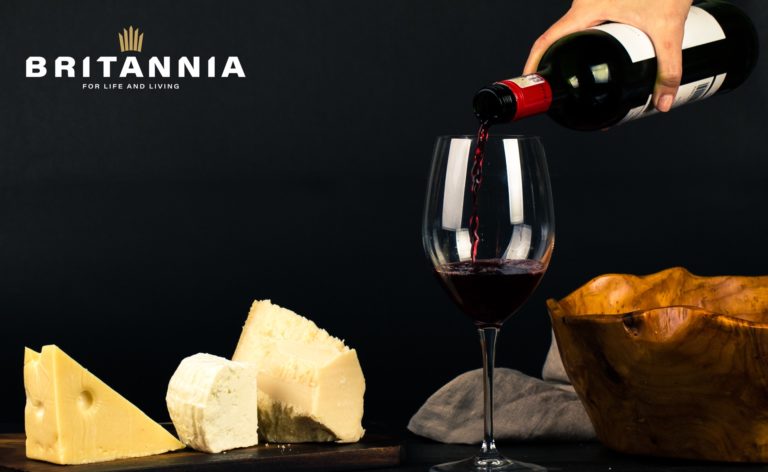 Launching Larkfire: 'wild water' for whisky
We've been working hard behind the scenes on the launch of Larkfire – a new 'wild water' from the Outer Hebrides which enhances the flavour of whisky. It's been a big hit with national and trade press, featuring in the likes of The Times, Shortlist, Daily Express, The Scottish Daily Mail, The Sun, Scots Magazine, Bar Magazine and Imbibe – to name a few. Larkfire has also just been shortlisted in the World Beverage Innovation Awards for Best Premium/Adult Drink. Cheers to that!
Why have any water for your whisky, when you can have Larkfire: Wild Water? This is something that claims to enhance the flavour of your dram. https://t.co/JeE2RUhVDC pic.twitter.com/l4ZiUcOBhV

— ShortList (@ShortList) September 27, 2019
Celebrating mental health awareness through poetry
Working with White Rose Shopping Centre on World Mental Health Day, we organised a poetry exhibition to promote mindfulness, introspection, and the act of sharing kindness. Poet James McInerney's poems were displayed across the floor of White Rose's Central Atrium and charities Leeds Mind and TakeTen were on hand with free doughnuts, brownies, and fruit to chat to visitors about all aspects of mental health.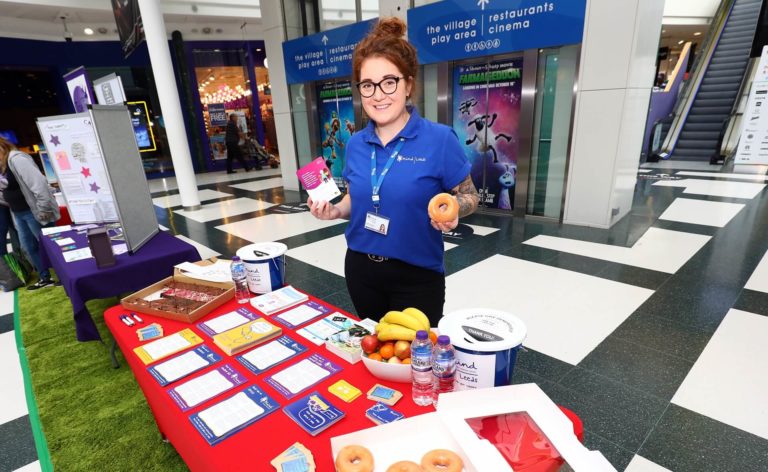 Springing into action
Our studio's been busy working on two new websites for PR client Texfelt, the manufacturer behind a luxury carpet underlay made from recycled plastic bottles. The SpringBond site has a fresh new consumer feel, while the Texfelt site is teed up for trade.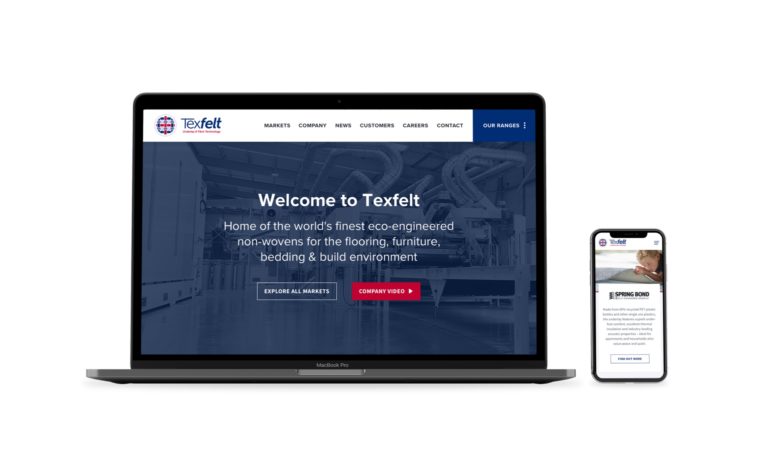 Christmas Advent-tures with First 4 Hampers
Who can complain about having to work with chocolate, prosecco, beer, wine and gin? Errr, not us, and First 4 Hampers is just one of the reasons we love this time of year! We're working with the luxury gift specialists for the third year in a row on pushing its advent calendars, hampers, countdown clocks and pet treats and it's barking brilliant!
It's not even November and we've had coverage in Good Housekeeping, Cosmo, The Independent, Huffington Post, Heart FM, the Mirror, Stylist, Yahoo, Evening Standard, OK! and Metro… with plenty more to come. Let the festivities commence!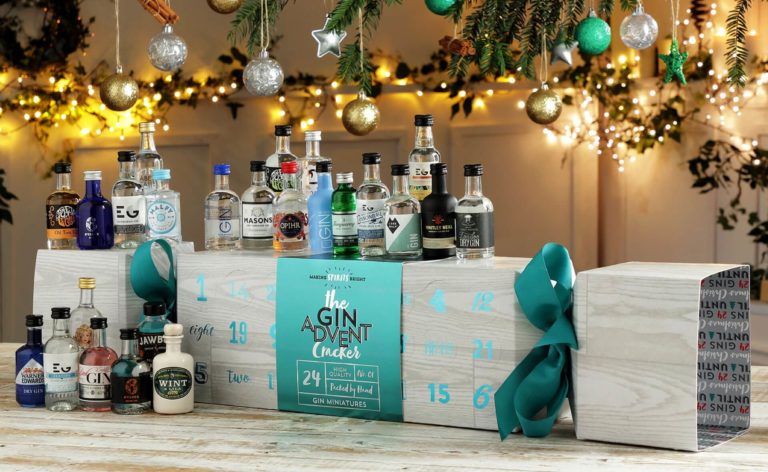 Content curation with Nigel Barden
Another campaign for premium range cooker brand Britannia, we're working with food and drink journalist and broadcaster Nigel Barden (a familiar voice on national radio in the UK since the 1990s) to curate a list of some of the best local produce from around the British Isles.
After asking the public to nominate their favourite local food and drink producers, a shortlist will be compiled and then voted for, with the winners being pinned on our digital artisan map. But that's not all – every month Nigel will be recording a podcast where he talks to three of his favourite entrants from the six regions we'll be focussing on. One for the foodies out there!
Meet @NigelBarden, the food & drink broadcaster and artisan produce expert helping to curate our Artisan Food Collection, & the host of our new podcast.

Each month, Nigel will discuss the 3 shortlisted products, and what makes them so deserving. Listen: https://t.co/QYzgdkxYsp pic.twitter.com/UtYSvgRHXY

— Britannia Living (@BritanniaLiving) October 25, 2019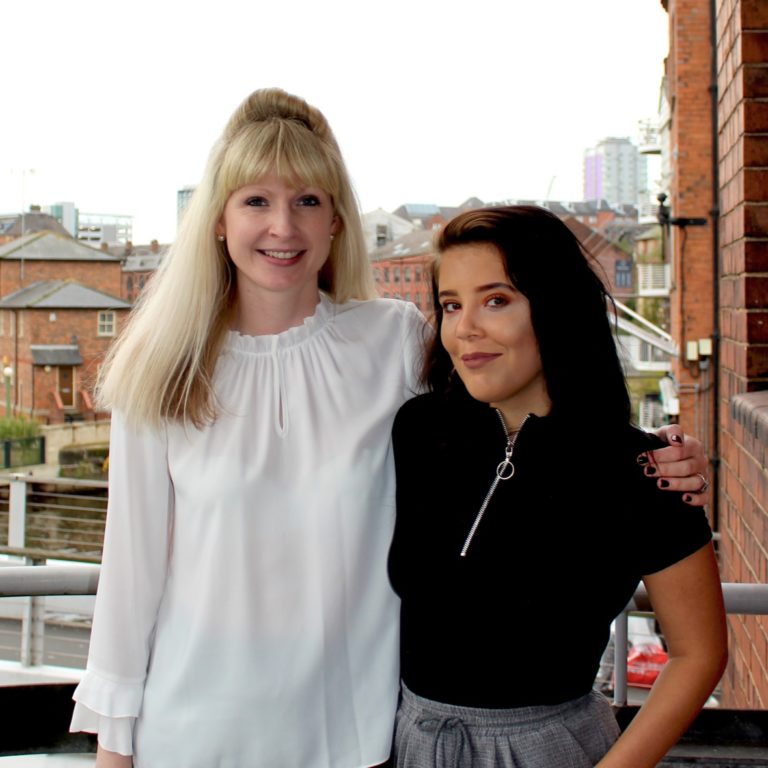 New-look website & friendly faces
To top off the last few months, we've welcomed Saskia on board as a PR Account Executive and wet the baby's head during her welcome lunch at LIVIN'italy a few weeks ago. Saskia's the second new starter over the last few months, joining Amy as Senior Account Director – and we've just got our act in gear and sent out a joint appointment release (who says agencies are cr*p at doing their own PR?)!
But that's not all – our shiny new website, which has been months in the making – is now live! Hurrah I hear you say! Hope you enjoy it.