Umpf Diary Jun-Aug '19: The low down on what's been keeping us on our toes over the last three months…
Our Umpf Diary is a bi-monthly low-down on what goes on behind the scenes at Umpf HQ – from coverage, campaigns and events to awards, team outings and more!
The wedding of the CENTURY!
Our Senior Account Manager Ali tied the knot and invited us to celebrate the shenanigans with her back in June. Bouncy castles, booze, good food, a ceilidh and a party bus to attempt to get everyone home in one piece – it was a perfect day to celebrate a lifetime of wedded bliss for a perfect couple. Congrats, Mrs Rogalska.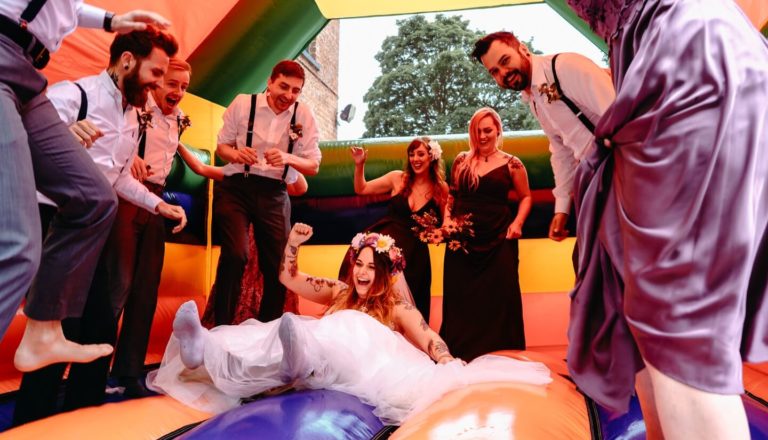 Bringing home the gongs
You know as well as we do – we're a fan of an award entry or two. And we're pleased to see our hard work continuing to pay off with the addition of another accolade in the guise of a CIPR Excellence Award for Made Up Leeds. Best Integrated Campaign? Yes please. The heads hurt a bit the morning after…
Hello gorgeous.
Best Integrated Campaign: @umpf and @teamSLBPR for @LeedsBID Made Up Leeds#CIPRExcel
? pic.twitter.com/NXT4u7sW66

— Umpf (@Umpf) June 25, 2019
Hello your Highness
We had the pleasure of meeting the Princess Royal, Princess Anne, during a factory unveiling in July for one of our new clients, non-wovens textile manufacturer, Texfelt (it produces carpet underlay made from recycled bottles – pretty cool to say the least).
The event went without a hitch, it was an honour to meet HRH, regional media attended and produced some fantastic coverage and the client was pleased – happy days!
The notable point was the Princess Royal removing her glove to touch the underlay (supposedly she NEVER does that!). Winning.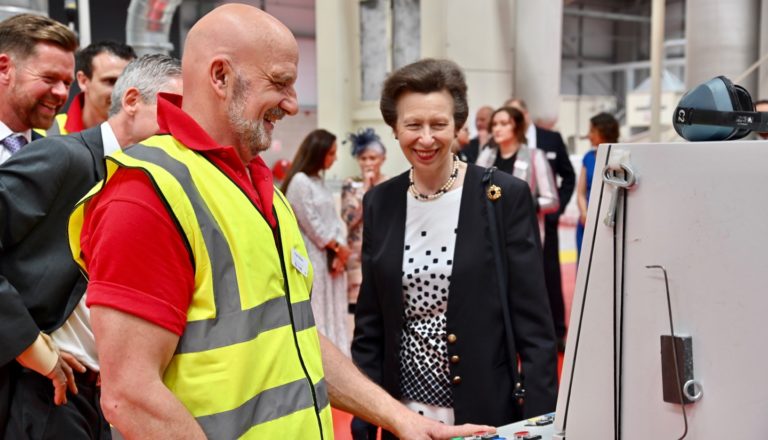 Keeping our cool at The Beehive
On the hottest day of the year, what better thing to do than launch a brand new restaurant while trying to keep our cool with the media?! Jokes aside, we were chuffed to bits to support top Leeds chef Matt Healy launch his brand new gastropub – The Beehive – in north Leeds (and obviously sample some of the menu delights).
Hosting some of our key regional titles including the YEP, Leeds Live, Leeds TV, Leeds Living, Yorkshire Food Guide, and H&N magazine, the evening was great and the resultant coverage was even better! Hats off, Matt…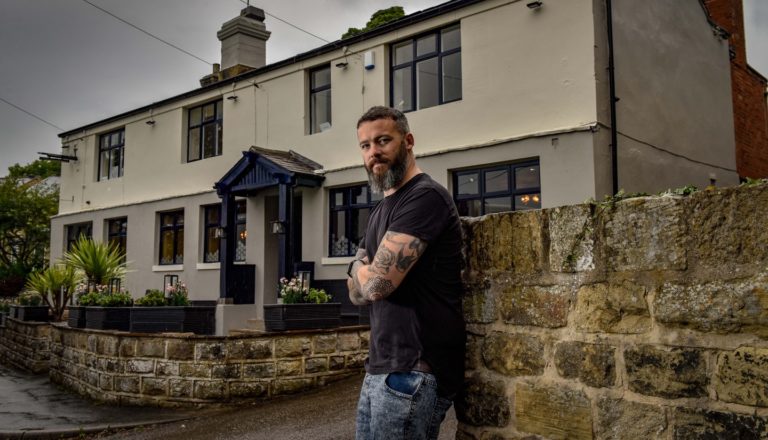 Proud of PRide?
We might have mentioned that we like a good award, so we were chuffed to bits to find out we've been nominated for Integrated Campaign and Best Event for our work with SLB PR and LeedsBID for Made Up Leeds
It's time to dust off the dickie bows and get ready to P.A.R.T.Y in November…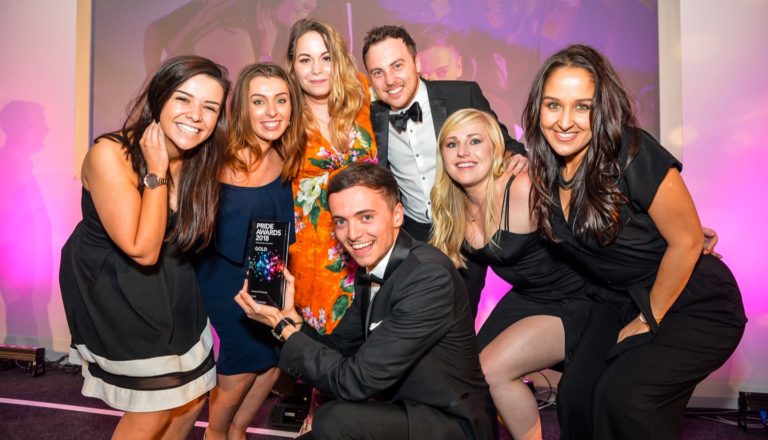 Immortalising sporting heroes for Yorkshire Day
There's always a lot of noise around Yorkshire Day so we knew we had to do something to get cut through. So why not immortalise regional sporting heroes in LEGO for one of our fave clients, White Rose Shopping Centre?
Paralympian Hannah Cockroft MBE joined boxer Nicola Adams OBE, triathletes the Brownlee brothers and Leeds United manager Marcelo Bielsa to create the unique collection of custom minifigures printed on genuine Lego parts celebrating home-grown sporting heroes.
We got a ton of regional coverage including two front page mentions for our giveaway with the Yorkshire Evening Post, and made it into the Daily Star too! Operation Yorkshire Day complete.
Great coverage of our PR stunt for @whiteroseleeds today. For #YorkshireDay we turned Yorkshire sporting icons into mini figures to promote the Lego exhibition at White Rose. Clips on ITV Calendar, YEP, Leeds Live, Halifax Courier, etc pic.twitter.com/ztT1CJ22y3

— Umpf (@Umpf) August 1, 2019
Powering up Yorkshire
Earlier this month we were proud as punch to launch the region's largest chargepoint network for electric vehicles. With Look North, BBC Radio Leeds and the T&A at our launch in *ahem* a glamourous car park in Bradford [luckily] the sun shone and the coverage came flooding in.
As well as going out on the 1pm. 6pm and 10pm Look North news bulletins, we had extra broadcast coverage throughout the day on Pulse, BBC Radio Leeds and BCB Radio, as well as a crowd stopping piece in the main regional paper, the T&A, and 22 other pieces of print/online coverage (and counting…).
We'd like to give a special shout out to the stars of the show too – our two local taxi drivers, Naseer and Mohammed, who helped with press interviews and took part in our photoshoot. Total legends.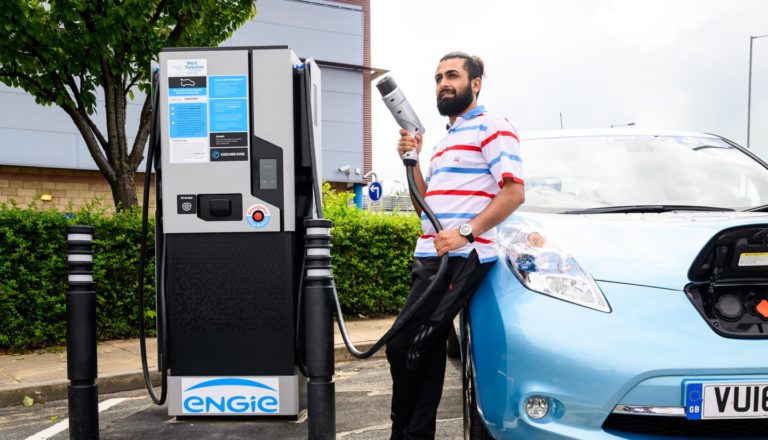 Taking you Inside The Factory
Ever thought you'd see your client cosying up next to Gregg Wallace on a mattress? Nope? Well neither did we until last Tuesday when our much-loved client Harrison Spinks opened up its incredible factory to viewers nationwide!
Hitting TV screens on BBC TWO, we also lined up interviews on Radio One, had a full page in the Yorkshire Evening Post and had clips on BBC Radio Leeds. The show caused a social media storm with a brand new base of brand advocates hankering after one of the luxury hand-made mattresses (join the queue we say…).