Social Media Round-up of the Week – 26th April
Welcome back to our weekly instalment of what's hot in the world of social media. In case you missed what happened over the past week, here's a run-down of our top seven:

1. Facebook has this week enhanced its content sharing functionality with the launch of a 'send' button. More private than its 'like' counterpart, the new button will allow users to send content to a specified person or group, rather than being visible to all friends.
2. Footballers and Twitter have been hitting the headlines this week. A player from Berwick Rangers has been sacked after making negative comments about Neil Lennon being targeted by bombers. Described in an official statement as 'a young footballer on an amateur contract with the club', the player in question has had his contract terminated and since closed down his Twitter account.
3. Meanwhile, Manchester United's Darren Gibson lasted just two hours on Twitter this weekend after abusive messages led him to close his account – @dgibbo28. Wayne Rooney fared better, joining the social networking site on Sunday as @Wazzaroon08, and quickly racking up around 240,000 followers.
4. West Midland's Police tweeted through a day in court in the UK's first tweet-a-thon last Tuesday. The initiative was launched to give the public "peace of mind that justice was being done". Five West Midland's Police press officers tweeted real time results from Birmingham Magistrates Court to show the range of offenders that police deal with on a day-to-day basis.
5. Widespread privacy fears were sparked after claims emerged that Apple's iPhone is secretly keeping track of its users movements, saving the data to a secret file which is copied to the owners computer when synchronised. The file is said to contain details of latitude and longitude of the phone's recorded coordinates along with a timestamp. Accessible by a simple programme, the details could easily be downloaded if the phone was stolen or accessed by a third party. Steve Jobs has since responsed.
6. The Royal wedding is mentioned online once every 10 seconds a study by Greenlight has revealed. Data showed an average 9,000 posts a day on the subject with online noise on the Royal Wedding rising 700% since March.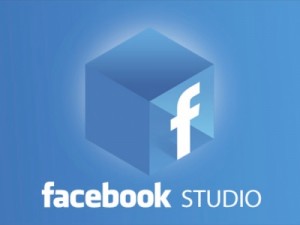 7. Facebook has launched a platform aimed at advertising, PR and media agencies. Described by US magazine Adage as a "first step in a give-and-take dialogue between Facebook and the creative advertising world", Facebook Studio will be a stand-alone community for creatives to share ideas, comment on campaigns and learn how to build successful Facebook pages.