Social Media Remembers – How Online Campaigns are Keeping the Memory Alive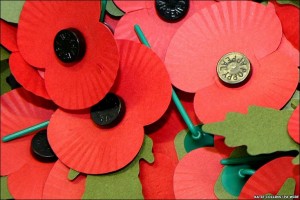 Social media has once again been at the forefront of this year's remembrance campaign with the Royal British Legion leading a wide range of remembrance initiatives across Facebook, Twitter, and YouTube in a bid to appeal to the 'Afghanistan generation'.
Fronted by Poppy, the virtual face of the Royal British Legion, the campaign has more than 10,000 Facebook and 11,000 Twitter followers and its own Legion Live portal hosting videos, blogs and images.
As well as being used as a platform to host content, the British Legion once again led the campaign for Twitter to fall silent for two minutes at 11am (#2minutesilence) this morning as a mark of respect for Remembrance Day.
Last year the British Legion saw its Remembrance Day iTunes single bring two minutes of silence to the charts. And in 2009 a mobile poppy app was launched featuring a virtual poppy which grows every day.
A number of other social media campaigns to honour veterans and communicate the First and Second World Wars have also been launched this year.
This week, The Imperial War Museum launched its Faces of the First World War campaign which today saw 100 previously unseen portraits of those who served in the First World War made public for the very first time via Flickr.
Photographs will continue to be uploaded every week day until the 100th anniversary of the outbreak of the First World War in August 2014.
Elsewhere a Twitter account (@RealTimeWWII) is reporting the events of world war two as it happened, minute by minute, for the next six years. Being led by Oxford graduate, Alwyn Collinson (24), the account has more than 73,000 followers and is being translated into Russian, Portuguese and Spanish.
Finally, this year's PR Week Digital and Social Media Award went to the RAF Benevolent Fund for a social media campaign chronicling the events of the Battle of Britain. Set up as an online newspaper featuring daily news, pictures and video footage, blogs and Twitter feeds were also created for a number of fictional characters.
The campaign amassed 2,000 Twitter followers, 16,000 Facebook fans and the 1940 Chronicle has been chosen to become part of the British Library's digital archive of British documentary heritage.