Social Media Digest: Yahoo buys Tumblr, Yahoo updates Flickr and lots more social media news
Happy Friday! Welcome to this week's Social Media Digest. It's a good 'un…
1. For better or worse, this week saw Yahoo! acquire the microblogging site Tumblr (cue your shrieks). The acquisition cost Yahoo! the small fortune of $1.3 billion in cash and stock, however David Karp will remain CEO of Tumblr while rolling in his millions. Regardless of the mixture of responses, Yahoo promised 'not to screw Tumblr up' in their agreement, with Marissa Mayer, CEO of Yahoo, posting this gif on her personal Tumblr page. What do you think to the acquisition?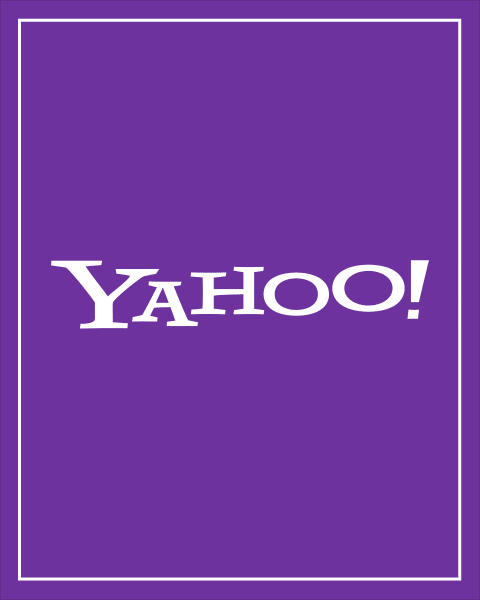 2. It seems Yahoo! has been busy this week! In addition to buying Tumblr, it has also redesigned its photo-sharing service, Flickr, offering users up to one terabyte of storage (FYI – 1 TB amounts to over 500,000 original, full-resolution photos, according to Yahoo!) without a fee.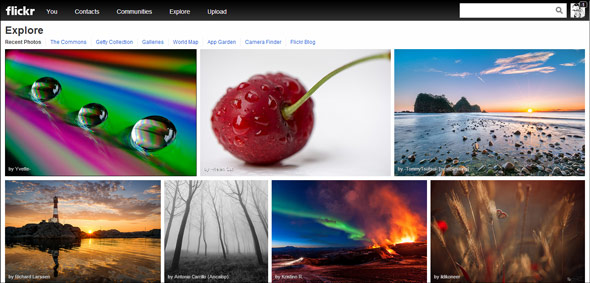 The revamp now offers a new app for Android devices and will allow users to post higher-resolution photos and host longer video clips. In a bid to compete against the likes of Instagram, Pinterest, Google+ Photos, and even Facebook, Flickr's interface has been completely refurbished, looking bigger, neater, and far more appealing than the old photo stream. Is it just me, or does anyone else think that all these photo-sharing apps are starting to look the same?
3. Pinterest took a step towards working with big brands this week by unveiling its new pin structure for different types of products. The integration with retail brands will make it easier to click through links and purchase items, which is great news for companies… and for consumers who can enjoy purchasing items instead of just wishful thinking!
The three distinct types of pins will be for food, retail products, and movies. For example, clicking on a food pin will now preview the ingredient list and relevant information, auto-generated from the original site. Movie pins will show its cast, release date and rating, and product pins will show where you can find the item for sale.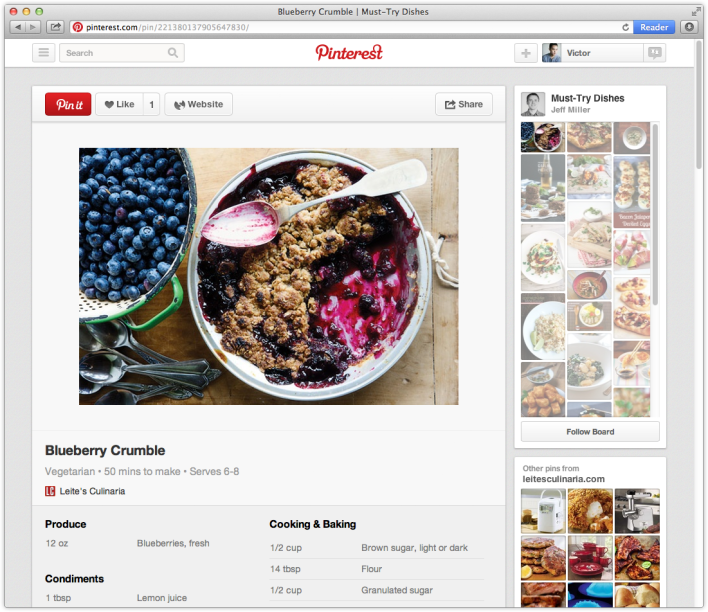 While Pinterest said it is not currently making money from the integration, online commentators are expecting Pinterest to match Facebook and Twitter when it comes to attracting significant brand marketing budgets.
4. Similarly to Pinterest, Twitter has also announced an integration with brands by unveiling the Lead Generation Card – an expandable tweet format which allows users to show their interest in a particular offer being promoted on Twitter.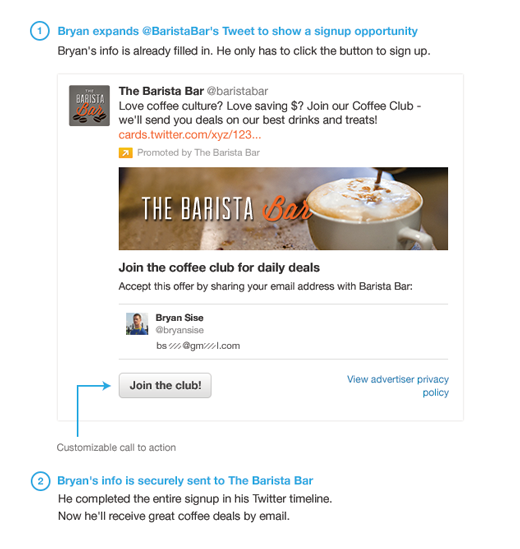 The expandable tweet will give a description of the offer and a small 'sign-up' button that sends users' basic contact information – name, Twitter handle and email address – to the brand or business hosting the promotion.
The handful of brands who have already tested the new Twitter button are the Barista Bar, New Relic, Full Sail and Priceline.
5. And, finally… Like technology? You may be yet to try Google Glass, the company's Internet-connected glasses, but fans will be pleased to know that social networks such as Facebook, Twitter and Tumblr, are developing a range of apps for the Google Glass headset.
App developers have limited access to Glass users' data and they cannot include ads (for now). They have also been told to: "Keep it short and sweet for the small screen, make sure alerts are relevant, send timely information people need on the go and make tasks easier and more seamless than they are on other devices." Yes, Google!