Social Media Digest: UEFA Euro, Rotation Curation, and Jelly Bean
1. Happily (for me at least), the UEFA Euro 2012 football tournament ended this week with Spain reigning victorious. Though record tv ratings were expected for the match globally and dominated screens in the UK, it was the twitter activity that really broke records. During the game which ended with Spain's 4-0 victory over Italy, the twitter sphere was awash with tweets about Spain, with highest volumes after their second goal. However, over 15,000 tweets were sent per second when Spain scored its fourth goal, smashing the previous record of about 10,000 tweets-per-second during February's Super Bowl XLVI. Seemingly Spain dominated both on and off the pitch, but that's a different ball game!
2. Specialist outreach organisation, Refuge, has this week released a hard-hitting Youtube video to raise awareness of domestic abuse. Entitled 'How to look your best the morning after', make-up artist Lauren Luke features in an instructional video where she uses make-up to cover up cuts and bruises received from rings and watches or being pushed into a coffee table.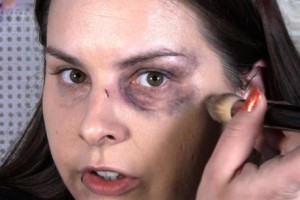 Lauren also suggests wearing hair down or scarves for great coverage. The video is part of a campaign to make people aware of the facts about domestic abuse and to encourage women who are victims to speak up, not cover up – we couldn't agree more.
3. In December 2011 you may remember the beginning of the revolutionary use of Twitter by a national government – the Curators of Sweden  (or you may be more familiar with the recent, controversial 'Swede of the Week' Sonja Abrahamsson). An official tourism initiative, the @Sweden twitter account began its Rotation Curation, which is now becoming an international trend as the Netherlands have this week followed suit. Though not affiliated with any official governing or tourism organisation, it serves as an example of the evolution of social media platforms and the way users perceive their function – in this case communities, not just individuals, are now connecting with the rest of the world. The @Netherlanders is not a unique case and many more accounts like this are sure to appear, however, it is undeniable that this new trend could do wonders for flailing tourism and boost inter-community, -cultural, or -national awareness.
4. Last week Google unveiled Android 4.1 Jelly Bean at I/O developer conference. With the update roll-out anticipated this month, Android Director of Product Management Hugo Barra took this opportunity to big up the system as he showcased a number of the new features, stating 'We want things to be simple, beautiful, and really smart.'  The big comparison of course will be drawn between Jelly Bean and iPhone operating systems.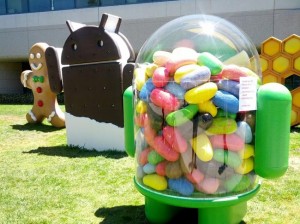 However, as Android begins to close the mobile handset market gap on Apple  one can wonder whether these new features will tip the scales at last. Two major features are Google Now and Google Voice Search, and both are intended to revolutionise users search engine experience. Click here for an interview with Barra for more information about Jelly Bean.
5. And finally a bit of light-hearted news that in no way wishes to instigate a battle of the sexes – there's no point fighting a losing battle now guys. Research into the ways that men and women use social media has found that the fairer sex is leading the charge as the dominant force on social networking sites. The results show differences between where the gender distribution lies and how these sites are being used differently between men and women, but overall women are the more active users with 99 million more visits per month to social networking sites than men. They say it's a man's world but evidently the online world belongs to women.