Social Media Digest: Twitter Grid, Pinterest Analytics and a Social Death
Welcome to this week's round-up of everything social! Let us know your thoughts in the comments, or via Twitter – @Umpf and @Allllliiiii
1. Twitter announced late Tuesday evening that it was rolling out 'photo grid view' across profile pages, making it easier to view all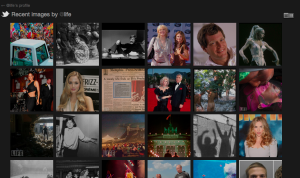 images posted by any user. Grid view mysteriously appeared and then disappeared in 2012, enraging some Twitter users, but the handy viewer should be back in action for all users shortly – to see if you have grid view yet, click 'View all photos and videos' from any profile page.
2. Pinning platform Pinterest has just release its web analytics tools, sending emails to users this week explaining how to take advantage of the new features. The tools will help users discover how many people have pinned content from their website, what is most popular and where the pins are being posted. The tools are currently free for companies that have a verified website on their profile (find out more about that here), and appear to be Pinterest's first steps towards monetisation – could this be the platform's first steps towards wider advertising?
3. According to CNET, Twitter is due to release a standalone music app for iOS called Twitter Music following its acquisition of San Fran-based start-up We Are Hunted. The CNET report states that the app will have four sections including 'Suggestions', 'Popular', and a '#NowPlaying' tab showing songs that are being tweeted by people that you follow on Twitter itself or inside the Twitter Music app. This, and the important fact that Twitter Music users won't be required to have an existing Twitter account, might help Twitter to expand its reach even further. The report follows news that both Facebook and Tumblr are adding music-oriented sections to their platforms.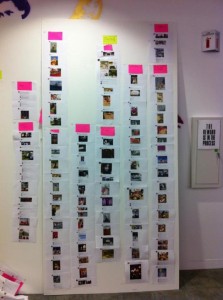 4. According to its recent blog post, Facebook went back to basics when creating its newly-updated newsfeed – using paper, a blank wall and Post-It notes to develop the streamlined design. Following user feedback that the newsfeed was often cluttered and too busy, Facebook's 'user experience researchers' took heed and prioritised building a newsfeed that was both beneficial to users as well as looking great – hence Facebook's new multi-feed design. The updated newsfeed can be previewed here and has already begun rolling-out to some users – have you received it yet?
5.  There was a death in the social family this week – Google Reader has finally been killed off. Google Reader will be 'retired' on 1 July 2013 as part of Google's spring clean, and many users are up in arms with online petitions and a protest site already launched following yesterday's announcement. However, a quick straw poll in the office shows that hardly any of us use Google Reader, nor any other RSS feed – preferring to aggregate our news via Twitter instead. If you're an RSS fan, New Statesman has compiled a list of replacements that you might like here.
6. Finally, Facebook is reportedly considering using hashtags on its social platform – following in the footsteps of Twitter and Instagram. The Wall Street Journal has reported that Facebook has plans to start incorporating hashtags into its search function, which would allow users to search public conversations and keywords. As Mashable mentions, this seems to be a natural evolution of Facebook's Graph Search,  which currently allows users to search by location, likes and friends. Should the hashtag come to Facebook?