Social Media Digest – Twitter abuse, Linkedin comments and the internet in one minute
Report abuse button to be introduced on Twitter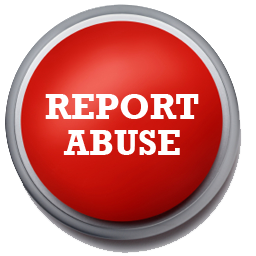 A petition for Twitter to introduce a "report abuse" button was raised earlier in the week after a high profile politician received abuse and rape threats. Ms Criado-Perez had been campaigning for women to feature on more UK banknotes and was receiving around 50 threats a day, all of a very serious nature. Twitter only currently offers a report spam option and it is being argued this is not an adequate safety feature to deal with and respond to incidents such as this. Twitter has now agreed to introduce the feature on every tweet but currently only offers it on the iPhone vapp ersion, the plan is to roll it out across further platforms in the very near future.
A Twitter spokesperson said: "The ability to report individual tweets for abuse is currently available on Twitter for iPhone, and we plan to bring this functionality to other platforms, including Android and the web." He added: "We will suspend accounts that once reported to us, are found to be in breach of our rules. We encourage users to report an account for violation of the Twitter rules by using one of our report forms."
Linkedin adds comments and mention
Linkedin have been busy adding functionality to their site in 2013 and their latest move is to introduce the ability to like, comment and @mention other Linkedin users in to posts. The system is almost identical to Facebook so users should be able to pick it up naturally. However unlike Facebook they are to allow users the power to sort and search comments in order to find the content that is most relevant to them. At the time of writing it looks as if this functionality is to be rolled out to Linkedin users signed on to their influencer programme only, however it is likely they will add this feature to all users should it be requested.
BT Sport Studio takes social media seriously
The three BT Sport channels have now launched in the UK and much has been made about their new studio, which is based in the Olympic Park. Unusually they have decided to have all three studios for each channel in the same room and they are looking to integrate social media heavily in to their sports coverage. According to reports, many of the mounted video screens in the studio are to be used for social media, with the content being curated from a central hub in the studio –  manned by dedicated social media personnel. They are also discussing the use of geo-targeting services to gather the most relevant content possible, with geo-technology you can focus on content being sent out from users who are inside of the stadium seeing the action first hand. BT are in this for the long haul, with many of their sports broadcasting rights stretching between 3-5 years so it wouldn't be surprising to see them constantly developing new technology both for viewers and for use in the studio.
One Direction fans may possibly be just a little bit angry
GQ magazine have had an interesting week on social media, previews of their One Direction front covers were put up on the internet and shared by the band themselves.  The Harry Styles' cover featured the headline, "He's Up All Night To Get Lucky" this caused particular outrage amongst some 'directioners' who were unhappy with the magazines portrayal of the band member as somewhat of a voyeur. We will spare you the profanity and high levels of cringe from the tweets the magazine have been receiving, but if you want to see the best of the tweets click here.
Stadium app – tells you how long you need to wait to go to the loo
Have you ever been sat at your seat in an arena or stadium and thought, I wonder how long the queue for the toilet is? Well the San Francisco 49ers have come up with a solution, they are currently building a new stadium and designing a mobile application to go with it. Their app will allow users to check on the wait time for a beer or to go to the nearest toilet. Fans will also be able to use the app to view TV replays and get match commentary.
The Internet in one minute
And finally, do you want to see what the internet does on average, every one minute? Qmee have created an infographic which demonstrates emails sent, domains registered and YouTube videos uploaded amongst many other popular internet activities. The figures are quite hard to get your head around, you can see the infographic below.