Social Media Digest: Trial by Timeline, The AP's Hoax Tweet and Coke's "The AHHH Effect"
1. We've all heard about the hot water inappropriate sharing on Facebook can get you into, especially if your boss has the privilege of your updates. Over in New Zealand, Amnesty International is taking this to a whole new level after launching Trial by Timeline; a campaign that analyses your Facebook profile to trial and sentence you to crimes around the world. Punishments that may result include lashing, torture, beating and death. That Hen Do I've RSVP's to has got me into a world of trouble in Armenia…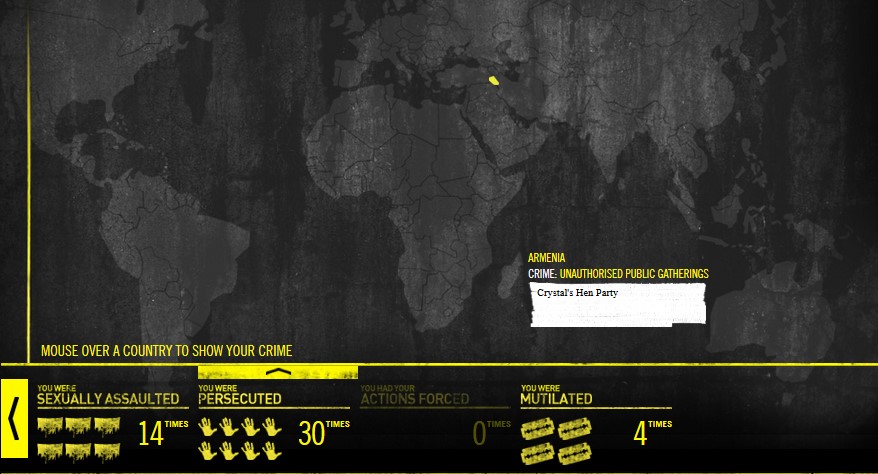 As tactless as it is for me to make light of such an important matter, the reason this campaign has been so successful is the fun, social sharing element that makes information on serious global human rights violations widely accessible and all so real. So go on, what are you guilty of? Try it here.
2. The US stock market crashed on Tuesday after a hoax tweet was posted via @AP claiming explosions at The White House had injured President Obama. Syrian Electronic Army has since taken credit for the hacking on Twitter using #ByeByeObama. The AP now joins the likes of the New York Times and Wall Street Journal as the latest media company to fall victim to such a hack. However, instead of Twitter receiving the lion's share of the blame, the flash crash has highlighted that any market thrown into chaos by one errant tweet has big problems.
3. 500+ LinkedIn contacts? Then you may be experiencing difficulties keeping up with the most important ones. Billed as a 'professional rolodex', LinkedIn aims to become much more with this week's announcement of its new Contacts feature. Contacts will integrate your mobile address book, calendar and email to help you keep up with those you may have lost touch with. With this new feature, when viewing a person's profile, you will see information such as a summary of your last correspondence, when it was and even set up calendar alerts – say every 3 months – to make sure you keep the conversation going. Currently exclusive to the US upon invite-only, the company plans to roll this out to international markets in the coming months.
What do you think to LinkedIn's new feature? Let us know down in the comments below or on Twitter.
4. In other digital news, Pizza Hut has announced it will be launching an app for Xbox Live, letting users order a pizza through their Xbox 360. Welcome news for gamers who now don't have to long delay an intense session of COD due to hunger pangs. The app lets you customise and visualise every aspect of your dream pizza, apart from the obvious walking to the front door to fetch it.
5. In the coming weeks, Coca-Cola will take to their Facebook and Twitter to encourage teens to interact with their newly-launched "The AHH Effect" all-digital campaign by creating their own software-based experiences for the brand. Following on from an extensive round of teen panels, this campaign is all about fun, 'snackable' digital experiences that will be built up gradually to contain 61 digital games based on the results. Want to experience if for yourself? Click here to be taken to a special happy place.