Social Media Digest: Teenage Tweets, Facebook Charges and MTV's Movie Hero
Welcome to this week's Social Media Digest! Let us know your thoughts and if there's anything we've missed in the comments. Thanks for reading!
1. Despite the promise that 'It's free and always will be', Facebook has controversially started charging around £10 / $15 to message some users on the site. It seems that the charges apply to messaging popular users such as celebrities, and people that you aren't friends with – although BuzzFeed's report has found that the charges are hit and miss. For example, it costs $15 to message Snoop Dog but messaging Justin Bieber is free (well played, Facebook). The company is reportedly quietly testing a sliding scale of fees to contact certain users, however if you choose to send your message without paying the fee, the message will slip into Facebook's 'Other' messages section which goes largely unchecked by most users. Facebookers under the age of 18 will not be able to send paid messages.
2. Former Youth Crime Commissioner Paris Brown has this week stood down from her position over tweets posted as a younger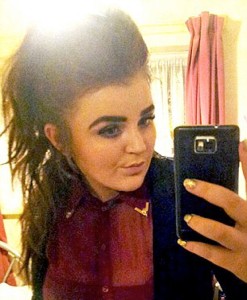 teenager. The 17-year-old resigned only a week after announcing her position following reports of tweets featuring homophobic, racist and drug-glorifying content posted when Brown was between the ages of 14 and 16. Brown apologised for her tweets, saying that she had 'fallen into the trap of behaving with bravado' and asked that she be left alone now that she has resigned. Police and crime commissioner for Kent, Ann Barnes, said that the media should not have put intolerable pressure on to Brown and Barnes knew that she was 'not recruiting an angel'. Brown is not the first to lose her job following posts on social networks – should Brown have been allowed to put the tweets down to teenage bravado, or should there be no excuse for tweeting such content?
3. Foursquare updated its iOS app this week, turning the app into more of a discovery and recommendation engine rather than just a tool to view check-ins. A blog post by the company explains that the new app's recommendation engine is designed for users who are looking for a quick place to have lunch, without having to search through dozens of reviews. Have you found lunch via the new app yet?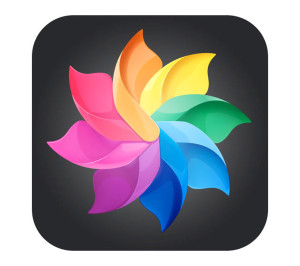 4. Cinemagram has launched its rival to Twitter's Vine for Android, despite this week's news that Vine is the top free iPhone app in Apple's App Store. Cinemagram has beaten Vine to the Android market, although Tech Crunch reports that the app is still quite buggy and feels more like a beta version than the real deal. Are you team Vine or team Cinemagram?
5. MTV has announced this week that users will be able to vote in its upcoming 2013 Movie Awards via Instagram for the first time ever. MTV launched the awards' Best Hero category with live voting via Twitter last year, but this year the winner will be decided using the photo-sharing app too – users can vote by posting a photo using the hashtag #Vote… and their chosen hero. Bilbo Baggins, Snow White, Iron Man, Batman, Catwoman and Hulk are all up for the public vote – calculated in real time, the votes show that Bilbo is currently in the lead. MTV was the first brand to reach one million Instagram followers back in November and is now capitalising on the app's 100 million monthly users. The MTV Movie Awards ceremony takes place if you'd like to see who wins!