Social Media Digest: Social Poo, Facebook Enemies & Blackberry Sale
What's been happening in the world of social media over the past week, we hear you ask?  Well, quite a lot (in short) and here are some of the top stories that we've cherry-picked for you in our latest Social Media Digest. Enjoy!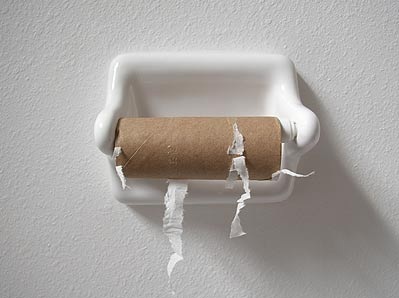 1. Whilst we'd never describe social media as a load of crap (for more reasons than we'd care to mention), some might dare to do so. In an interesting development you can now get your tweets printed on to a toilet roll. The new service is offered by an app called S***ter, whose slogan is: 'Social media has never been so disposable.' It explains: 'S***ter will take one or more feeds from your Twitter account and turn it into four rolls of toilet paper, direct to your door.' The app will print collected tweets from your choice of Twitter account, or your own newsfeed.
2.  A new Facebook application allows users to add friends or pages to a list of enemies, but its creator believes the social network will soon shut it down. EnemyGraph, created by Professor Dean Terry from the Univeristy of Texas, focuses on the people, brands and things users don't like, rather than the traditional 'like' model Facebook was built on.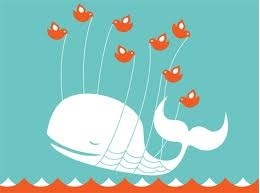 3. A student sent to jail for posting racially offensive comments on Twitter about footballer Fabrice Muamba may be freed on Friday if he wins an appeal. Swansea University student Liam Stacey, 21, from Pontypridd, was sentenced to 56 days behind bars on Tuesday. A High Court judge in Swansea will hear the appeal against his sentence. Stacey admitted inciting racial hatred over remarks about the Bolton Wanderers player, who collapsed during a FA Cup tie against Tottenham Hotspur.
4.  Barack Obama has joined Pinterest and shared his favourite chili recipe. The dish appears on his latest social networking sign-up, Pinterest – an online scrapbook and image-sharing site that is fast becoming the hottest place to be 'seen' for the online community.

On the page, which already has nearly 9,000 followers, pictures of Obama-themed cupcakes, Bo the Obamas' dog and voter-friendly infographic fact sheets have been posted by the President's campaign team.
5. The new chief executive of Research in Motion, the maker of Blackberry smartphones, signalled that he would be open to selling the company after it posted another catastrophic set of sales figures and plunged into the red. Revenues over the past three months, including the Christmas period when rival Apple sold millions of iPhones and iPads, were down 25 per cent, RIM said last night. The company – a pioneer in smartphones, particularly for business executives – announced a boardroom clear-out and a top-to-bottom review of its strategy, in an attempt to revive its fortunes.