Social Media Digest: Snickers' ASA win, Red Cross virtual hugs and iWhat?
1. We told you a few weeks ago about Snickers' social media fail – the chocolate brand found itself in hot water with the Office of Fair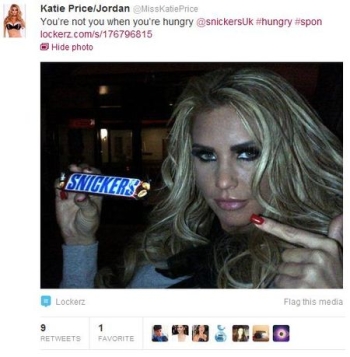 Trading and Advertising Standards Authority (ASA) after using a number of celebs on Twitter to promote its new 'you're not you when you're hungry' ad strapline. The ASA has this week cleared Mars of any wrong-doing – an especially important ruling considering that this is the first investigation involving Twitter undertaken by the ASA.  Dismissing complaints made by two Twitter users who felt the celebrities' tweets were misleading, the ASA accepted Mars' argument that the fifth messages in the series of promo tweets included the #spon hashtag, indicating that they were paid for. Time will tell if this is just the first case to start a snowball of complaints about celeb (a term which can be used loosely…) endorsement and marketing messages on Twitter.
2. American Express have launched a nifty new Twitter-based discounts system which lets cardholders exchange a tweet for discounts and offers. The promotion includes offers from Zappos, the Cheesecake Factory, McDonald's, Best Buy, Virgin America, and Whole Foods and is pretty clever – all you have to do to activate the deal is register by linking your AMEX account with your Twitter handle and send your hashtagged tweet. The corresponding deal is then loaded on to your account and is activated when your card is swiped. VentureBeat's Rocky Agrawal tested AMEX's use of Twitter to run the promotion – he received a tweet to let him know that the deal was headed his way, and was impressed with AMEX's use of favourites to highlight the special deals. Brilliant use of Twitter – we like.
3. Travel recommendation engine Wanderfly has relaunched, and Mashable are calling it a 'Pinterest built for personalised travel'.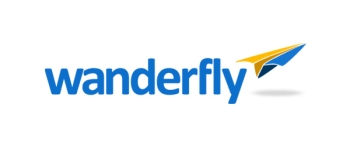 Users can search recommended travel destinations based on duration, price and other specific criteria and receive suggestions including photographs of places you might like to visit. The updated site includes user-generated recommendations and, a lot like Pinterest, lets users create boards for each city they want to visit. We're already thinking about planning our summer holidays, so Wanderfly's easy trip-planning functionality has relaunched into the spotlight right on time.
4. The American Red Cross, in association with Dell, has launched the first social media-monitoring platform which is dedicated to humanitarian relief. The Digital Operations Centre aims to better equip the Red Cross to share safety and preparedness tips in the event of a natural disaster, and empower communities to use social tools to seek help. Following the launch of the centre, the Red Cross is also now accepting 'digital volunteers' to reply to social media calls for aid. Wendy Harman, Red Cross director of social strategy, told Mashable that while the Red Cross is far from turning into a organisation that can answer every cry (or Tweet) for help, the programme will enable volunteers to give out 'virtual hugs'. Lovely!
5. And finally, this happened. There's been some buzz across social networks with week about a new toy called the iPad – just the iPad, like just Madonna or just the artist formerly known as Prince. Want one? Not everyone does.