Social Media Digest: Shared Facebook Albums, a New-Look for Twitter Conversations and Pot Noodle Lands in Hot Water
1. Facebook announced this week the US launch of a new shared photo albums feature, allowing up to 50 users to contribute photos to appear together in one communal album. When creating or editing a photo album, we'll now have the option to open it up for contributors ('public', 'friends of contributors' and 'contributors only' are the privacy settings available). Each contributor can upload up to 200 photos, meaning shared albums can contain around 10,000 images. Currently, this new feature is limited to individual profiles, meaning brand or company Pages cannot yet use this feature. An international release of this feature is expected to follow.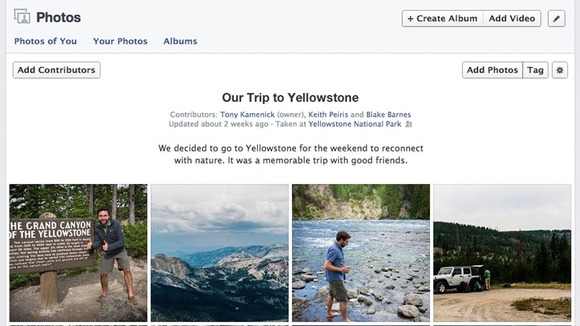 2. Also this week, Twitter has updated its iPhone and Android apps as well as Twitter.com to make it easier to discover and follow conversations within the home timeline. Twitter itself has admitted that historically direct exchanges between users haven't always been easy to follow, and the new update aims to make it easier to see and take part in these conversations as they're taking place around the world.
Tweets that are part of a conversation are now shown in chronological order and connected with a vertical line.
Twitter has started rolling this out to all its users – have you noticed this in your home timeline? Like or loathe, let's hear it: @Umpf/@EllieHallsworth.
3. For the last four years, Foursquare has been working on a 'special' part of its app's functionality – now announced as a push notifications feature – and has this week soft-launched it to a few thousand people who use Foursquare on Android, and later to iOS. Based on the data Foursquare has collected from billions of check-ins, the updated app will proactively send alerts about locations without any required action from users.
Fourquare says of the update: "When you sit down to dinner, we might ping you with the can't-miss dish on the menu (like the screenshot from a sushi bar below). Or when you arrive in a new neighborhood or city, we'll suggest a few places that your friends love (like below, after you've wandered into a new neighborhood). It's like having a ton of local friends stuffed in your pocket wherever you go."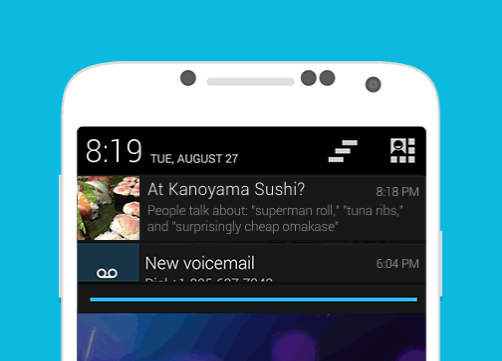 Not on Foursquare yet? Check it out here.
4. Pot Noodle landed in hot water this week after it had a post on its Facebook banned for being "crass and degrading" towards women. Three Piri Piri Pot Noodle ads that appeared on the Facebook page (including one Facebook post, one video and one online game that invited users to "peel the top off a hottie") sparked 18 complaints to the Advertising Standards Authority for allegedly suggesting that it was acceptable to try to remove women's clothing without their consent.
Owner of the Pot Noodle brand Unilever said in a statement that the ads followed Pot Noodle's typical tongue-in-cheek style and rested on a "light hearted innuendo" based on the fact that its spicy Piri Piri product and an attractive woman could both be called a "hottie".
5. New research has this week revealed that many babies are now making their social media debut within an hour of their birth. On average, snaps of more than two-thirds of newborns are now posted online within 60 minutes by proud parents and family members.
The favoured channels for these images were Facebook (77%), Instagram (48%) and Flickr (32%). Of all parents polled, 74% claimed that the birth of Prince George encouraged them to increase the amount of baby and children snaps they uploaded.
Have any comments on this week's blog? Let us know your thoughts and feedback on Twitter @Umpf/@EllieHallsworth