Social Media Digest: Paralympic Dispute, Poli-twit-ical & Aquisitions Completed.
1. Channel 4 has had its fair share of public complaints throughout the Paralympic season, but the channel may have taken it one step too far this time. 'The Last Leg' hosted by Adam Hills is a nightly Paralympics roundup which uses "edgy humour to break down barriers over disability". In a section named "Is it OK?" a viewer tweeted in: "Is it ok to hit a disabled person if he's being a nob."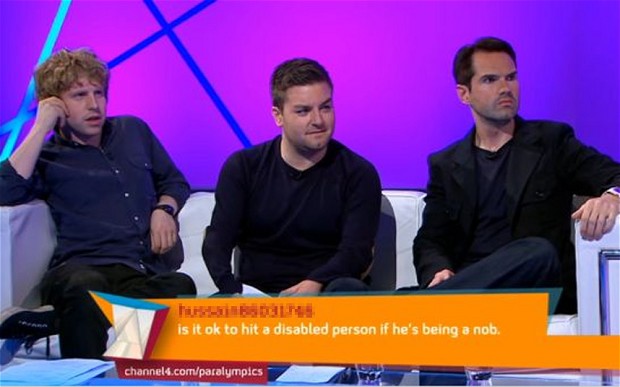 Charity spokespeople were not happy – Kathryn Stone OBE, Chief Executive of Voice UK, said:  "Disabled people are four times more likely to be a victim of crime than an able-bodied person and yet huge numbers of disabled people are victims of crime and just don't report it… It is a very significant problem." Channel 4 said the tweet was broadcast early due to a "technical error".
2. In addition to the mess up by Channel 4, comedian Frankie Boyle has also been in light of the public eye for tweeting about the Paralympics. Unlike the majority of other tweeting celebrities, Boyle's tweets weren't so supportive, but could be seen as distasteful and insensitive.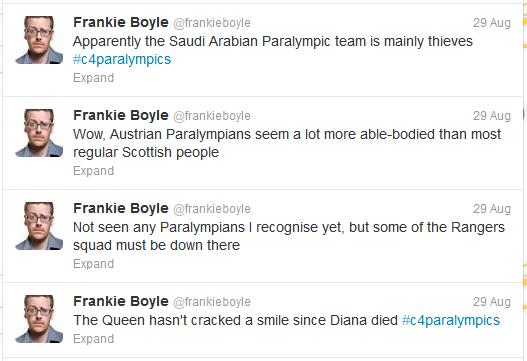 Among those condemning the comments were Olympic silver medallist Lizzie Armitstead, who said: "Frankie Boyle isn't funny." In his defence he said: "I'd say my Paralympic tweets are celebratory. I'll be joking about Paralympics same way I joked about the Olympics. That's my job yo."
3. This week saw Barack Obama break a Political record through Twitter during his speech at the Democratic National Convention. With 52,757 Tweets per minute and 9 million tweets in total, the President beat rival Republican Mitt Romney's previous record of 14,000 tweets per minute and outshone his First Lady, Michelle's speech which generated 28,000 tweets per minute.

4. Both Facebook and Instagram announced the completion of the acquisition on Thursday morning. Facebook agreed in April to exchange $300 million in cash and 23 million shares of common stock for Instagram. Unfortunately for Instagram, Facebook's stock has dropped from around $31 per share to $19 per share since the agreement date. This means Instagram will only receive the value of $730 million in shares, compared to the previous value of $1 billion.