Social Media Digest: New Twitter (Again), Man City Hangouts and Exclusive Experiments
1. A new study by Pew Internet and American Life Project is looking at social networking sites like Tumblr, Pinterest and Instagram to see how they're being used by online adults. The survey of over 1,000 people found that 46% of internet users are 'creators', who publish and share original images and videos. An additional 41% are curators, who share the creators' content. Unsurprisingly, Pinterest is dominated by women although only 12% of online adults use the online pinboard. It was revealed that Instagram is dominated by young adults, but no conclusive data yet on how many photos are of cats!
2. Twitter has rolled out a redesigned version of both its desktop site and mobile apps, featuring a new 'header image' and 'Me' section.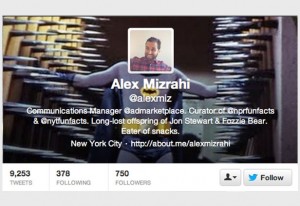 Twitter CEO Dick Costolo unveiled the updates this week, saying that "[The] changes are all about bringing that personality forward. More media forward, more photos forward, so it's much easier to see these media experiences and flip through them". What do you think of the new changes, and what's your favourite use of the new header image so far? Batman wins our vote…
3. Manchester City Football Club has announced that it's extending its social media arsenal and will be hosting pre-match question and answer sessions using Google+ Hangouts. Billed as a footballing first, 'The Third Half' Hangouts will be able to accommodate ten fans per session and will be hosted by Patrick Vieira, Retired World Cup winner and club ambassador. The first Hangout will take place on 23rd September ahead of Manchester City's match against Arsenal.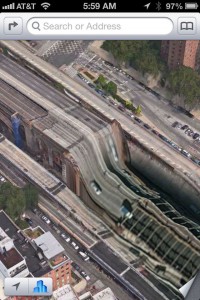 4. Apple has launched iOS6 for iPhone, iPad and iPod Touch this week to both fanfare and disappointment. The new operating system now features even-better Facebook integration, allowing you to share a photo directly from the Camera or Photo Library or post a location from Maps. Siri can even post updates for you and events and info is shared across the Calendar and your Contacts. The update also features a new Panorama shooting feature for the iPhone 4S and upwards, but as it clocks in at 16MB you'll need to resize before you can share it with the internet – check out this handy guide by Lance Ulanoff from Mashable here.
5. How curious are you? If you're anything the team here at Umpf the answer is very, which is why we couldn't resist signing up to The 11K Club. There are no clues about what it is, who it's for, what will happen on 11th November or what the mystery benefit will be, but membership is restricted to 11,000 people and I want in. The team behind The 11K Club are treating membership as a bit of an experiment – co-founder Steve Whyley told Mashable: "I'm trying to see if people will sign up to a club that they know nothing about purely because it's exclusive and because they fear they'll miss out. What 11K Club is proving, at least in our minds, is that it almost doesn't matter what your site does, how it looks, what the homepage says". Wannabe-members have until 31st October to sign up – you can use my personalised invite link here to help me improve my chances of getting in!