Social Media Digest: Linkedin Leaks, Twitter's Bird & Starbucks Fail
Welcome, welcome one and all to this week's round up of what's going on in the world of social media.
1. First on the agenda is LinkedIn, and for this platform the week's events have been, well – not good. A slight issue has arisen with the opt-in calendar feature of LinkedIn's iOS mobile app. Yes just a slight issue with this 'great feature'. Oh it's only been collecting and sending the company full notes and details from your devices calendar in plain text – no biggy. Ah, no they didn't get your permission to do this – oops must have slipped their mind. Tsk tsk, slap on the wrist for you LinkedIn. But don't worry they intended to make it up to us all, as Joff Redfern, Mobile Product Head at LinkedIn assures us they are 'going to make this great feature even better.'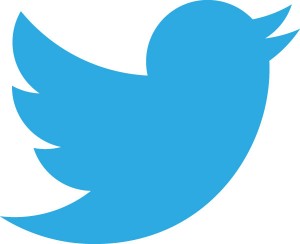 Well as long as they pinky promise. And while they're at it, better add upping their user account protection to that promise. Reportedly 6.5 million LinkedIn user passwords have been leaked by Russian hackers. Official advice is to change yours now, but you can check if your account is one of those affected.
2. On a lighter note Twitter and Foursquare have both undergone a revamp this week. After six years Twitter has given its logo representation an overhaul. Gone is the 'need for text, bubbled typefaces, or a lowercase "t" to represent Twitter' – now it is just simply the little blue bird, which has also had a makeover. A nice design feature of the new bird 'Twitter' is that it is made entirely from circles, reflecting the nature of real life and online social networks – very fitting. Foursquare has been a little more drastic with it's revamp, as it launches its new app for iOS and Android. Where the old version fell short on exciting user experience, the new app has much more to offer. Now Foursquare is about discovery, suggesting new places for you to go, making the real world easier to explore.
3. This week coffee company Starbucks should have been shown the Fail Whale but for different reasons than its usual purpose. Starbucks made a bit of a blunder when trying to get in to the Jubilee spirit. Starbucks Irish twitter account asked it's followers why they were proud to be British. An apology was eventually made, but it serves as a perfect example of how not to manage multiple social media accounts – as well as the importance of geography and history.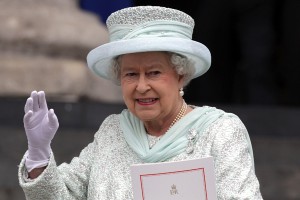 4. The Queen's Diamond Jubilee proved to be a spectacular four day event – even if we simply made the most of having a four day weekend – and it certainly made a spectacular stir on Twitter. The BBC has been awash with complaints this week regarding their coverage of the Jubilee. Apparantly led by Stephen Fry, Twitter was a hotbed of criticism from viewers, yet the BBC did not engage with them. One can question whether this was the best course of action since the Jubilee sparked such volumes of activity on the site. More than a million tweets were posted about the event, thats more than 300,000 more than the Royal Wedding. In the end, whether they were complaints or celebratory, the social media activity reflected the feeling and enthusiam of the public for the Jubilee.