Social Media Digest: Instagram for Charity, Dove's Sketchy Viral and Twitter #Music
Hello and thanks for checking out this week's Social Media Digest! Let us know your thoughts in the comments or via Twitter – @Umpf / @Allllliiiii
1. As you will have heard reported on TV or in print or, more likely, seen via social media channels, tragically this week's Boston Marathon was struck by a double-bombing at its finish line. At the time of writing, the act of terror had wounded nearly 200 and sadly taken three lives, and the culprits had not yet been found. However, despite the horror of the event, there were a few incredible acts of kindness which go some way to restoring faith in humanity – with many of these stories were first being shared via Twitter or Facebook. A Google Drive document was created to list Bostonians who are willing to open their homes to those affected by the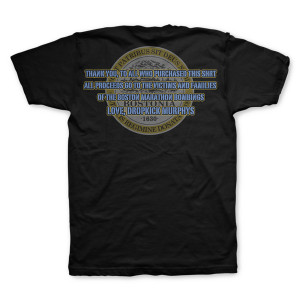 bombing, while BuzzFeed's list includes tweets of acts of goodwill such as restaurants opening their doors and videos of bystanders springing to action to help those in need. While social media was responsible for fuelling one or two rumours regarding the bombing, it also proved without a doubt to be one of the best ways of both spreading and finding information, giving hope for future disaster occurrences.
NB. One of my favourite bands, Dropkick Murphys, have just released a t-shirt that you can buy to benefit victims of the Boston bombing. All proceeds are going directly to the cause and $65,000 has already been raised – you can buy one here.
2. Twitter has this week unveiled its brand new Twitter Music service. As announced in a blog post on Thursday, Twitter Music will use Twitter activity to detect emerging and popular artists. You can view music listened to by people you follow on Twitter through the #NowPlaying tab, view music artists' Twitter activity and tweet songs that you like directly via the app. Aiming to help users discover new music, the internet so far has high hopes for Twitter's new app – will Twitter Music live up to the hype?
3.  A new app, FoodShareFilter, is aiming to add a charitable benefit to Instagramming your meals. The filter, created by DDB Spain, can be downloaded from the App Store for 69p – the cost of the app is donated to an agricultural charity in El Salvador. Each time an image is posted using the filter, the message 'This picture helps millions of people not to suffer hunger' is also added to the photograph. Surely no one can complain about taking photos of your meals before you dig in if it's for a good cause?
4. LinkedIn has just updated its iPhone and Android apps – the social platform's first app update in around two years. Following the introduction of sponsored content on its desktop and iPad app earlier this year, ads will now begin to be rolled out across the mobile versions. LinkedIn's Head of Mobile Products, Joff Redfurn, said that the new apps had been tested on LinkedIn's own staff – and they've received over 10,000 individual pieces of feedback during the process. The result is a streamlined and much slicker app.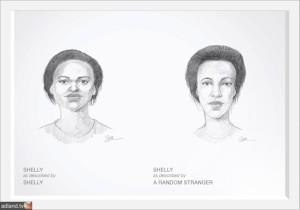 5. Dove's latest video, uploaded to YouTube on Monday, has already received over seven million views. The new video aims to teach viewers a vital lesson about the way they view and describe themselves – in the video, participants meet with a former FBI sketch artist and are asked to help the artist create a picture of themselves. Then, participants take turns describing each other. You have to view the video to be hit with the full effect, but the message will, without a doubt, stick with you.