Social Media Digest: #hmvXFactorFiring, Pinterest's New Look and Facebook's Claims
1. The #hmvXFactorFiring uproar on Thursday caused quite a storm on Twitter! Ex-employees took to the official @HMVTweets account, with more than 70,000 followers, to live-tweet their dismissal from the company – the tweets have now been deleted.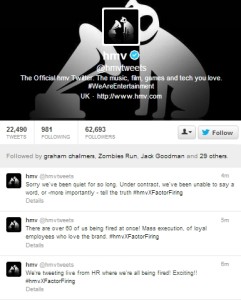 According to the tweets, over 60 employees were being fired at once, and although they'd 'never dare do such a thing as this' under normal circumstances, 'when the company you dearly love is being ruined and those hard working individuals, who wanted to make HMV great again, have mostly been fired, there seemed no other choice'. The mystery tweeter (now identified as tweeter @Poppy_Powers) also posted that they had overheard the Marketing Director ask how to shut down Twitter – considering the Twitter blackout that occurred immediately after HMVGate, it looks like he or she got his wish!
2. Pinterest has begun testing a revamped new look this week. The pinning platform announced via its blog on Monday 28th that it had taken users' feedback into account and made changes including more intuitive navigation, bigger pins and behind-the-scenes tweaks that should speed up the site. The new interface has been rolled out to a small group of users already, but if you want to be part of the next group to check out the redesign visit here.
3. o2 has launched a Facebook application to promote its Pay & Go Go Go tariff which shows users their perfect year ahead: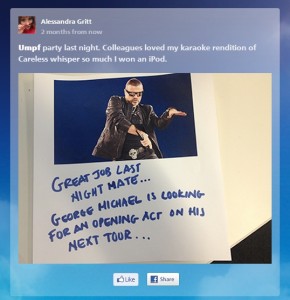 Highlighting the rewards that Pay & Go Go Go users receive at three, six and nine months, the app uses existing timeline content and likes to generate the perfect 2013. How accurate was yours?
4. Following the launch of Vine last week, Twitter has just released an update which makes it easier to view photos and videos on the website. Instead of being taken to a separate page when trying to view a larger version of a tweeted image, the image opens in a shadow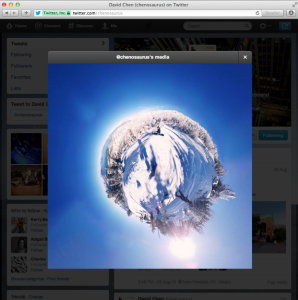 box on the same screen. Media galleries will now also include video from Twitter partners already supported in Expanded Tweets such as Vimeo, YouTube and, of course, Vine.
5. According to Facebook COO Sheryl Sandberg, Facebook Offers have been claimed by 42 million unique users since launching last year. Sandberg also announced that 100,000 small and medium businesses have posted offers, although Business Insider has discovered that the term 'claimed' doesn't necessarily mean that your friends have moved forwards with their purchase – they've simply clicked through to the offer. Part of Offers' appeal is its virility – could it be that Facebook is blurring the lines about what 'claiming' an offer actually means?