Social Media Digest: Good-Samaritans-gone-viral, #thankyousiralex and Oggl Hipstamatic's new app
1. Of course the big news this week has been the discovery of the three kidnapped Cleveland women, rescued from their captor's basement after 10 years' imprisonment (other than Fergie's departure, but we'll get to that later). On a lighter note, born from this terrible tale is a brand-new internet star. Thanks to his TV interviews and that 911 call, the straight-talking rescuer of the kidnap victims has this week taken Twitter and YouTube by storm as he shot to instant fame and hero status. In these times of meme-ification and autotune EVERYTHING Charles Ramsay, the unwitting restaurant dishwasher just trying to enjoy his McDonald's, has proved himself utter internet gold and has subsequently been watched over 6 million times on YouTube, become the highest trending topic on Twitter and even the subject of a petition calling for McDonald's to bring the 'Ramsayburger' to the people. Thanks to the namecheck, @McDonaldsCorp tweeted: "We salute the courage of Ohio kidnap victims & respect their privacy. Way to go Charles Ramsey- we'll be in touch."
Ramsay joins a small club of good-samaritans-gone-viral, including Antoine Dodson who issued the "hide yo kids, hide yo wife" warning to his sister's would-be rapist and the flame-haired grandma who floored a motorbike-mounted jewellery thief using just her handbag.

2. Twitter has been in overdrive this week after the news of Sir Alex Ferguson's retirement was broken with a single Tweet from Manchester United at 9.18am Wednesday morning including the hashtag #thankyousiralex. Beating Twitter records, 1.4 million tweets were posted about the news within an hour of it breaking, #thankyousiralex was used more than 100,000 times and the original announcement was retweeted more than 18,000 times. The story also dominated Twitter's most popular topics, making up 8 of the 10 trending spots in Britain and 4 worldwide.
This massive global conversation spawned a spot of clever reactive tweeting as Nando's and Premier Inn jumped on this opportunity offering their own tributes.


3. As tech giant Apple draws ever nearer to its 50 billionth download (see the live countdown here), it has released a list of its all-time most downloaded apps, giving an interesting insight into the interests of its consumer base. The list, heavily dominated by gaming apps, is surprisingly absent from favourites such as Google services and social media platforms.  The highly-addictive Angry Birds scoops the top gong, with three other variations of the game also ranking highly. You can check out the list in its entirety at the App Store itself.
4. TweetDeck ended its iPhone and Android app functionality and removed support for Facebook integration this week, in a bid to focus development efforts on improved web-based versions of TweetDeck. Over the past 18 months, the popular Twitter-owned dashboard has been focused on building a faster web application for modern browsers and a Chrome app, which offers some more unique features like notifications.
5. Photo app Hipstamatic announced on Wednesday that it will be launching a free spin-off app called Oggl for iOS. Adding in the social networking elements lacking with the classic Hipstamatic app, the idea is for people to take Hipstamatic-like photos and then share them with their network. Oggl's developers are keen to position it as a place for creative people who use photography as a way to connect with their inner artist. Speaking on their blog, Hipstamatic's co-founders say "Oggl isn't screenshots of your favourite album cover- it's when you hung backstage with the band".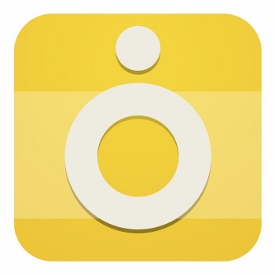 Additional features include: Share to Facebook, Twitter, Instagram, Foursquare, Tumblr and Flickr, set new "Favourites" for situational shooting, tag location, and tag other Oggl community members in photos.
Although Oggl is yet to officially launch, uber-keen Hipstimatic fans can sign up for early access as the beta testing is tied up, but the app could be available as early as the weekend.
Let us know your thoughts in the comments below or via Twitter – @Umpf / @EllieHallsworth