Social Media Digest: Frankenstorm Fakes, G+ Additions and the Month of Mo
1. Following the devastating arrival of Hurricane Sandy to the East Coast of the USA, social media channels were inundated with updates and photos from both those who had left the affected cities and those who stayed put. However, it proved to be a lesson in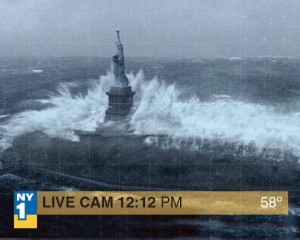 checking your sources for some tweeters and news sites that began sharing false information and Photoshopped or incorrectly labelled images. Mashable have put together a list of some striking – but fake – images including everything from apocalyptic movie promo images to real photos from other events. One Twitter troll's fake updates were picked up by national media outlets until he was ousted as a fraud – the former hedge fund analyst has now resigned following the scandal.
2. In other #Sandy news, Twitter announced that it was offering free Promoted tweets to FEMA, The American Red Cross, New York City Mayor's Office and the Maryland Emergency Management Agency to help keep tweeters safe and updated during the storm.  As well as explaining how to send and receive tweets without the internet (which is still down in several areas of the worst-affected cities), Twitter posted a list of suggested resources for real-time updates on its blog. A great use of the social network – contrasting with the less-useful 'Frankenstorm' Twitter parody accounts that were quick to spring up!
3. Google+ has announced a host of new features added to its Hangouts video chatting function. The updates include an improved sidebar which can be hidden, new colourful notifications which colour-code different types of message and new easier-to-use apps. The changes began rolling out today – have you noticed them yet?
4. Our new favourite Twitter tool of the week is TweetDig, which filters your tweets according to your specifications. Billed as 'the most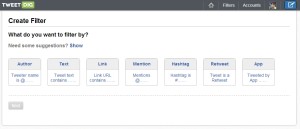 advanced Tweet filter available', TweetDig lets you create folders and filters for whatever topics you like – allowing you to prioritise content and making the 'white noise' of Twitter easier to absorb. We really like this – tweets can be filtered by attributes such as the author, hashtags included, app the tweet was posted by and who the tweet mentions. Very clever and very useful!
5. It's Movember! Trending on Twitter since this morning, the social web is already full of bare and 'tache-less faces, ready to grow out to raise awareness of men's health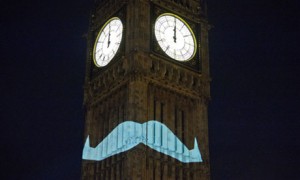 this month. The Movember app allows you to track your growth using the Mo Tracker and even turn it into a shareable GIF, while an infographic created by Radian6 shows that the #1 top mentioned 'stache style is the handlebar. What will you be rocking this Movember?