Social Media Digest: Facebook Privacy Folly, Pop-Up Pinterest and Stella's Carole
1. Many Facebook users have once again fallen victim to a privacy hoax. A 'privacy notice' spread across the site like wildfire – a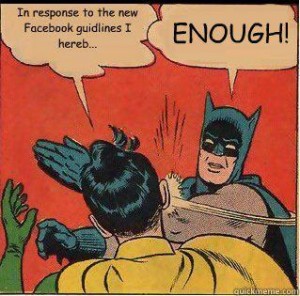 statement full of legal jargon claiming that the user's content was theirs and couldn't be used by anyone else without their permission. Unsurprisingly, it turns out that the statement (below) copied and pasted by thousands of users is useless:
In response to the new Facebook guidelines I hereby declare that my copyright is attached to all of my personal details, illustrations, graphics, comics, paintings, photos and videos, etc. (as a result of the Berner Convention). For commercial use of the above my written consent is needed at all times!
(Anyone reading this can copy this text and paste it on their Facebook
Wall. This will place them under protection of copyright laws. By the present communiqué, I notify Facebook that it is strictly forbidden to disclose, copy, distribute, disseminate, or take any other action against me on the basis of this profile and/or its contents. The aforementioned prohibited actions also apply to employees, students, agents and/or any staff under Facebook's direction or control. The content of this profile is private and confidential information. The violation of my privacy is punished by law (UCC 1 1-308-308 1-103 and the Rome Statute).
Facebook is now an open capital entity. All members are recommended to publish a notice like this, or if you prefer, you may copy and paste this version. If you do not publish a statement at least once, you will be tacitly allowing the use of elements such as your photos as well as the information contained in your profile status updates…
If you want the real deal straight from the social horse's mouth, read Facebook's official T&Cs here.
2. A real-life Pinterest board has been created to celebrate the renovation of an American mall! The board take the shape of a frame sitting outside the Westfield UTC mall, featuring both images and real items as pins representing brands and retailers inside the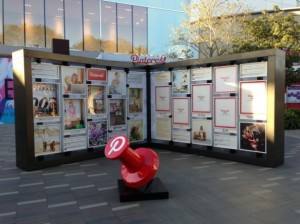 shopping centre. Fans are invited to create their own Pinterest board, re-pinning items from Westfield's board, for the chance to win all of the items. We love the idea of a pop-up Pinterest!
3. How many sales do you think Twitter was responsible for during Black Friday madness? 50%? At least 20%? Nope, Twitter generated exactly 0% of Black Friday sales and Facebook, LinkedIn and YouTube weren't much better at 0.34%. A report by IBM suggests that while users weren't hunting down holiday purchases via social networks, they were still tweeting about them after the fact, and online sales over the Thanksgiving holiday were up over 17% from 2011. The real Black Friday champion was mobile – browsing via mobile sites rose by almost a quarter when compared to last year! Did you brave last week's Black Friday sales, or are you a Cyber Monday shopper?
4.  Stella Artois has created a Facebook app on its American page which sends Carole, with her backing band of carollers, to your doorstep – virtually. Users can request a visit via the Stella Facebook Page, entering name and address details to receive a personalised video. The app uses Google Street View to place the carollers at your location. It's an idea that's been done many times, but still cute (and festive!) nonetheless.
5. We couldn't not give this one a mention. This year marks the 100th birthday of heritage British cooker brand Belling, and to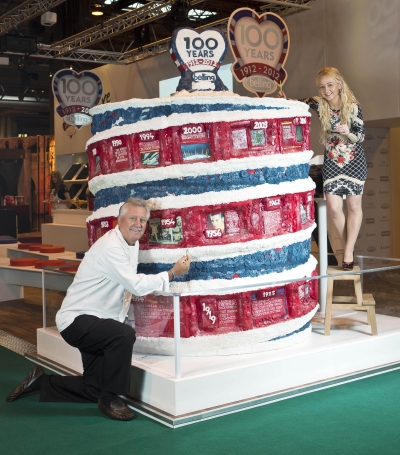 celebrate the occasion a giant cake has been created at the BBC Good Food Show in Birmingham by quirky cake artist Connie Viney. A whole six foot of cake, depicting key moments of the past century! But as if that wasn't exciting enough, the cake has a special interactive element – tweets using the #Belling100Years hashtag are automatically printed onto edible paper and used to decorate the cake! The perfect way to celebrate a milestone birthday in style.