Social Media Digest: Facebook Flops, Twitter Tightens Up & Instagram Innovates
Welcome back to our latest instalment of what's hot in the world of social media. Now that we've all just about got over the loss of London 2012, it's time to re-focus our energies and see what's going to be grabbing our attention between now and Rio 2016.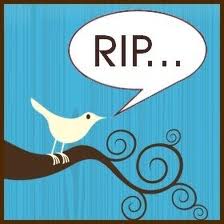 1. Twitter has seized more control over tweets by severely tightening the rules that allow software developed by third parties to access them, in a move designed to help its fledgling advertising business turn a profit. The new regime, an update to the Twitter API, means the number of people allowed to user popular third-party clients such as Echofon and Tweetbot will be capped. Twitter's own software is likely to benefit; the firm warned outsiders not to create competing apps. Developers who create new Twitter apps will only be allowed to have a maximum of 100,000 users. Existing software with more than 100,000 users will be allowed to double their user base before hitting Twitter's cap. The reaction to this news has been, understandably, negative.
2. Facebook shares dropped below $20 to a new low, extending a slump that has marred the third-biggest US initial public offering and dented retail investor confidence in equity issues. The shares suffered after the first expiration of a ban that prohibited pre-IPO investors from trading their holdings, releasing 271m shares. Almost 2bn shares will become eligible for trading over the next 10 months, but analysts expect the most volatility in November, when the largest tranche – held by Facebook employees – will be freed.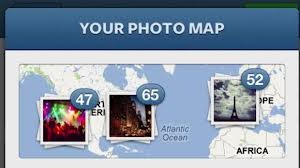 3. Yesterday Instagram unveiled an overhauled version of its popular iOS app, one that lets users see their photographs arrayed on a map of where they were taken. Thursday's launch was the second major update to Instagram since it was purchased by Facebook in April. The first update–understandably–tightened the app's integration with its parent social networking service. The debut of Instagram 3.0, however, focuses more on improving the user experience. The most obvious difference is the addition of the Photo Maps feature. Users can opt to have new pictures automatically added to the map; they can also pick-and-choose from their library of older Instagram photos to decide which could–and should–be retroactively added to that map.
4. Quora, where did you go? After such a dramatic start, things seem to have tailed off somewhat for the platform. However, staff are busy making tweaks as we speak. The portal changed a feature that shared the content users looked at on the site with other site members. According to product manager Sandra Liu Huang, the site received a lot of feedback from people who weren't comfortable with their activity being broadly shared with the people following them. "So we're going to stop showing stories in feed about what people are viewing," she wrote. The rest of the feature, known as Views, will remain in place; the only views that the site will record are from feeds, topic pages a user follows, and clicks on digest emails.