Social Media Digest: Facebook Fines, Bitly Brandwatch, Twitter Debt
Welcome back to our weekly instalment of what's hot in the world of social media. In case you missed what happened over the past week, here's a run-down of our top six: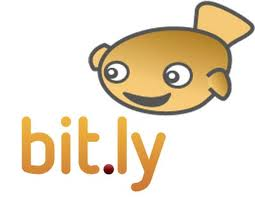 1. Bitly, the New York City startup best known for its URL shortening service, has released a real-time, reputation-monitoring tool to help brands track trending news about them and sentiment around social-media mentions. The company is also releasing a search product into private beta. Matt LeMay, platform manager at Bitly, first hinted at the new products with a short demo at the monthly NY Tech Meetup in New York City earlier this week. In the demo, Mr. LeMay showed a dashboard that included a chart tracking the sentiment of "Abercrombie" over a period of time.
2. Facebook could face a fine of up to €100,000 (£87,000) after an Austrian law student discovered the social networking site held 1,200 pages of personal data about him, much of which he had deleted. Max Schrems, 24, decided to ask Facebook for a copy of his data in June after attending a lecture by a Facebook executive while on an exchange programme at Santa Clara University in California. Schrems was shocked when he eventually received a CD from California containing messages and information he says he had deleted from his profile in the three years since he joined the site.
3. Google+ now counts 40million users, it has been confirmed today. The site, which featured in one of our blog posts this week, is moving foward with its plans for logged-in search to rival its web-nemesis Facebook. We're sure that as the war between the internet's biggest players hots up, there'll be an increasing number of stats thrown around, but for the time being we think 40 million users in just a few months is pretty good going!
4. LINKEDIN has launched its online professional networking service in Japanese, the first Asian language platform for the rapidly growing company as it pushes to expand in the region. Mountain View, California-based LinkedIn also established a small Tokyo office, following the opening of its Asia-Pacific headquarters in Singapore in May. Arvind Rajan, head of LinkedIn's Asia operations, described Japan as a key market for the company because of its technologically sophisticated workforce. LinkedIn hopes that the lessons learned in Japan will ultimately translate into new offerings for the rest of the world.
5.  Debt collectors are to be banned from hounding people through social networking sites such as Facebook and Twitter, a consumer watchdog said on Wednesday. The Office of Fair Trading (OFT) has updated its Debt Collection Guidance to reflect new methods of communication, to prevent people suffering the 'stress and embarrassment' of having their money troubles made public. A spokesman for the OFT said that contacting debtors through social networking sites was a new take on the old method of placing a postcard through the door.
6. Lastly, here's our 'infographic' for this week – the history of the iPhone (below):
CNET UK Presents: History of the iPhone, dedicated to the memory of Steve Jobs from Drew Stearne on Vimeo.