Social Media Digest: #Downgradedchancellor, Accidental Tweets, Klout for Business, Pheed and Twitter's 7th Bday!
Welcome to this week's Social Media Digest. And what a juicy one it is.
1. Leader of the Labour Party, Ed Miliband pulled a clever one on George Osborne in the Budget 2013 by getting down with the twitter lingo.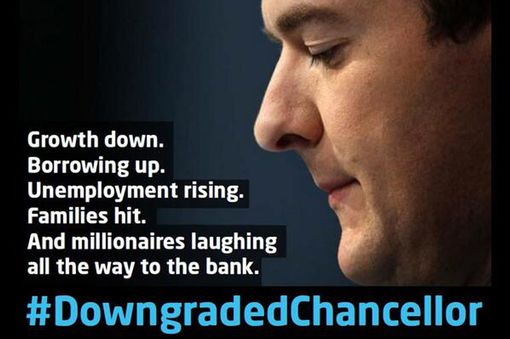 Mocking Osborne on the same day that he launched his official Twitter account, Ed Miliband said: "All he has to offer is just a more-of-the-same budget. Today the chancellor joined Twitter. He could have got it all into 140 characters: Growth down, borrowing up, families hit, and millionaires laughing all the way to the bank. Hashtag downgraded chancellor".  That quote was in fact less than 140 characters long and #downgradedchancellor was trending on Twitter throughout the day!
2. To cause George Osborne even further embarrassment on his much anticipated Budget day, the London Evening Standard rubbed salt into his wound by accidentally tweeting their front page detailing the Budget before he delivered it to the House of Commons. Information was published on Twitter around 30 minutes before the Chancellor began his speech, causing much uproar on the opposition bench.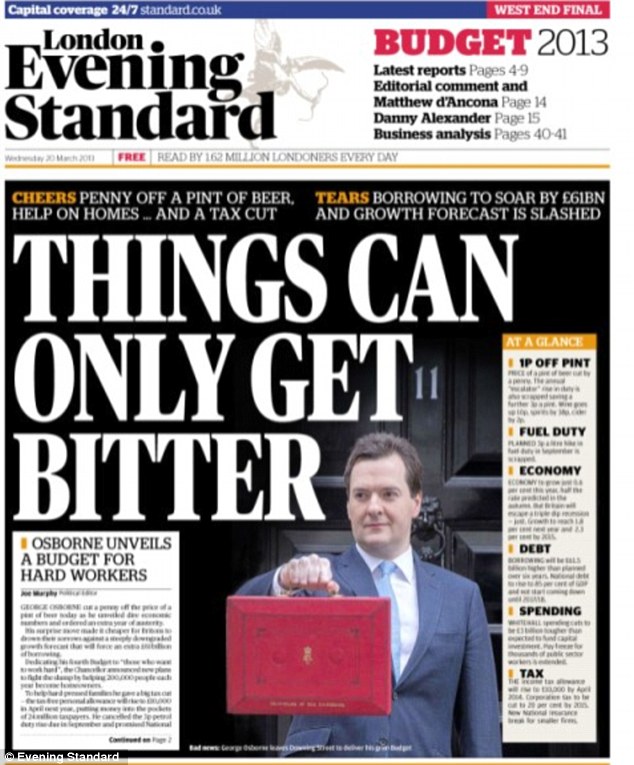 The paper and Political Editor have since apologised for the accidental leak, however breaking the embargo means the Evening Standard could potentially be banned from future briefings. Harsh!
3. This week saw the announcement of Klout's new channel for business, 'Klout Business' (coincidentally). The new scheme will make social data it has collected available to businesses, helping them improve their understanding of how people influence each other on social networks.

Through Klout's Business service, brands will be able to identify and target individuals and influencers who are more likely to amplify messages about their products or services. To us this sounds a lot like Peer Index (you can even sign up to Klout Perks) and we're sure it will be extremely helpful!
4.  Pheed, the new social network 'not for your grandma', launched this week. Combining aspects of Twitter, Facebook, YouTube, Instagram and SoundCloud, Pheed took the top spot for free downloads on the iTunes store with all indications suggesting teenagers are fuelling its growth. So far the app has received 1,500 reviews with an overall impressive rating of 4.5 stars.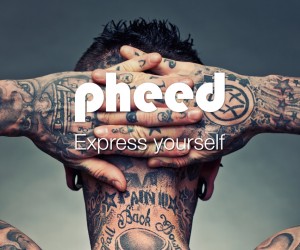 One of the most interesting things about Pheed is users can put their content behind a paywall if they want. Users can charge up to $34.99 per month, splitting the proceeds with Pheed. They can also put a watermark on their content and have official ownership over it.
Pheed launched in October 2012 with the catchphrase of: "A new way to express yourself." Whether you want to do so in text, photos, videos, audio, voice or live broadcast, Pheed offers all. Other social networks provide some of that, but not all of it."
5. And finally… Happy Birthday, Twitter! Seven years ago co-founder Jack Dorsey posted the first ever tweet: "just setting up my twttr", and since that tweet more than 200 million people have joined Twitter and the service sees 400 million tweets sent every day.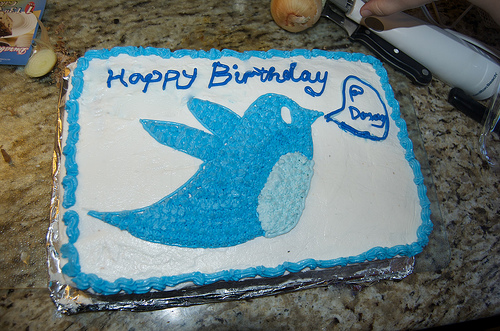 Twitter is celebrating its 7th birthday with a video showing a short history of the service, from its 'Twttr' beginnings, to the introduction of the hashtag and retweet functions, to its present day format with 200 million users.
Where do you think it will be in another seven years?