Social Media Digest: Bombing Airports, NatWest Glitch and Viddy Sensation
1.    Users of the social network site, Facebook, have been riled this week due to a seemingly unannounced change to their contact information.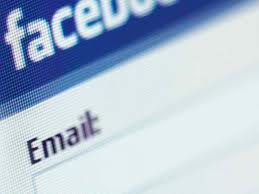 The change on Monday morning showed that email addresses in profiles had been changed to @facebook.com, angering speakers in a Facebook community forum. One user said "Who in the hell do you think you are to change my email address without my permission? That is a clear violation of my privacy and not what I intended when I entered my contact information." In response to the public out roar, a Facebook spokeswoman said: "As we announced back in April, we've been updating addresses on Facebook to make them consistent across our site. In addition to everyone receiving an address, we're also rolling out a new setting that gives people the choice to decide which addresses they want to show on their timelines." Does this change further prove the hypothesis that Facebook is trying to make their users online usage just Facebook usage?
2.    Poor Natalie Westerman has been bombarded by a horde of Twitter abuse on the back of Nat West's computer chaos this week, which saw customers' unable to access online banking or not having wages transferred into their bank. Even though the English teacher's bio profile states: "I'm a 22 year old woman and I'm not a bank", the fact that her twitter account was @natwest still persuaded angry customers otherwise! Luckily, she found the messages quite humorous and redirected them to the real Nat West account, @natwest_help.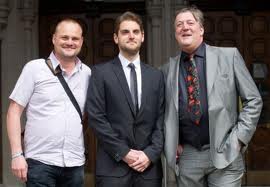 3.   "Crap! Robin Hood airport is closed. You've got a week and a bit to get your sh*t together, otherwise I'm blowing the airport sky high!!" were the regrettable words of Paul Chambers in January 2010. Following on from his tweeting nightmare which landed him a £1,000 fine and a criminal record, he has had backing from comedians, Stephen Fry and Al Murray in court who actually emphasise with his intended humour. Al Murray said: "The funniest thing is hearing it (the tweet) read out in court by a QC in his wig. Even when it's said deadpan by a QC it's funny, it's obviously a joke." Shows how careful you've got to be – remember anyone can see your tweets if you've not set your profile to private!
4.    One thing I noticed trending on Twitter a few days ago was "5 ways brands can shine on Viddy http://mashable.com/2012/06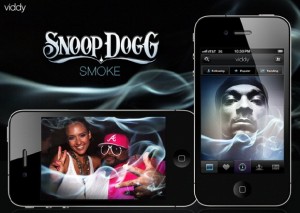 /15/brands-marketing-viddy/", so I thought I'd have a little look into it. Viddy is a new video sharing app which has been named the 'Twitter equivalent for sharing video'. The app which allows users to record up to 15 seconds of video and share it, has grown its usage to 30 million already. One of the first brands to create their custom filter for the app was Snoop Dogg with gangsta-like smoke effects. Viddy allows brands to post promotions, competitions, and behind the scenes to their followers, increasing engagement and interactivity – I'm thinking of giving it a go when I get my iPhone!