Friday Social: Snap Slammed, #NuggsforCarter, & Facebook's Tweaks
Our #FridaySocial is a weekly round-up of the key social media news stories from the previous seven days.  Let us know your thoughts in the comments or via Twitter – @Umpf / @GrittAlessandra
#NuggsforCarter
Well, it's happened. He might not've reached 18 million retweets, but nevertheless Carter's earned himself a year's supply of nuggets from fast food chain Wendy's (plus a sizeable charitable donation to The Dave Thomas Foundation for Adoption):
HELP ME PLEASE. A MAN NEEDS HIS NUGGS pic.twitter.com/4SrfHmEMo3

— Carter Wilkerson (@carterjwm) April 6, 2017
.@carterjwm is now the most retweeted tweet of all-time. That's good for the nuggets, and $100k to @DTFA. Consider it done. #nuggsforcarter pic.twitter.com/k6uhsJiP4E

— Wendy's (@Wendys) May 9, 2017
In just over a month, Carter has claimed the accolade of the most retweeted tweet of all time (so far), and is a lesson to us all that if you don't ask, you won't get.
I'm not sure if this means I owe Adrian a box of nuggets or not…?
Tweeted for posterity: I've bet @adrian_johnson one box of nuggs that Carter doesn't hit 18m.

Soz Carter. https://t.co/C8yXWNej4n

— Alessandra Gritt (@GrittAlessandra) April 10, 2017
Instagram for web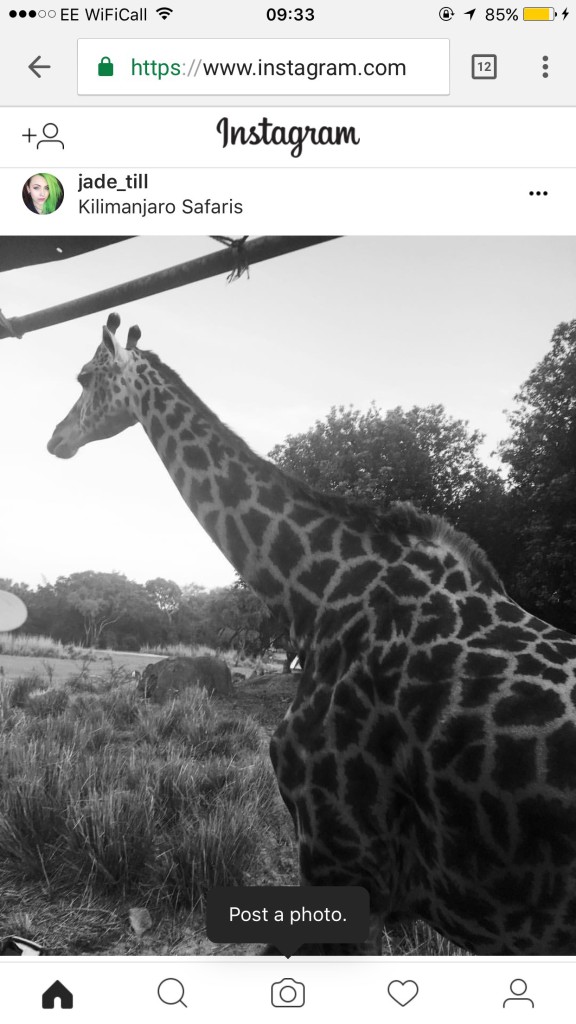 Another eagerly-anticipated event in the world of social media: you can finally upload pictures from your desktop via the Instagram website – if you use a workaround.
The photo-sharing app has given its mobile website an upgrade to appeal to users unable to use the app (perhaps due speed of the network they're using), and has added the ability to upload photographs without opening the app. To use the same functions via Chrome on your desktop, Forbes recommends opening the developer window and switching to the mobile version of Instagram's site. There, you can upload to your heart's content.
While Instagram's mobile website features a 'lite' version of the Explore tab, a few features are still missing – you can't send direct messages, add filters, upload videos, or add to your Story.
Snapchat goes Limitless, Shares Hammered
Snapchat has this week added the functionality for 'Limitless Snaps', an infinity icon in the timer settings which let your friends view your image or video for as long as they want.
But that's not all: you can now add Looping Videos in Snapchat using another new tool that looks to compete with Boomerang (although Snapchat's only loop forwards, not forwards and back).
Snapchat's also introducing the Magic Eraser, to… erm… magically erase items from your pictures. The Next Web has got a great video showing this tool – plus the new Draw with Emojis feature – in action.
Let's hope the new tools are well-received – it looks like Snapchat's parent company Snap Inc could use a little bit of good news. The firm saw its shares take a blow on Wednesday (10 May) after publishing a $2.2 billion loss in its first quarterly results since its IPO earlier this year.
Snap stock plunges after first earnings report https://t.co/cCVCCZYbcr pic.twitter.com/K1d5gtI9Kf

— Bloomberg Markets (@markets) May 10, 2017
Instagram's #HereForYou
In a blog post and video published this week, co-founder and CEO of Instagram Kevin Systrom has highlighted the importance of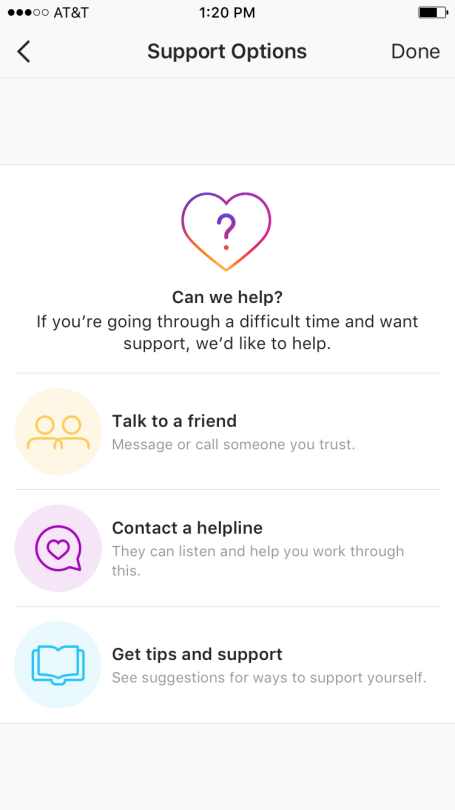 taking the time to talk about mental health on social media.
The post reads: "We are committed to fostering a safer, kinder community and highlighting these inspiring voices. For this video, we sat down with three people who have created communities on Instagram that offer much-needed support to others. This month, we'll be using our own platform to show the video above to people all over the world, helping to raise awareness about mental health and the importance of finding support."
Systrom goes on to mention Instagram's mental health support services, launched back in September, which lets users anonymously report a friend they might be worried about. When the friend next logs in, they'll be directed to helpful resources.
Facebook warns low-quality publishers
Facebook this week announced that it is going to be 'reducing links to low-quality web page experiences'.
Stating in a Newsroom post that it was keen to help build an 'informed community' on the site, Facebook will now be working to show fewer posts that people consider 'misleading, sensational, and spammy'.
Following user feedback, Facebook is rolling out an update that will show less posts and ads in the News Feed that people have reacted negatively to.
When looking at expected impact, the post says:
"These changes will roll out gradually over the coming months. Publishers that do not have the type of low-quality landing page experience referenced may see a small increase in traffic, while publishers who do should see a decline in traffic. This update is one of many signals we use to rank News Feed, so impact will vary by publisher, and Pages should continue posting stories their audiences will like."
Read more here.