September's PR & Social Media Diary
September always brings about that back to school feeling, so we cracked on with some great projects with as much pride as a kid in a new school blazer. Read on to find out more about what we got up to as summer turned to Autumn…
Matt-tember
This month we celebrated an important milestone for one of our much-loved colleagues. Believe it or not, our very own Matthew Balmforth turned 30, so we celebrated with drinks, disco and dancing at Brooklyn Bar. Despite his years, just weeks later he got refused entry to a pub because he wasn't carrying ID, cementing his self-proclaimed title of 'Britain's youngest looking adult'.
A massive happy 30th birthday to @Matt_Rant, our office ray of sunshine. You don't look a day over 29, Matt pic.twitter.com/8NgocvqWFm

— Umpf (@Umpf) September 16, 2015
Walking With the Wounded
September saw the start of the Walk Of Britain, a charity fundraising event aimed at raising money for injured service personnel which is sponsored by our client YESSS Electrical. The event saw veterans walking through Yorkshire and passing iconic landmarks such as Castle Howard. Team Umpf was on hand to help manage media relations around the walk and maximise via YESSS' social media channels.
Here's the #WalkofBritain team finishing Day 19 of the 1000-mile expedition @CastleHowardEst earlier @supportthewalk pic.twitter.com/cV4OzgoqQ0

— YESSS Electrical (@YESSS_UK1) September 9, 2015
A stitch in time for the Women's Institute
September 16 marked the Women's Institute's centenary, a milestone we'd been working up to for 18 months, alongside the WI's comms team.
In the run up to the big day we'd arranged features in broadsheets and women's glossies, helped manage broadcast & print media around the WI's royal annual meeting, helped make a splash on Instagram and much more. For the day itself we ran TWItterstich – a campaign aimed at bringing together the traditional craft credentials of the WI with its modern-day tech-savvy social media presence.
We created a piece of software which scraped Twitter for mentions of the WI's official hashtag #TheWI_100years, which were then instantly turned into cross stitch patterns. The tweets were then stitched by a group of WI members to create a canvas depiction of the day's timeline.
We also created a thunderclap for WIs and members across the country to join to create mass awareness of the centenary. The result was #TheWI_100years trended on Twitter for most of the day, and had the hashtag had organic reach of over 7.6 million. The WI received well-wishes from Philip Schofield, The British Monarchy and many more, and our live-stitched tweet for @Schofe was featured on This Morning.
Thank you @Schofe for your Happy Birthday tweet – we hope you like the stitched version! #theWI_100years pic.twitter.com/0a9ID1IMBn

— Women's Institute (@WomensInstitute) September 16, 2015
As well as helping #TheWI_100years reach more than 10% of the UK population, and appearing on a top daytime TV show, TWItterstich also received some lovely write-ups from E-Consultancy and PR Week.
We'd better get a new award shelf…
This month saw a new raft of award shortlists being announced. The office was full of excitement when our campaigns were shortlisted eight times in the Social Buzz awards. Let our natty GIF give you the details…
Shortlisted for 8 @Buzz_Awards for campaigns for @CanidaeUK @Virgin_TrainsEC & @parkinn ?. Go team! pic.twitter.com/TPVbM1ZWW8

— Umpf (@Umpf) September 30, 2015
We're heading down to the Social Media Awards this Thursday, so fingers crossed we'll come back with a new piece of (plastic) silverware or two… watch this space.
Truly SCRUM-ptious
We hit the road (or should we say rails?) this month for Virgin Trains East Coast for some experiential-meets-social activity at some of the UK's busiest train stations. To celebrate the Rugby World Cup we sent street teams to stations in Newcastle & Leeds to get involved with the fans travelling to the games, asking to see their best celebratory try-faces. Images were uploaded to the Virgin Trains East Coast twitter feed and the one with the most retweets won first class tickets. Here are a couple of our favourites…
Here's @duffy_chrisr's #RWCTryFace. RT if you think it should win free 1st Class train tickets #RWC2015 pic.twitter.com/elWOerCKdp

— London North Eastern Railway (@LNER) September 27, 2015
Here's @duggyw's #RWCTryFace. RT if you think it should win free 1st Class train tickets #RWC2015 pic.twitter.com/UCQyZFwuzr

— London North Eastern Railway (@LNER) September 27, 2015
Ta-ra Tash
This month we bid a bittersweet farewell to Tash who interned with us for three months during her year out from the University of Central Lancashire. Tash lent some great support across a number of accounts during her time and she'll be sorely missed! All the best for the future Tash!!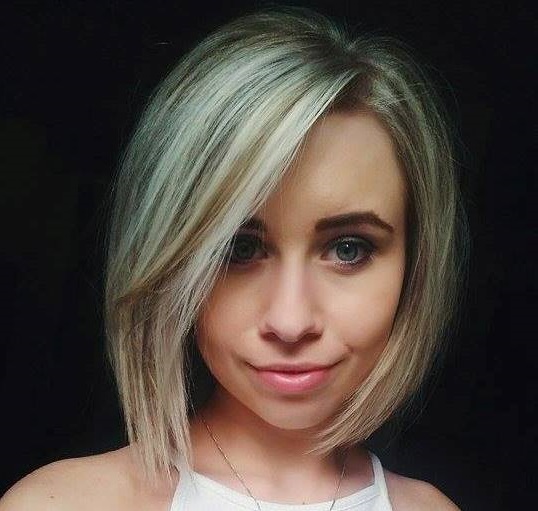 We're always thrilled to hear from like-minded people, so if you'd like to know more about jobs or work at Umpf, drop us an email on contact@umpf.co.uk or tweet @Umpf .