Return of the PR diary: April 2018
After a brief hiatus we're back with a new-look look-back on Umpf's last month. Kicking off the new series is an April filled with awards, new starters, more awards, new clients and a particularly cool client activation.
What's one more than a hat-trick?
We took the annual trip to the Deansgate Hilton for the PR Moment awards for the North of England, Scotland and Northern Ireland. At the end of a bubble-filled night we came away with the gong for Integrated PR Agency of the Year award for an unprecedented fourth year running as well as a silver in the Boutique Agency of the Year category. If that's not enough we also came away with a gong for Stunt of the Year for our 'best resignation letter ever' campaign with online gambling site Multilotto.co.uk.
Check out our Gif. We will definitely need @prprospect pizza to cure our @therealprmoment hangover #therealwinners #PR pic.twitter.com/CvzAqhTCWn

— Umpf (@Umpf) April 26, 2018
Clients with Royal approval
Fifth generation family bed-makers (and one of our newest clients), Harrison Spinks was awarded two Queen's Awards for Enterprise. We helped maximise such an amazing achievement by handling media relations around the award announcements. To date over 20 pieces of coverage were achieved including The FT and interviews on BBC Radio.
Today 230 brilliant British businesses are announced as winners of the Queen's Awards for Enterprise. Spring is in the air for bed manufacturer @Harrison_Spinks, winners for both international trade and innovation. Here's MD Simon Spinks celebrating with Lizzie the lamb pic.twitter.com/mBNHJ8zBtq

— Dept for BEIS (@beisgovuk) April 21, 2018
NHYes we can!
We were thrilled to hear out NHYes campaign, encouraging young people to take up apprentices in the NHS, has been shortlisted for a CIPR Excellence awards in the Public Sector category. Alongside our fabulous sister agency, The Right Agency, we were grilled on the campaign strategy and results as the final stage of the competition process. We'll find out how we did at the Awards on 6 June.
Boom! Our #NHyeS campaign with @RightAgency for @NHS_HealthEdEng has been shortlisted for a national #CIPREXCEL award for Best Public Sector Campaign? pic.twitter.com/U3b9tjYHZ9

— Umpf (@Umpf) March 29, 2018
Welcome Bekki
We welcomed our latest Umpfer, Bekki Asquith to the team. A Leeds Beckett PR alumni with a cracking CV, we reckon she'll fit right in.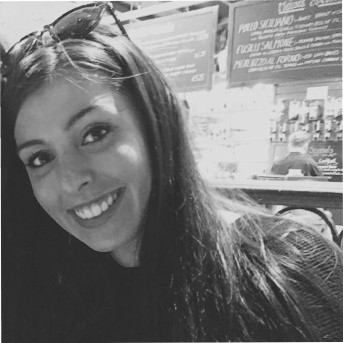 Back of the net for MindMate
NHS Leeds Clinical Commissioning Group (CCG) briefed Umpf to support MindMate (a website aimed at young people to help them access mental health services) using social media. One of the groups we were tasked with targeting was a young, male, working class demographic in the Leeds region. We created a clever campaign using 'hoarding' advertising on Football Manager 2018, geotargetted to our city-wide area. As this was the first time the NHS used in-game advertising to reach a specific demographic, news of the campaign spread and the innovative approach was praised far and wide. One notable tweet came from Marcelo Claure, Chairman of David Beckham's MLS team and CEO of Sprint.
Video games can do more than entertain, they can also help you in life. Well done, really like the fútbol game @FootballManager and @MindMateLeeds. https://t.co/zRDtuz55bI pic.twitter.com/jjBNFEeiRn

— MarceloClaure (@marceloclaure) April 21, 2018
The campaign is ongoing but we're pleased to be working on, and raising awareness of, such an important cause.
Football Manager gamers targeted by mental health advs https://t.co/PoJS5KYZ96

— BBC Radio Leeds (@BBCLeeds) April 13, 2018
Like what you read? For more info on jobs or work, email info@umpf.co.uk.