Product Placement in the Celebrity Big Brother House 2011
The oven in the Celebrity Big Brother House 2011 is a Belling BI60FP.  And the hob? Well that's a Belling IH60XI.  Together, they're landing on average 10 appearances per episode. Why do we know this? Belling is an Umpf client.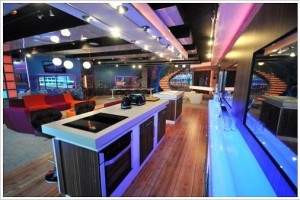 With Ofcom now allowing product placement on TV programmes made for UK audiences, the sector has turned into a big money business (PR Week's feature on product placement is a good read) but free opportunities do exist.
We secured the Belling oven and hob into the Big Brother house without a product placement fee; clearly, a fantastic opportunity for maximum exposure with – our fees aside – zero third party cost.
Whilst the antics of the housemates can sometimes be questionable, the house interior is renowned for being cutting edge, quirky and luxurious which is something brands are keen to be part of.
And the results speak for themselves – as well as its nightly appearances on the show, the oven was featured in the official PR launch pictures for the new series on Channel Five and went on to appear across print and online media, including a 'get the look' piece in Heat magazine.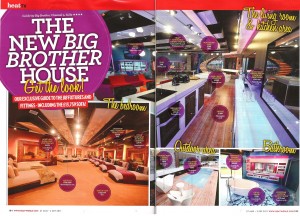 It's no secret that PRs, TV production companies, celebrities, journalists and, more recently, bloggers have been working on a reciprocal basis for years. From clothes, jewellery, home appliances and cars, right down to the greetings cards that appear in the shops within our favourite TV soaps, there's a whole host of opportunities for brand exposure in return for free product.
But the landscape is changing. Ofcom's new rules may be have impacted the broadcast arena but social media has started its own revolution. Word of mouth now has an even bigger voice and it's the men and women on the street that are coveting considerable power online, with bloggers and key Twitter users now also an influential target audience.
Klout and PeerIndex's measurements of online influence have grown in popularity and respectability this year and as such both have launched 'perk' reward programmes which link brands and key online influencers.
From free test drives of new cars, advance screenings of new films and previews of new albums and novels, you no longer have to be a celebrity to get up close and personal with new products – just a decent Klout/PeerIndex score and influence in a particular field.
So whether it's an appliance featured on the latest reality show, a celeb pictured wearing your product or physical products placed in the hands or key online influencers its clear that more than ever the opportunities for product placement are endless.
So where else have you seen our client's products recently?

BBC Good Food and Breat British Bake Off's Paul Hollywood: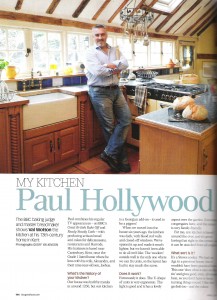 Top food blogger, The Pink Whisk, raves about us too …