PR and Social Media Diary: April
Following a very busy March you might've thought we'd be taking it easy for the start of quarter four, but we hit the ground running with a couple of brilliant PR and Social Media campaigns for some of our clients. Read on for our April round up…
The great E-scape
For hotel brand, Park Inn by Radisson, we went all out for an April Fool's PR and social media stunt that would convince our unwitting audience that we'd created a new dawn in travel – vacations that you didn't actually have to take, but could appear to take via some clever photo manipulation on your social media channels.
We created a spoof promotional video and worked with Park Inn to create a landing page on their website featuring our 'packages'. We tee'd up the online travel media with the story in advance and teased the 'announcement' on Park Inn's social media channels ready for the big reveal on 1 April.
As well as generating over 72,000 engagements on social media, the campaign generated coverage in Mail Online, Daily Mirror Online, Daily Record Online, Huffington Post, Travel Weekly, Brand Republic and PR Examples.
So did it work? A fair few people were fooled, and in the words of the Daily Mirror "it's made for the modern world and we suspect, an idea plenty of people will be interested in."
A ballsy idea for LivingSocial
For another April Fool's Day activity, this time for online leisure deals brand, LivingSocial, we created a photo-led PR stunt – this time the unveiling of a new 'Park and Zorb' scheme to be rolled out across the UK.
We set up a photocall to show a 'Park & Zorb' station in action and offered the images to national and regional media. This story was picked up by Daily Mirror, Daily Telegraph, Huffington Post, City AM, Brand Republic, and a host of regional publications.
As well as great results for Living Social, our very own Nathan Brush appeared all over the press as our foremost Zorb model, even hitting page 3 for (what we think was) the first time.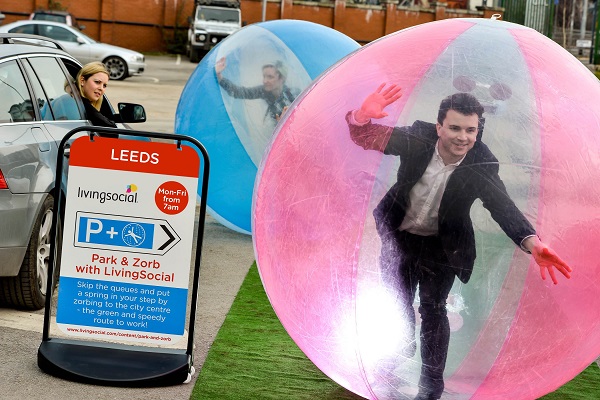 We had our cake and ate it
As we're supporting the Women's Institute in its centenary celebrations, the team travelled to North Yorkshire to film WI trustees Anne Harrison and Pat Tulip with BBC Look North. Pat and Anne have been making 5,000 portions of fruit cake from a competition-winning recipe to be given out at the WI Annual Meeting in June. As well as gracing our TV screens, we also generated coverage of Pat and Anne's impressive feat in The Lady, Northern Echo, Yorkshire Post, BBC Radio Tees, BBC Radio York and Yorkshire Post with more to come.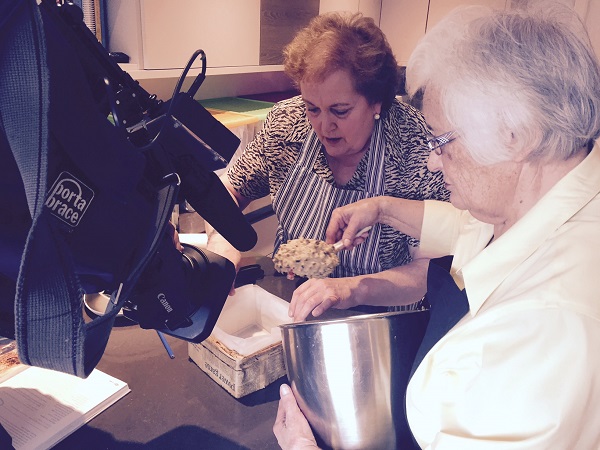 A hard day's knight
With a little help from some friends (some armoured, some not) we helped Leeds Dock with a photocall to announce a brand new bus route going from the City Centre to the South Bank. The announcement was widely reported across the region with coverage appearing across regional media.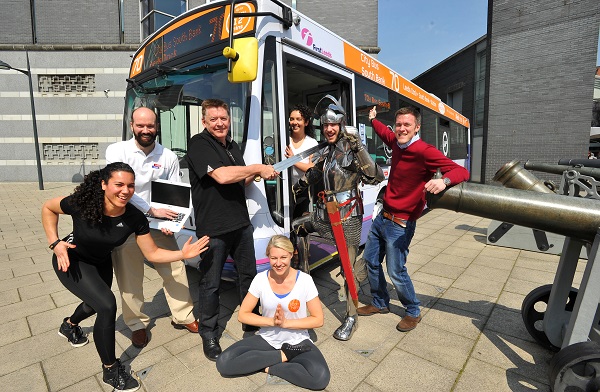 On song for a gong
 On April 17, our work for East Coast (now Virgin Trains East Coast) won the 'Best Overall Use of Social Media' accolade at the inaugural Social Travel Britain Awards, which honour the top social and digital marketeers in tourism in Britain. Judges said our campaigns were "innovative" and "ground-breaking". Find out more here.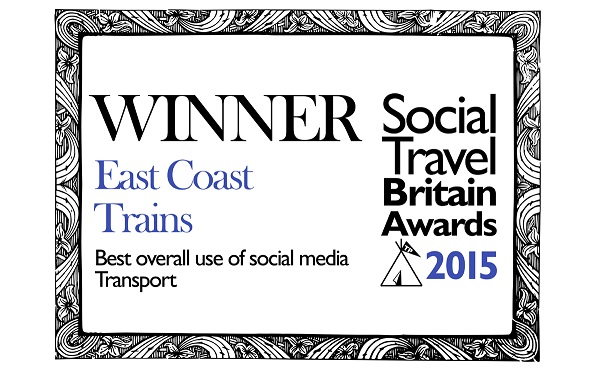 And another… almost…
We also headed down to the Grosvenor Hotel for the Chartered Institute of Marketing Excellence Awards where we were shortlisted in the Best Innovation category for our Sports Social Media index. We were pipped at the post this time by a great campaign by Bournemouth Arts University (which also won the Chair's overall Grand Prix award), but we were delighted just being shortlisted nonetheless.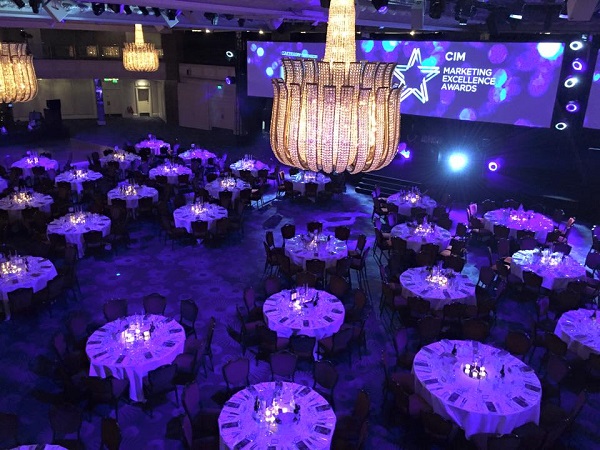 If you'd like to get paid for hanging out with knights in shining armour, eating cake and creating great gags (as well as doing some very serious and hard work), get in touch and send your CV to contact@umpf.co.uk or tweet us at @umpf.