As we said goodbye to summer and hello to autumn, things were starting to feel a bit more normal. We even managed a few weeks back in the office (yey!) before the R-rate crept back up (remember the days when we'd never heard of an  R-rate?) and we were advised to work from home again. But in the midst of all the Covid-chaos we did what we do best and produced some top work for our lovely clients.
Turning black cabs green
We've been helping London taxi drivers charge up and go green with a new campaign from ENGIE and GeniePoint, which offers electric vehicle-driving cabbies 100 free charging miles. Umpf developed the creative for the campaign as well as creating the advertising strategy and managing targeted PR. Find out more at evsolutions.engie.co.uk/londontaxi/
The paw-fect perspective
It's no surprise that most dog owners put their four-legged friends first – and this is no different when it comes to buying a house. Working with Keepmoat Homes, the team came up with the paw-fect solution to help pet-loving homebuyers showcase their new home to their four-legged companions. With the help of Chester, a 10-month of cocker spaniel, we captured footage of the pup exploring a new three-bedroom show home and turned this into a pet's-eye-view walk-though video to provide other canine companions with a remote VIP viewing experience from a pets perspective.
Being the first of its kind, the activity generated regional and trade coverage – and judging by the engagement on social media, it seems that the video created lots of wagging tails!
Bringing back Thomas Cook with a bang
Our travel team had a busy two months during September and October, not least working on the relaunch of Thomas Cook. One of the best-known names in travel came back with a bang – and blanket media coverage – in the middle of September. Since launch, the team have been busy issuing weekly media updates following the latest Grant Shapps travel corridor announcements… which gave us an idea for another Thomas Cook story and the 'Shapps O'Clock' effect was born.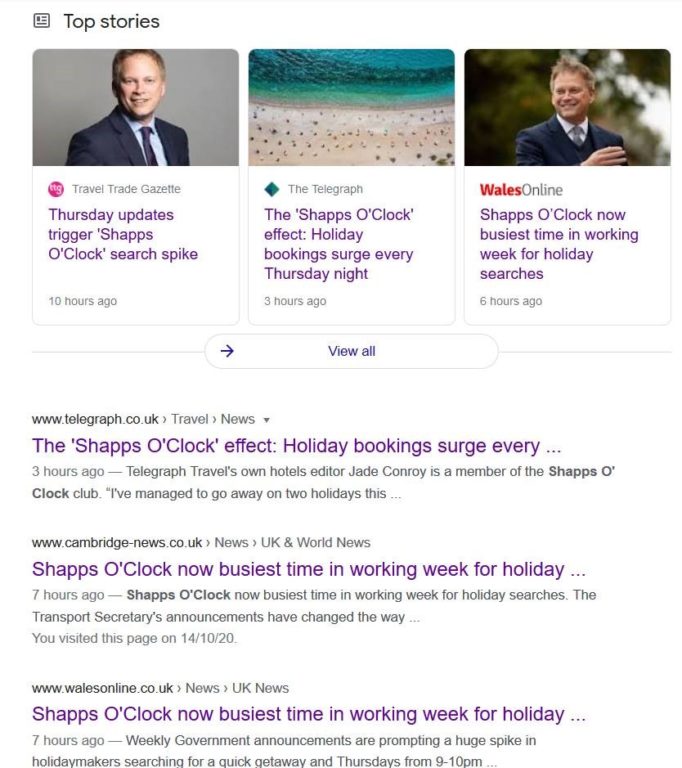 Encouraging safe travel
The team are also supporting The Travel Network Group – the UK's largest independent travel membership organisation which represents over 1,000 travel businesses. As well as supporting the TTNG team with media commentary and reaction to every-changing travel rules and regulations, we launched a new marketing campaign for members urging consumers to talk through their travel worries, concerns and confusion with travel agents so they can travel confidently and safely. The campaign was based on real-life consumer research commissioned by Umpf, which showed mass confusion and worries about international travel. The launch generated widespread travel trade coverage and was also picked up in the regional media with members rolling out their own versions of the research story.
We've launched a new Member marketing campaign based on real-life insight to encourage customer communication around issues such as social distancing and safety measures when travelling.

Our Members can access all 'Ask us' campaign assets by visiting The Hub. pic.twitter.com/e5ESaBA4bF

— The Travel Network Group (@TheTNG) October 22, 2020
Deals on wheels
Whilst international travel was allowed in September, we worked with car hire comparison website EnjoyTravel.com on a story looking at the cheapest places to hire cars in Europe.
With Covid restrictions forcing destinations to slash the cost of car hire, prices started from just 6p per day in Malaga, 14p in Alicante, and 22p in Palma de Mallorca. We secured 40 pieces of coverage for the story in regional online titles, all with strong brand mentions and links.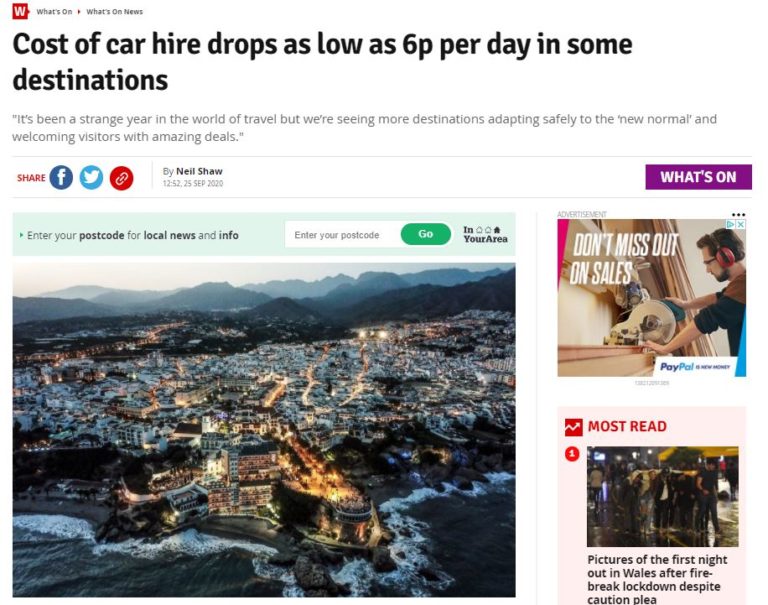 Tidy new web build
We've also been busy helping London Recycles promote the benefits of recycling, reusing and repairing by building their new website. Giving the site a fresh new look, we've created a platform that allows the team at London Recycles to promote all the benefits of recycling, what you can and can't recycle and what services are available to the public and businesses across the different London boroughs. Check it out at londonrecycles.co.uk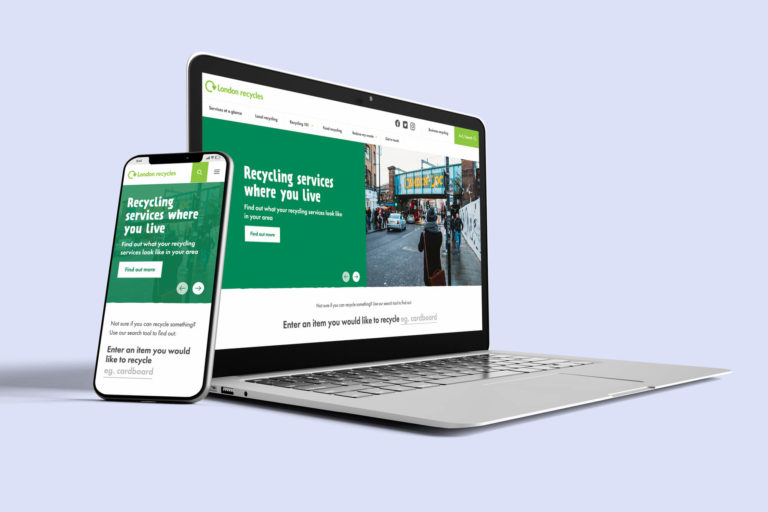 It's never too early for the C-word…
Ho ho hope it's not too early to mention, but our Studio team were into the Christmas spirit bright and early this year.  Last month we developed the concept and creative for Christmas experiences at two UK shopping centres. You can see our festive handiwork, below, throughout Bluewater shopping centre in Kent and Westgate Oxford.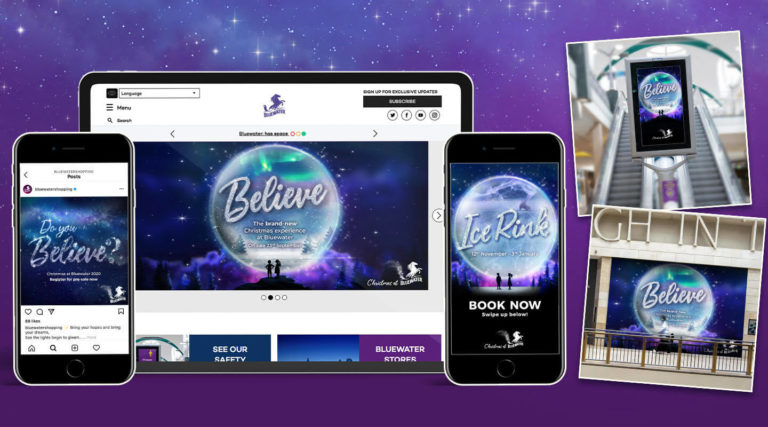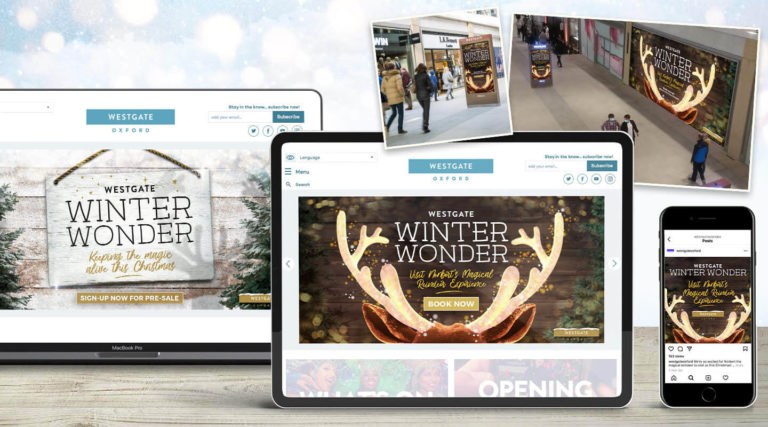 Moving on up
We also celebrated promotions for Danielle (now Account Manager) and Bekki (now Senior Account Exec). Both very well deserved – we'll dust off the bubbly and raise a glass to both when we are all together again.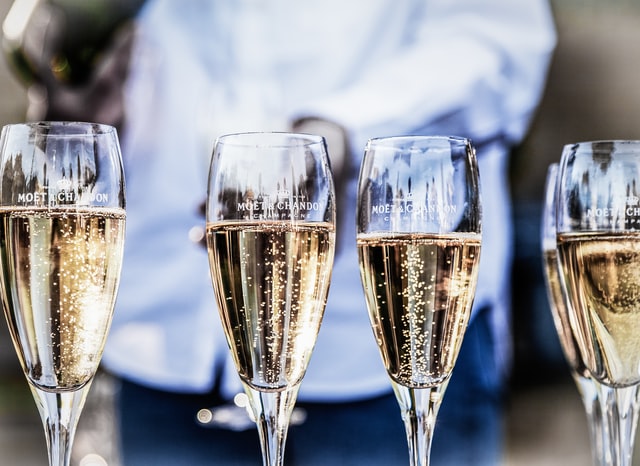 (Photo by Deleece Cook on Unsplash)
---
We'll be back  at the end of the year for a Lockdown 2 / Christmas update, in the meantime, if you like the sound of what we do and would like any more info (or have any briefs you'd like us to take a look at) drop us a line at contact@umpf.co.uk