Pinterest: The Continued Prominence, Popularity and Promise of the Pinning Platform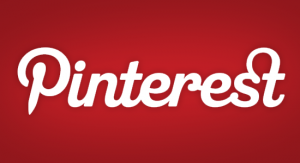 Since writing about our top five favourite uses of online pinboard back in March, brands have continued to use Pinterest in even more quirky and engaging ways. Consider four quick facts…
– Over 5 million photos are uploaded to Instagram every day
– Simply Measured has found that photos and videos drive the most engagement on Facebook's top ten brand pages
– A study by ROI Research found that 44% of respondents are more likely to engage with brands if they post pictures
– 42% of Tumblr posts are photo, rather than quotes, text or video
…and it's obvious that posting visually-led content is becoming an increasingly popular way of sharing information online. No wonder that Pinterest, with its slick interface and 7,985,316 site visitors in the UK in September 2012, has become one of the world's top brands' favourite social channels. Here are a few of our most recent favourite uses of Pinterest:
1. In an unusual twist, Honda offered five of the most active Pinterest users $500 to spend on the things they've been pinning… if they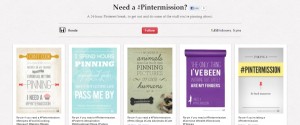 take a day off from Pinterest. Called #Pintermission, the campaign to promote Honda's new CV-R saw the manufacturer tweet the offer to selected pinners and in return for the $500, the Pinterest users will share images from their $500 experience on Honda's Pinterest page. Unconventional, but very clever!
2. Designer Oscar De La Renta used Pinterest to showcase looks from a brand new bridal collection as it hit the runway. Images of hair, makeup and products were pinned to a dedicated board, illustrating the runway show from preparation to the final reveal.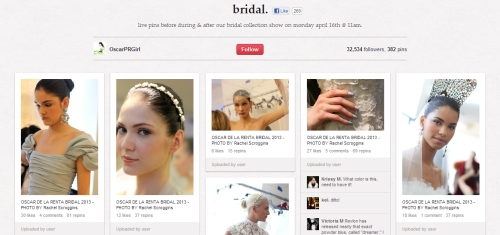 Although Oscar De Le Renta CEO Alex Bolen revealed that the idea was a very last-minute one, the Bridal board currently has over 32,000 followers. Not bad for spur-of-the-moment!
3. FedEx shows off its human side with its Community Involvement board, which showcases FedEx employees' philanthropic efforts. Each pin includes a brief summary of whom, what and why, and is a great way of showing that there's more to the company than just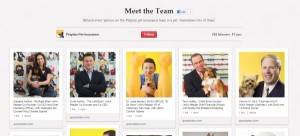 boxes and shipping. PetPlan Pet Insurance also uses its Meet the Team board to a similar effect, showing that 'Behind every person on the Petplan pet insurance team is a pet. Sometimes lots of them!'  and relating customers to staff.
4. American cinema giant AMC Theatres capitalised on the Oscars buzz by asking Pinterest users to pin a photo of their personal favourite Oscar-nominees to a 'My Oscar Picks' board. AMC then rewarded those who got it right with tickets to the AMC Best Picture Showcase – a unique way to jump onto a current hot topic.
5. We couldn't do a Pinterest round-up without mentioning this one! To celebrate Lec Refrigeration's 70th birthday, Lec teamed up with artisan ice cream producers Simply Ice Cream and asked for its Twitter, Facebook and Pinterest friends' help to create a brand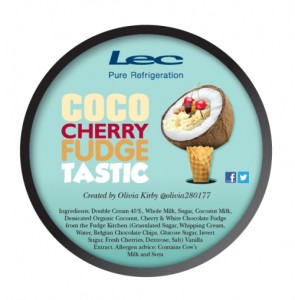 new and unique ice cream flavour. Lec asked its fans to choose from 24 million possible flavour combinations of 70 flavours (including everything from creme brulee to grass and coffee to Guinness!) and create a Pinterest board using their four favourite flavours. Entrants then tweeted their ice cream flavour using the hashtag #LecIceCream – over one hundred unique entries were received.
The ten best flavours were shortlisted by Lec and Simply Ice Cream and went to a public Facebook vote, with CocoCherryFudgetastic being crowned the overall winner. The ice cream flavour is now being made by Simply Ice Cream and will be given out to 20,000 visitors at the BBC Good Food Show Winter at the Birmingham NEC at the end of November.