November's PR & Social Media diary
Welcome to the last PR & Social Media diary of 2015 (December's will be in January), and its a good one! With more celebs, awards and glamour than a copy of HELLO! magazine, we like to finish the year on a high!
Go go E-MOBO
To celebrate client Virgin Trains East Coast's sponsorship of the best newcomer category at the MOBO Awards we created a fun, stand out campaign, creating emoji style versions of the contenders. We shared each one on Twitter, tagging the artist, and asked the community to retweet who they thought would win for a chance to bag a pair of tickets to the awards.
All the shortlisted artists shared their emojis and the tweets generated over 11 million impressions.
It's @SectionBoyz_, but in emoji form. Vote for Section Boyz https://t.co/qUtUecBOYs #eMOBOawards #MOBOAWARDS pic.twitter.com/2nEuVfGLeo

— London North Eastern Railway (@LNER) October 31, 2015
Your own emoji? You got it @Bonkaz. Vote for Bonkaz https://t.co/qUtUecBOYs #eMOBOawards #MOBOAWARDS pic.twitter.com/uXpr4GdDhF

— London North Eastern Railway (@LNER) October 31, 2015
And the Winner is…
The Virgin Trains East Coast team also hit Leeds Station to give lucky commuters a chance to win tickets to the MOBO awards. Entrants had to read out the 'winners' in the best newcomer category from one of 10 golden envelopes  and have their picture tweeted from the Virgin Trains East Coast Twitter account. One gold envelope contained a pair of tickets to the awards!
Rubbing shoulders with the stars 
Our very own roving reporter, Matt also attended the event, live tweeting the proceedings from @Virgin_TrainsEC. He also got the change to hobnob with the likes of FKA Twigs, Robert Pattinson and more in the process. Unfortunately, spoilsport Matt says we're not allowed to upload the photos from the night, but here is one we managed to snaffle of him gracing the red carpet.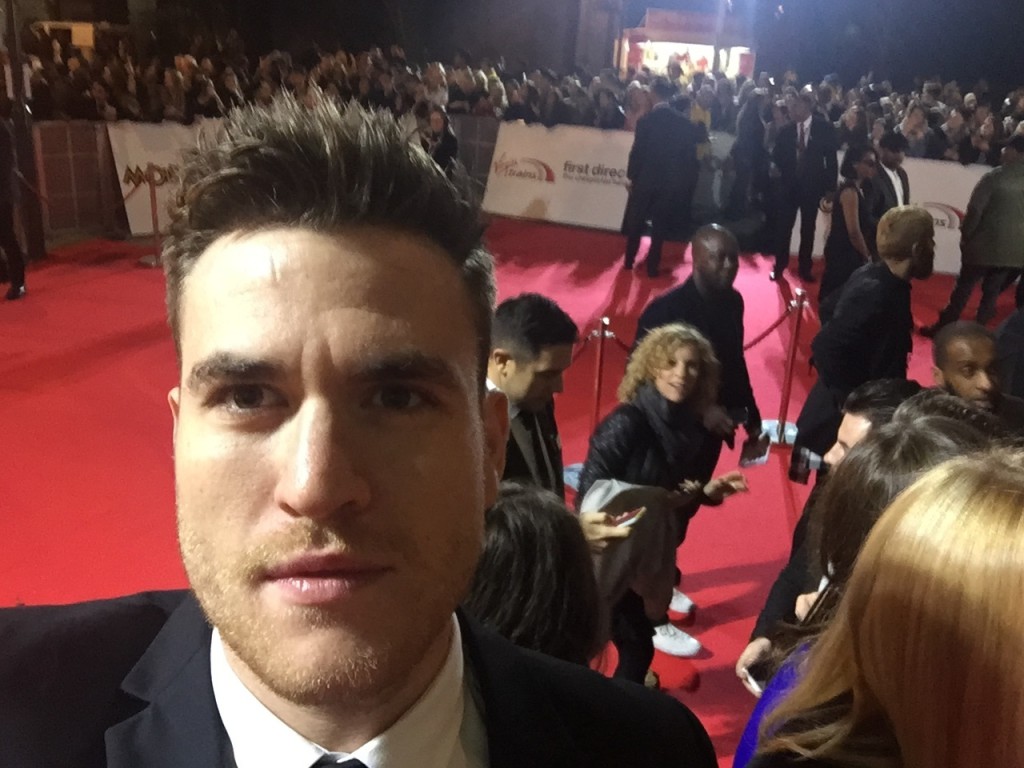 A Royal finish for Walking With the Wounded
On November 1st, the YESSS Electrical Walk Of Britain team were greeted by Prince Harry at Buckingham Palace. Umpf was tasked with publicising YESSS Electricial's sponsorship of the walk, organised by Walking With The Wounded, which involved a 1,000 mile walk across 72 days to raise awareness about the problems facing wounded veterans.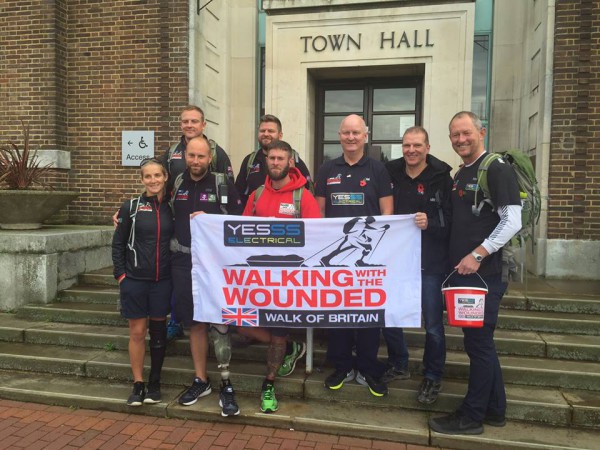 The walk began on August 22 in Scotland and continued through the length and breadth of the country to London. During the final week, we arranged several interviews with the walkers with regional media across the home counties, resulting in a combined circulation of over 210,000.
Throughout the 72 day period, Umpf also collated images and video footage of the walkers for use on the YESSS social media pages.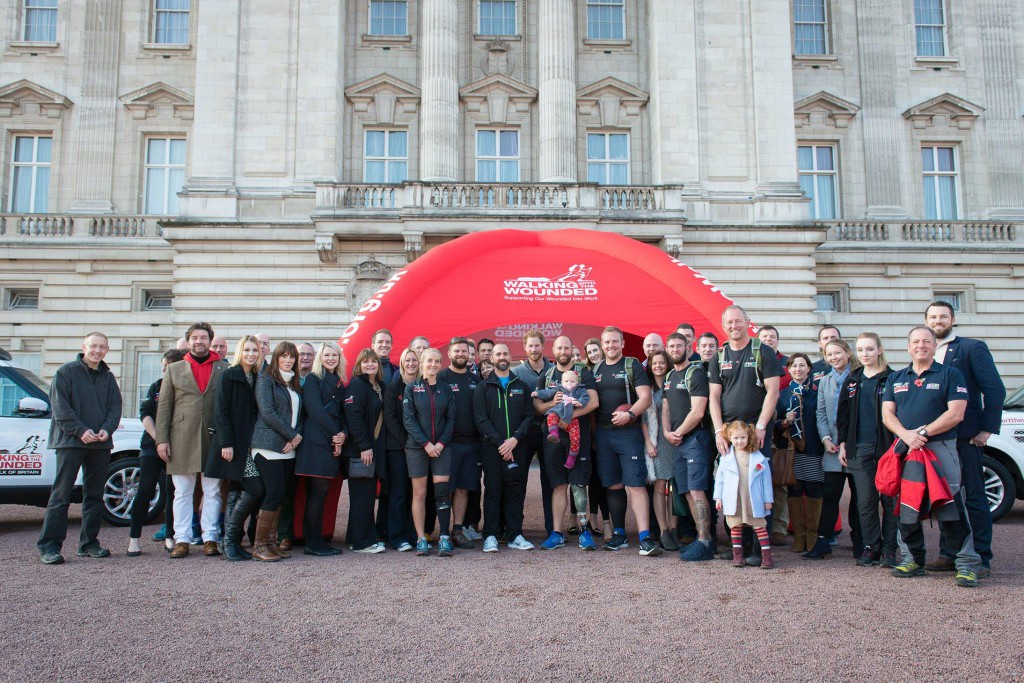 Back to the classroom
Aside from rubbing shoulders with the stars we also took time out to brush up on our video editing & production skills. Our very own Ridley Scott, Nathan, led a session on Vines, GIFs and short form video production for the whole team. As well as being used for client work, we've also found them handy for communicating with each other when words simply won't do. We'd show you the fruits of our labours but most of them are too juvenile or offensive for public viewing.
As well as our internal training we also ran more general social media workshops for two clients in the travel & leisure sectors to help them brush up on their skills.
Food glorious food!
For our home appliances team, winter is as much about the BBC Good Food Show as it is about Christmas. This year Ali and Pip headed down to Birmingham to help British cooker brand Stoves shout about its made in Britain credentials. We ran an experiential treasure hunt around the event which not only showcased Stoves' beautiful range cookers but also increased the brand's footprint around the show and engaged show visitors (with a bit of data capture thrown in for good measure). Thousands of people took part and tens of thousands were exposed to our made in Britain messaging.
In addition we interviewed some fantastic celebrity chefs who were appearing on the Stoves Live Cook stage  and worked with foodie bloggers on some recipe recreation posts.
Our friend @ctodiwala gives some great tips for tackling sprouts & leftovers. Watch to find out more…https://t.co/3DWgkjTgvt

— Stoves (@StovesUK) December 11, 2015
All this is making us hungry…
What have you done today to make you feel proud?
November also saw the annual  CIPR Yorkshire and Lincolnshire PRide awards. On what proved to be a lovely (if raucous) evening, our Canidae team walked away with a gold in the Consumer Relations category for the World's First Dog Selfie Mirror  campaign.
We were also absolutely thrilled to win the award for Outstanding Public Relations Consultancy. We beat off some really stiff competition from some other brilliant agencies so this award means so much to us. It also brings our 'Best Agency' award tally to five this year. Wins include:
Outstanding PR Consultancy 2015, CIPR PRide Awards
Best Small Social Media Agency 2015, UK Social Media Awards
Integrated PR Agency of the Year 2015, PR Moment Awards
Social Media Agency of the Year 2015, PR Moment Awards
Best Small Agency 2015, Northern Marketing Awards
Outstanding Public Relations Consultancy 2015. CIPR #PRideYL https://t.co/cNvE4APXSD

— Umpf (@Umpf) November 27, 2015
Social Media Agency of the Year 2015 x 2; Best Small PR & Social Agency https://t.co/tyBiEVYVKy

— Umpf (@Umpf) November 6, 2015
Like the sound of what we do? For jobs or briefs, get in touch via contact@umpf.co.uk or tweet us at @Umpf. See you in 2016!