March's PR & Social Media Diary
We'd love to say that spring sprung in the year's third month, but March saw the start of snowstoms and a veritable blizzard of brill campaigns & news from Umpf HQ. Read on to find out more about what we got up to in March.
Birthday bonanza
March 1 saw a year since Virgin Trains took over the East Coast mainline to become Virgin Trains East Coast. We helped celebrate by creating bespoke well wishes for Twitter uses sharing the same birthday – including a certain Canadian Mr Bieber. Our tweet to Biebs was picked up by thousands of Beliebers and retweeted 1,400 times.
@justinbieber Justin, a little something from us to you. Have a great birthday #PartyOn #HappyBirthdayJustinBieber pic.twitter.com/pGDAF99r4P

— London North Eastern Railway (@LNER) March 1, 2016
Other birthday people got their own shout outs too!
@StephenDixonTV Stephen, a little something from us to you. Have a great birthday #PartyOn pic.twitter.com/iZxpk1HJjR

— London North Eastern Railway (@LNER) March 1, 2016
Quadruple success at PR Moments
On 9th March we enjoyed success at the PR Moment Awards, walking away with four gongs including Best Integrated Agency for the second year in a row. As well as our fab team award we also won awards for the following client campaigns:
Social Media Campaign of the Year – tWItterstitch for the National Federation of Women's Institutes. Judges said:
"Umpf managed to connect the old with the new, creating a fresh social media campaign that managed to change perceptions and alter behaviors. It was intelligently executed and and resulted in some fantastic coverage. A very worthy winner." 
Most Innovative Use of Digital and Social Media – E-scapes for Park Inn by Radisson. Judges said:
"Umpf cleverly tapped into the Zeitgeist of social media bragging. They produced clear and thorough evidence of coverage for what the judges felt was a very innovative project."
Low Budget Campaign of the Year – World's First Dog Selfie Mirror for Canidae UK. Judges said:
"…Their success in cutting through this market pleased the judges greatly. The judges commended their creativity and production of excellent results."
And for our fab team award, judges said:
"Judges felt that Umpf demonstrated good innovation. They have an incredible team and produced a thorough entry. Another impressive year for the team at Umpf!"
Its enough to make us blush!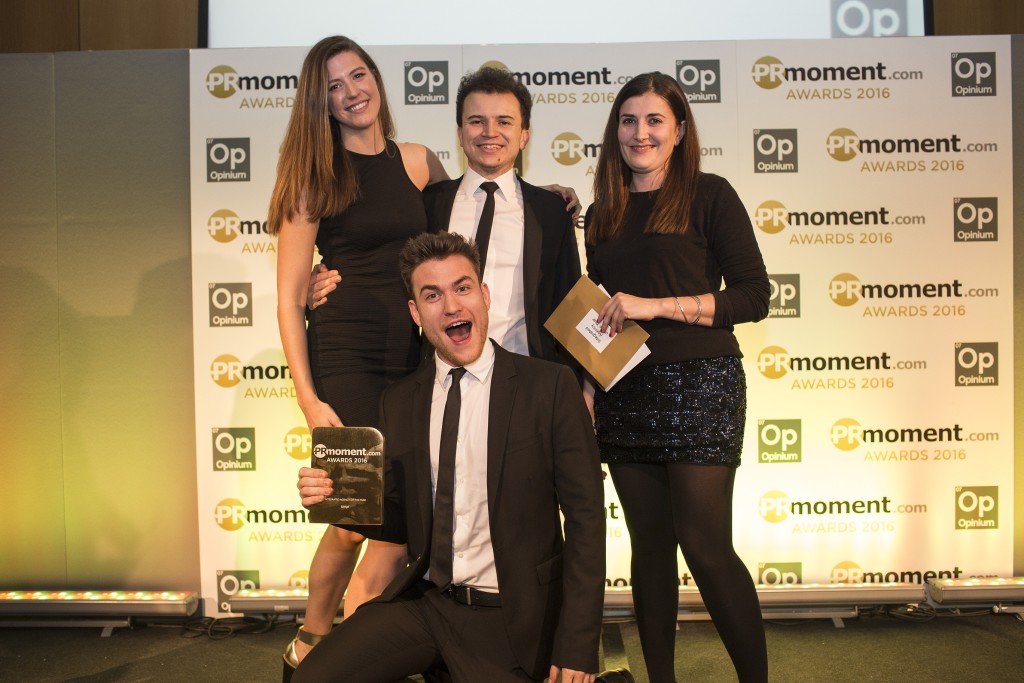 Winning with Sir Wiggins
The 9th was a busy day as the YESSS Electrical Team were on hand to manage media attendance at the launch of a new sponsorship deal for Sir Bradley Wiggins'  WIGGINS cycling team.
Olympic gold medallist and Tour de France winner, Sir Bradley,  set up his professional cycling team in 2015 as part of efforts to further boost the sport in the UK.  The deal will see YESSS Electrical's branding on the team kit worn by the team's cyclists in all races for the next three years. The new all-British squad will race on the road, but its main focus in the coming months is to prepare Wiggins and a selection of his teammates for a bid for team pursuit gold on the track at the 2016 Olympic Games in Rio.
YESSS joins the ranks of Sky, and cycling brands Pinarello and Rapha, as key sponsors of the WIGGINS team.
The announcement generated print, radio, TV and online coverage across the region and beyond.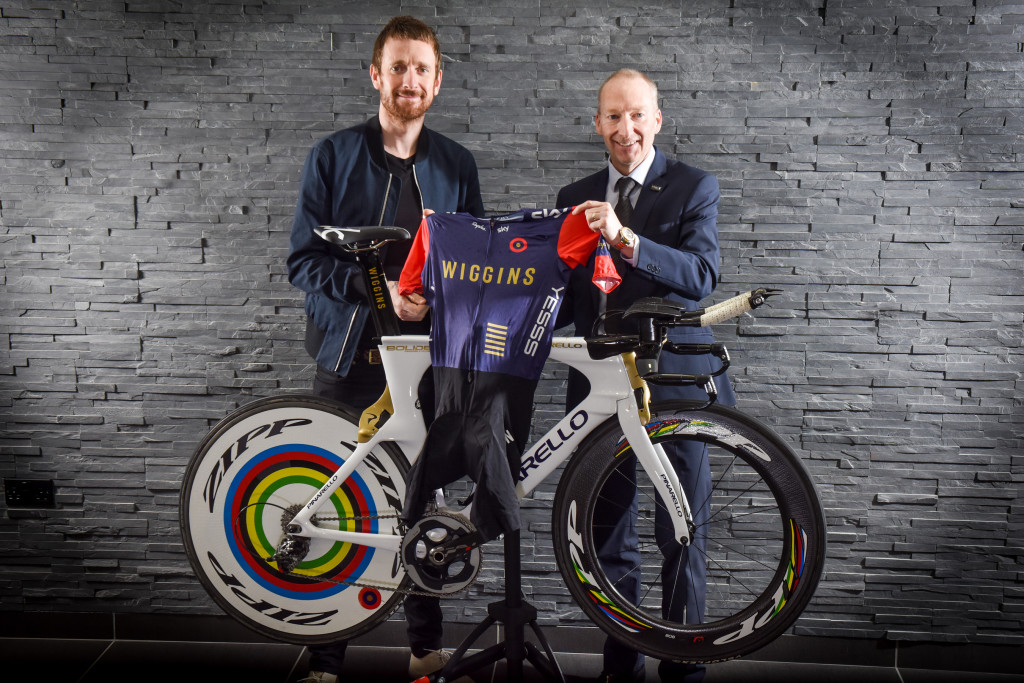 More success at Travel Marketing Awards
We enjoyed even more success at the eighth annual Travel Marketing Awards, with our international E-Scapes campaign for hotel brand Park Inn by Radisson being awarded the prestigious Most Innovative Use of Marketing gong.  We were also second runner up in the Best Use of Social Media category for the same campaign. We're going to need a bigger trophy cabinet!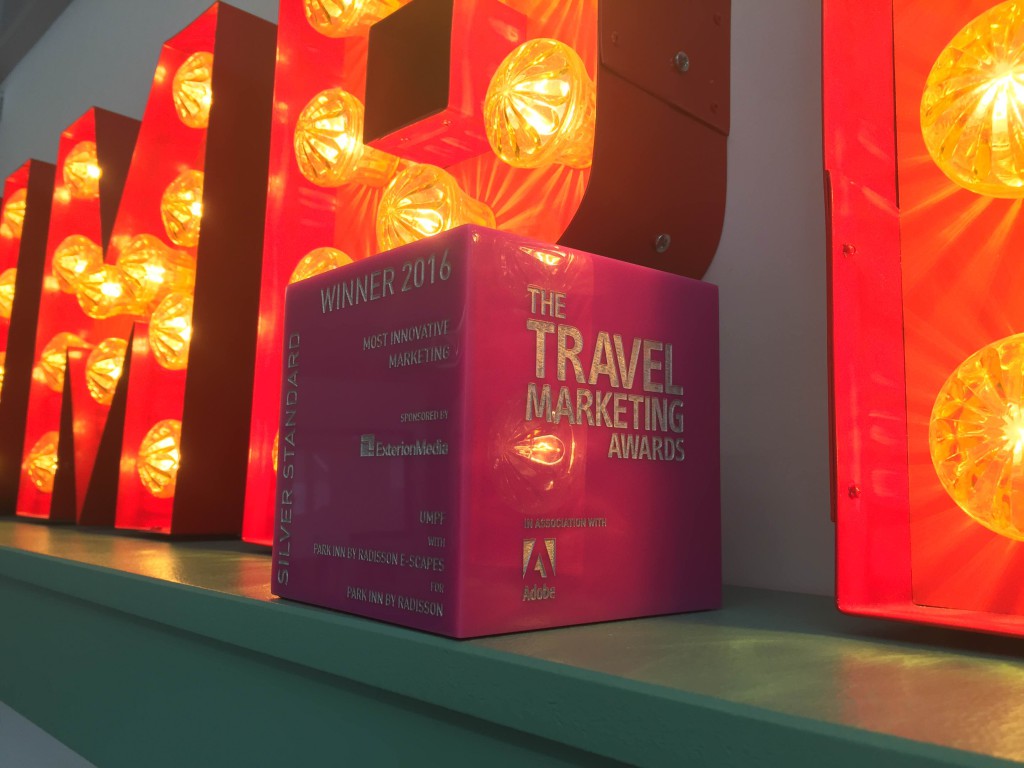 Best in Show
On 10th March the CANIDAE team headed to the Birmingham NEC to work at Crufts, the world's largest dog show. We offered Crufts visitors the chance to snap a photo to take away on our CANIDAE Champion photo podium, with five visitors winning a year's supply of CANIDAE pet food for their dog, just for taking part. We even attracted the attention of Olympic athlete-turned-presenter, Iwan Thomas, who stopped by for a quick snap (eagle-eyed viewers may have seen a clip of this on Channel 4's coverage of the event).
We took almost 1,000 pictures of pooches over the course of the event, with a picture of each dog being uploaded to the CANIDAE Facebook and Twitter pages for owners to like and share.
Did you see us on Channel 4 TV? last night? @Iwanrunner popped over to our stand at #crufts2016. Thanks again Iwan! pic.twitter.com/WILodAAcfT

— Canidae Pet Food UK (@CanidaeUK) March 12, 2016
Thanks for visiting us @_alfiebear_ ?? pic.twitter.com/DfcsvXUzdD

— Canidae Pet Food UK (@CanidaeUK) March 12, 2016
Like the sound of life at Umpf? For new business enquiries or jobs, get in touch via @Umpf or contact@umpf.co.uk