Welcome to our Umpf Diary lockdown special – find out what's been going on behind the scenes over the last, slightly bizarre, few months!
Superhero recipes for your little heroes
Ever thought about your favourite superhero's eating habits? We have! Working with a film professor we recently completed a study of superheroes' eating habits for British cooking appliance manufacturer Belling. Released to mark National Superhero Day on 28 April, the research looked at 43 films across Marvel, DC, and more and found that superheroes are often depicted snacking on less-than-nutritious meals like waffles, pizza, and cheeseburgers. Not the best influence for the little heroes in our lives!
Accompanying the research, we created a kid-friendly cookbook of healthier takes on as-seen-on-screen dishes. The recipe book was given away for free via digital download or printed copy, and we've since had to reprint the book after 12,500 requests! Oh, and did we mention we'd had 39 pieces of coverage too?!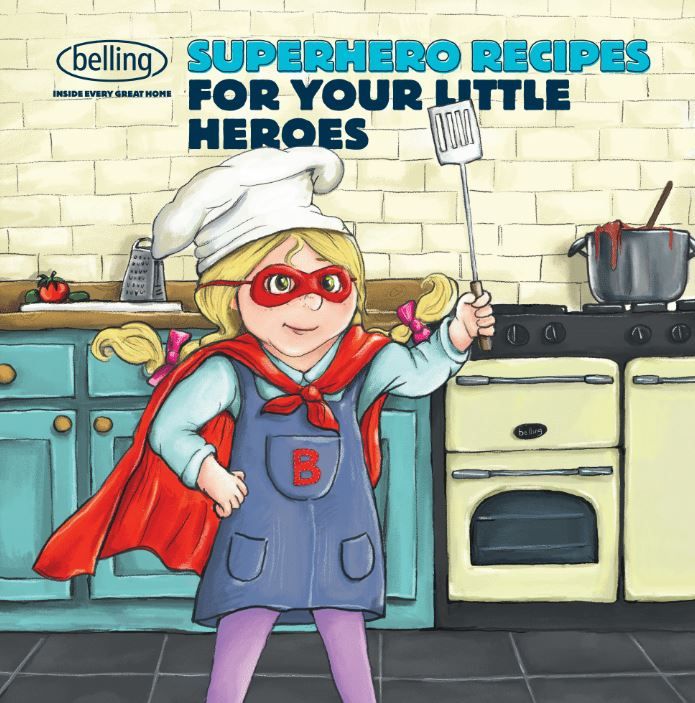 Cleaning Up: Our Vacuum Launch Coverage is in the Bag
Our work with new-to-the-market vacuum brand Capsule bagged some fantastic coverage including a prestigious Which? Best Buy award, an incredible 93/100 review by the Good Housekeeping Institute, this T3 review ("Dyson is no longer the only Great British cordless vac"), a Best Cordless Vacuum recommendation in Ideal Home, plus more than 40 pieces of other coverage including regional online coverage for our cleaning trend release.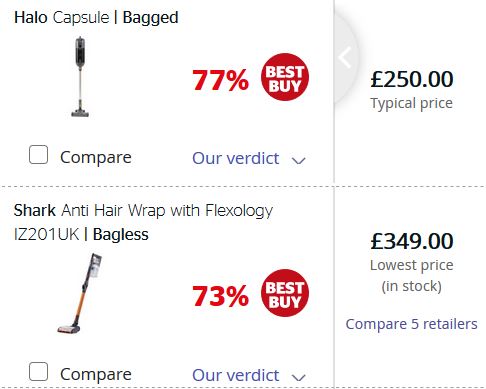 Keep Home for Keepmoat
Working with national housebuilder Keepmoat Homes we decided to tweak its logo ever so slightly to support the Government's 'Stay at home, protect the NHS and save lives' message.
Transforming Keepmoat Homes to 'Keep Home', we decided to use Keepmoat's social channels and digital communications, that are seen by millions of people across the UK every week, to promote an incredibly important national message.

No Larking About Here
Our drinks brand, Larkfire (a natural 'wild water' sourced from the Outer Hebrides that brings out the full flavour of whisky) organised some live Zoom whisky tasting sessions for remote island communities during lockdown. We created a puntastic media angle – "the aim is to keep island community spirits high while businesses and communities are on lockdown and tourism is on hold" – and secured 16 pieces of coverage including this great review piece in the Daily Telegraph.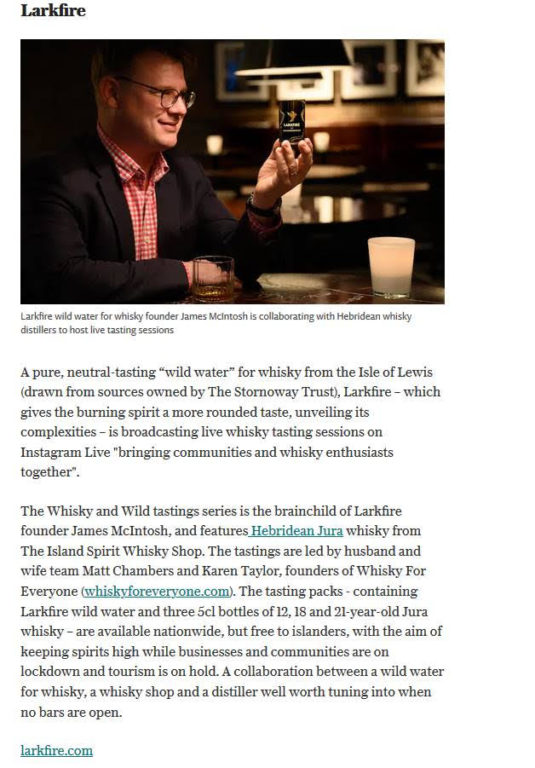 Retail Rewards
One of our biggest and most rewarding projects of the last few months has been supporting Landsec plc as its UK shopping centres transitioned carefully from lockdown to reopening earlier this month. As well as strategic counsel and a 24/7 crisis comms service, our team provided proactive media relations for shopping centres in England, Scotland and Wales. Photography we arranged at ten shopping centres, showing the new health and safety measures ahead of reopening, helped create positive media mentions in print, online and broadcast coverage across the UK. Our Studio team also worked on marketing collateral for the centres.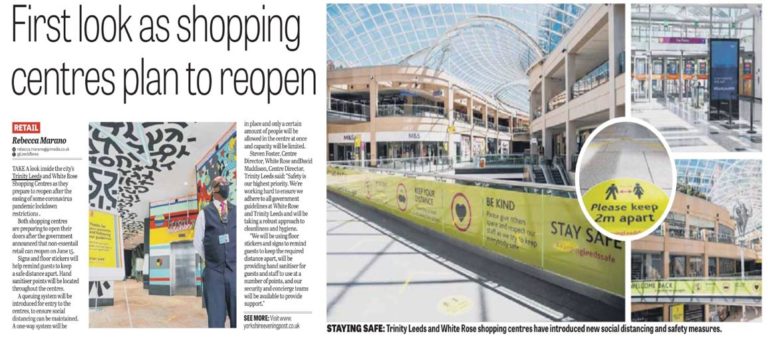 We're Highly Animated with our NHS Work
Our Studio team created an animation for an NHS Leeds nursery rhyme campaign to promote services for the public – great work, Lucy. Our MD's daughter provided the voiceover for the animation – we hear she's competitively priced for other voiceover work ("a Nobbly Bobbly and a few hours off home schooling"), though sources tell us "she can be a bit of a diva".
Volume up! 🔊The NHS is here for you, so turn up the volume and sing-a-long too.We've made this rhyme so you can check, which service to use from your NHS.#NHSHereForYou

Posted by NHS in Leeds on Friday, 22 May 2020
Bringing Home The Briefs
To quote Akon, 'we've been locked up, they won't let us out' but that's not stopped our Studio working on two new client wins – both briefs are for website design and builds. We've been coming up with some fresh new ideas (not recycled ones ) providing people with online help  which we're really looking forward to sharing soon. So watch this space!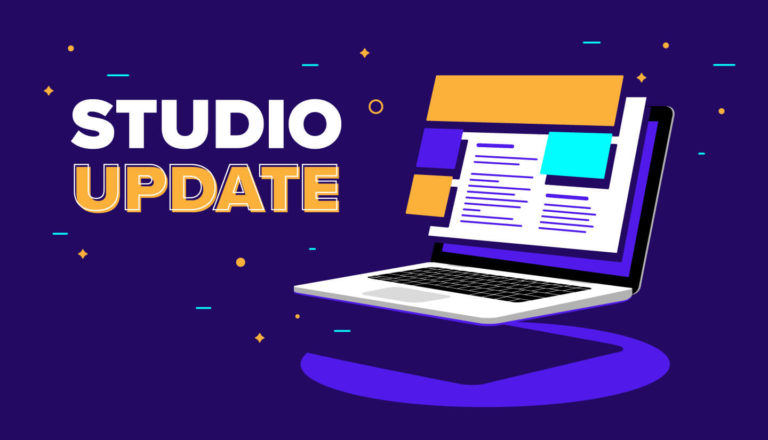 Enjoying A Lockdown Client Win
As well as our Studio team's website wins, the PR team added another client during lockdown: EnjoyTravel.com is the new name for Enjoy Car Hire. We've been helping the company through its rebrand and relaunch as it plans for international growth as the travel sector emerges from its coronavirus hiatus.
Before the relaunch, in May we came up with a cheeky PPC stunt trolling that Dominic Cummings car drive. Google users searching for terms including "Visit Durham" and "London Durham car hire" saw ads pop up from the car hire company mocking the aide's gaff. The ads – "Driving From London to Durham. Follow Government Guidelines" – linked to a page poking fun at the aide. The Sun reported on the stunt.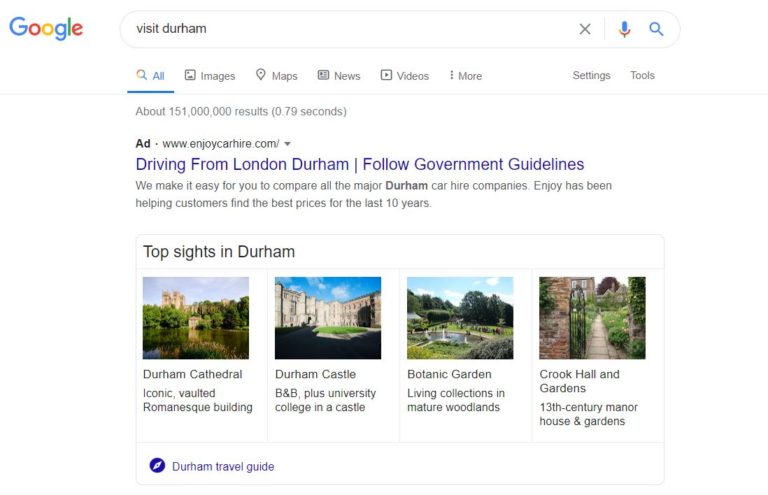 Zoomtastic Otley Run
And, last but not least, to commiserate what was set to be an epic Otley Run to celebrate a 30th, 40th and 50th birthday this year – we donned our fancy dress, compiled an array of drinking games and did what every self-respecting professional has been doing for the last few months, jumped on zoom.
With our theme of 'the decade of your birth', we had three Britneys, some Spice Girls and a Bet Lynch. Outstanding effort guys. It goes without saying – the heads were a little sore the morning after but it was worth every minute.