Leicester City Top Social Media League Table of British Sports Teams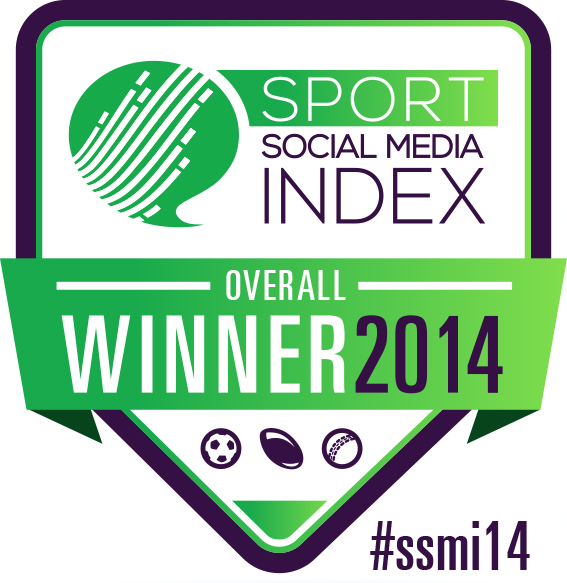 After four months of research at Umpf HQ, we can now reveal the winners of our second, annual Sport Social Media Index of 148 British professional sports clubs.
Newly-promoted Premier League side Leicester City ranked top of the second Index which grades British professional football, rugby and cricket teams according to social media performance by their official club channels.
Four of the top ten places – Leeds United (2nd), Ipswich Town (3rd), Sheffield Wednesday (4th) and Millwall (7th) – were occupied by Championship clubs, shifting the balance of power from the 2013 Sport Social Media Index which saw six English Premier League teams in the top ten.
Other notable inclusions in this year's top ten are Rugby Super League's Castleford Tigers (6th) and their union counterparts, Leicester Tigers (9th), from the Premiership.  Scottish Professional Football side Ross County (148th) once again props up the table.
Launched in 2013, the annual Index is compiled by measuring the social media performance of each team based, not just on an algorithm, but research from a team of seven people who looked at eight social media networks.
Four months in the making, the data was then analysed by a panel of four judges who presided over the final results, creating a league table which benchmarks social media success among professionalBritish sports teams.
The Index – partnered once again by William Hill – includes an overall table of all 148 teams ranked top to bottom, plus nine additional tables showing rankings based on each sporting league.
Winners Leicester City employed varied content strategies optimised to encourage organic growth, high levels of cross-channel audience engagement and showed evidence of fleet-of-foot community management.
Leicester City were promoted from the Championship to the Premier League in 2014 and, off the pitch, they upped their social media game, climbing from tenth to top this year.
Not only does the club have a great breadth of social media channels – including official pages on Facebook, Twitter, Instagram, YouTube, LinkedIn, Vine and Google + – but it's shown a strong understanding of tailoring content to suit the platform on which it is hosted.
It's clear that there's no 'one-size-fits-all' approach to social media from a department who are not just fleet-of-foot, but who have a very well-defined and well-planned social media content strategy.
Michael Sheehan, Head of Social Media at William Hill, said: "It's fantastic to see Leicester City climb from a very prominent 10th position in last year's index to the top of the table in 2015.
"Leicester clearly understand the value of investing in social media and have demonstrated a clear ability to not only promote the club's efforts on pitch, but also use social to listen to the needs and desires of their fans.
"This coupled with significant community growth year on year and excellent cross channel development, mean Leicester City truly deserve to be crowned this year's winners."
Congratulations to Leeds United (Championship), Leyton Orient (League One), Plymouth Argyle (League Two), St Johnstone (SPFL), Castleford Tigers (Super League), Leicester Tigers (Premiership), Warwickshire (CC Div One) and Worcestershire (CC Div Two) who topped the table for best social media performance in their respective leagues.
There was an overall 11% improvement in the average team score across the 148 teams, from 49.9 last year to 55.6 this year.  The average score of the top ten clubs improved by 7.5% from 63.9 to 68.7 this year from a possible maximum score of 100.
The scoring methodology includes both quantitative data from a one-month analysis period and qualitative research from a team of 11 people from Umpf, William Hill and Opta.
The first element – which accounted for 70% of the total score – was a full analysis of each team's official club social media channels from 01 August 2014 to 31 August 2014 and took into account the breadth of official club social media channels (including Facebook, Google+, Instagram, LinkedIn, Pinterest, Twitter, Vine and YouTube). The scoring included percentage engagement levels, percentage community growth as well as multimedia content posted on Twitter and Facebook, including video, images, audio, official apps and external links.
The second element (30% of the total scoring) was the judges' scores, where four judges marked each team and the combined total was averaged to give a score.  Finally, 'Red Card' penalties of 2.5% were accrued for poor social media practice, including duplicate content, idle periods of community management as well as repeated spelling mistakes and grammatical errors.
*Case studies on Leicester City, Leeds United and Castleford Tigers, as well as full league tables, methodology and judges' bios, are available at: www.sport.socialmediaindex.co.uk