Japan Earthquake and Tsunami – social media swings into action
With Japan and the rest of the world still reeling in shock following the devastating earthquake and tsunami that hit northeast Honshu last Friday, social media platforms have swung into action to help those affected by what the Japanese PM has called 'the hardest situation since World War II'.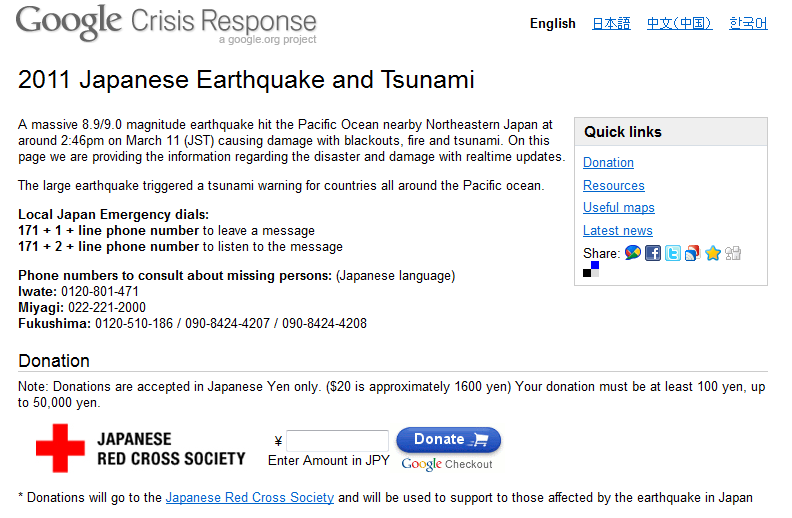 Of particular note is Mixi, one of the largest social networks in Japan which counts over 25 million users. Within two days of the earthquake, tsunami and subsequent nuclear crisis, the company had already raised $1.5M to help those affected.
MSF (Medecins Sans Frontieres) is using its Facebook page to generate donations and inform the public of their work in Japan and Google has thrown its weight behind the relief effort with both its person finder app and its Crisis Response Page. The latter is a vital resource for those wanting more information on black-outs, disaster message boards and shelter information. You can also donate directly to the Japanese Red Cross on the page too.
Whilst social media has courted its fair share of controversy over the years, we hope that social networks will bring people and resources together as it did in Haiti at a time when many are struggling to survive, or looking on helpless as others suffer.
Our final resource is a list of organisations collecting for the relief effort in Japan, courtesy of The Guardian. Please visit these pages and consider how you might be able to help those affected.