Ipswich Top Social Media League Table of British Sports Teams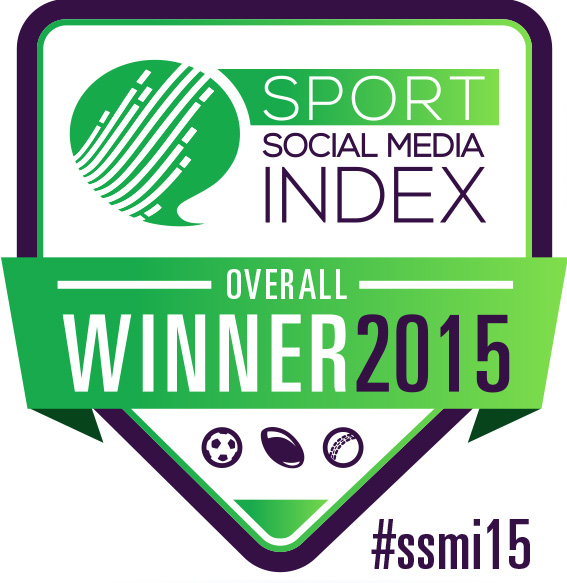 After four months of research by a team of seven people at Umpf HQ and our partners at William Hill, we can now reveal the winners of our third, annual Sport Social Media Index of 148 British professional sports clubs.
This year, Championship club Ipswich Town ranked top of the table, which grades British professional football, rugby and cricket teams according to social media performance by their official club channels.
Ipswich climbed two places from last year to take the top spot, scoring an impressive 79.5 out of a possible 100 – the highest score achieved since we launched the Index in 2013.
Other notable inclusions in this year's top ten included Leeds Rhinos, who climbed an impressive 46 places on last year and Wycombe Wanderers FC, who continue to impress with their strong social media presence, finishing second this year.
It is all change at the foot of the 148-team table, where Super League's Salford City Reds replace Ross County who jumped to 75th position, having been bottom of the table in 2014 and 2013.
The annual Index is compiled by measuring the social media performance of each team based, not just on an algorithm, but research from a team of seven people who looked at eight social media networks.
Four months in the making, the data was then analysed by a panel of three judges who presided over the final results, creating a league table which benchmarks social media success among professional British sports teams.
The Index includes an overall table of all 148 teams ranked top to bottom, plus nine additional tables showing rankings based on each sporting league.
Ipswich show a clear and consistent understanding of social media best practice, utilising a wide variety of media in their content strategies. The club's excellent use of behind-the-scenes video content and high community engagement rates are just some of the reasons why Ipswich scored so highly this year.
Michael Sheehan, Head of Social Media at William Hill, said: "Having returned as a third time judge, I continue to be amazed with the innovation that clubs are achieving in social media. Each year, the competition has been fierce, and narrowing down the choices has been a real challenge due to the fact that almost all clubs are engaged with social media. This year's winner had to stand out from the rest and demonstrate their originality in the social space.
"Ipswich Town have excelled in areas that are both unique and innovative. They have developed their own video distribution platform allowing their fans to keep up to date with the latest previews, match coverage and post-match analysis.
"Their players visit fans in hospital, the club posts job adverts to their supporters and run bespoke competitions that drive large volumes of engagement. Their 360-degree Tunnel Cam gives their supporters a real feel for life behind the scenes and they communicate with their community on all available social platforms. The club's Instagram account is continually updated with club news and vivid imagery to keep their loyal followers engaged.
"Ipswich Town have demonstrated how important social media is to them and are truly deserved winners of this year's Sport Social Media Index."
Congratulations to Leicester (Premier League), Ipswich (Championship),Walsall (League One), Wycombe (League Two), Heart of Midlothian (SPFL), Leeds Rhinos (Super League), Harlequins (Premiership Rugby), Hampshire (CC Div One) and Gloucestershire (CC Div Two) who topped the table for best social media performance in their respective leagues.
There was an overall 4.3% improvement in the average team score across the 148 teams, from 55.6 last year to 59.9 this year.  The average score of the top ten clubs improved by 6.9% from 68.7 to 75.6 this year from a possible maximum score of 100, though the gap narrowed between 1st and 10th from 9.1% last year to 6.8% in 2015.
*Case studies on Ipswich Town, Leeds Rhinos and Wycombe Wanderers as well as full league tables, methodology and judges' bios, are available at: www.sport.socialmediaindex.co.uk