Instagram School, The Selfie Advice App, and Snapchat's Paperclip Tool
Our #FridaySocial is a weekly round-up of the key social media news stories from the previous seven days.  Let us know your thoughts in the comments or via Twitter – @Umpf
Selfie Advice App
Do you have a camera roll full of selfies? We won't judge if you do…
A photography app named EyeEm has recently rolled out an update giving users the ability to choose which photos will be liked the most. The feature 'selects' the best shots in your camera roll based on learned algorithms.
Currently, the app is full of photographers sharing professional photos, but don't let this put you off. You can of course use it to help figure out which selfie you should upload or bin.
The bad news? It's currently only available on Android. Us Apple users will have to hold tight for now.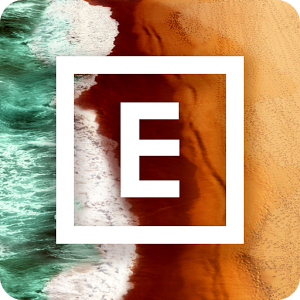 Facebook To Live Stream The Uefa Champions League
As part of a new deal with Fox, Facebook will live stream Uefa Champions League matches next season.
Fox Sports will air over a dozen Champions League fixtures in the US through the Fox Sports Facebook Page. The deal includes the right to stream double-headers during the group stage, four round-of-16 games and four quarterfinal games.
Facebook has revealed that 34 million people had a staggering 98 million interactions relating to this year's Champions League final. Therefore, this is certainly by far the biggest live sports agreement Facebook has ever struck.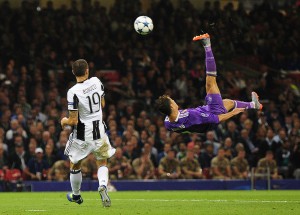 Snapchat's Paperlink Tool
Snapchat is further opening up its app to third-party links with a new feature called Paperclip that could open up revenue streams for brands, publishers and influencers.
Until now, users were unable to link to external websites by adding direct links – the only way to share content from the web was by sharing a QR 'Snapcode', asking friends to scan it
However, this is changing thanks to platform's new Paperclip feature which now lets users attach a link to a photo or a video before it is either shared with friends or within a Story.
Recognise this feature? Instagram was the first to do this by allowing verified accounts to add links within their stories. Exactly the same as Instagram, Snapchat users will have to swipe up on an image or a video to open to the link.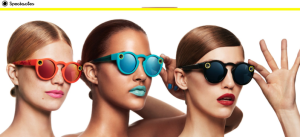 Become an Instagram Celeb
Fancy the life of an influencer?
A university in China is offering courses that claim to help equip students with the skills to find online fame and fortune.
Classes include, catwalk practice, photography lessons, make-up lessons, fashion lessons, and marketing tutorials. Not your average seminar.
However, to be accepted on to the course you need to already have knowledge on 'aesthetic cultivation', 'fashion sensitivity' and 'public relations etiquette'… a little different to your traditional Maths and History A levels.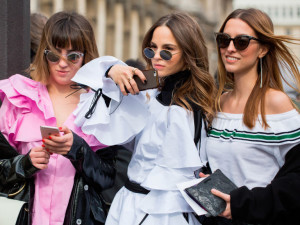 Facebook Helps You Find Wi-fi
Last year, Facebook launched a feature in several countries that helped users find a free Wi-Fi connection, and now the feature is being rolled out globally.
You can activate the feature by tapping on 'More' indicated by the three-line button. Under the 'Explore' section, you should see the 'Find Wi-Fi' feature in the iPhone version, (it's under the Apps section in the Android version). However, make note that you may have to allow Facebook to access your location even when you are not using the app for the feature to work.
Free, decent Wi-Fi for all. About time!