Instagram Pods, Tinder for Rhinos and Mind Reading
Our #FridaySocial is a weekly round-up of the key social media news stories from the previous seven days.  Let us know your thoughts in the comments or via Twitter – @Umpf
Pinterest Step-Up Its Advertising Game
Pinterest is set to embark upon its first major ad campaign, in an attempt to steer away from its 'social network' status.
The ad will be a digital and print campaign, launching in America, in an effort to show how different Pinterest is from other photo-heavy apps, such as Instagram and Facebook.
Ben Silberman, the chief executive, has stated that the biggest challenge for Pinterest has been trying to get people to understand that it isn't a social network. Instead, it wants to be viewed as a visual search engine. Another method to detach itself from its social network status, will be the removing of the 'like' button.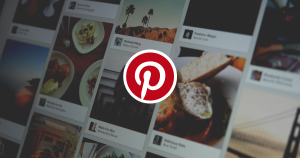 Instagram Pods
Influencers are striking out against Instagram's algorithm (which changed in 2016 from chronology to favouring popular posts) by becoming members of 'pods'.
Pods are essentially group messages in which influencers, friends, or Instagram lovers can join forces, (pods usually consist of 10-20 members). Members send recent imagery they've uploaded in a hope that the pod will increase engagement with comments and likes, making them more likely to appear higher in followers' feeds.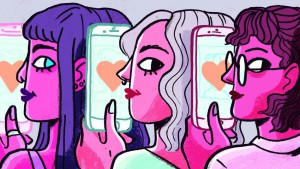 Facebook, the Mind Reader.
Facebook is developing technology to let users communicate using only their thoughts. That's right. Facebook will now be able to use our brain waves to post/message on Facebook… anyone else worried about this!?
Regina Dugan, head of the company's experimental technologies division Building 8, said Facebook is working on "optical neuro-imaging systems" that will allow people to type words directly from their brain at 100 words per minute: five times the speed possible on a smartphone. This means that users will be able to rapidly transcribe thoughts without having to type, or even having to look at a screen.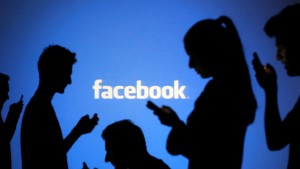 Tinder for Rhinos
Be sure to swipe right for this one. The one and only remaining white male rhino has joined Tinder in a desperate attempt to save the species. At 43 (or 100 in rhino years), Sudan's profile describes him as "one of a kind", who likes to eat grass and chill in the mud.
The profile has been set up in a joint campaign launched by Ol Pejeta Conservancy and Tinder. App users now have an option to donate when they open Sudan's profile, as £7.8m is needed to help fund IVF for rhinos.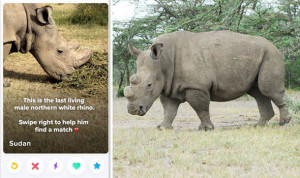 Selfie Camera
Amazon has unveiled the Echo Look, a new voice-controlled selfie camera. The Echo Look claims to be the ultimate bedroom companion that allows Amazon's Alexa to give you fashion tips and tell you what to wear.
The camera, which is available by invitation only in the US costing $200 (£156), stands on a shelf, equipped with four LEDs for lighting, a depth-sensing system and a microphone to receive commands just like Alexa.
The camera creates "computer vision-based" backgrounds to suit full-length selfies as well as capturing a video to share with your audience. Also, the system will compare photos of different outfits and select which one is more "in" at that very moment.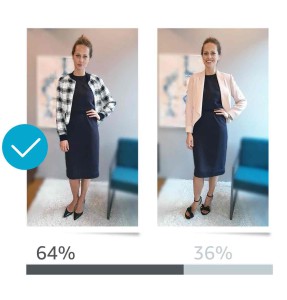 And Finally…
Facebook are currently testing the ability for pages to upload videos to serve as cover images.
In a statement on the matter, Facebook said it was "always looking for ways to help businesses create more engaging experiences and drive more rich experiences for their audiences."
The Facebook page for Netflix drama, Narcos, has been the first to try out the latest feature…
Absolutely WOW! @Geoffdx @gcsimos have you seen that?! Video Cover on Facebook already on! cc @PlanableApp pic.twitter.com/FdIwRovdCc

— Vlad Calus (@vladcalus) April 25, 2017